Celebrated couple, The Anangs, will headline the 2019 Joy Beauty & Bridal Fair next month.
Adjetey and Elom Anang marked 12 years of marriage last March in a journey that has proved inspirational especially for millennials.
Movie star, Adjetey, a name pushed aside by the more popular 'Pusher' following his role in the popular TV hit series ' Things we do for love' married Elom in 2007 after they met on set.
The celebrity's marriage has not been spared the gawking attention of media. He has revealed the couple was put under "so much pressure" after they went seven years without a child.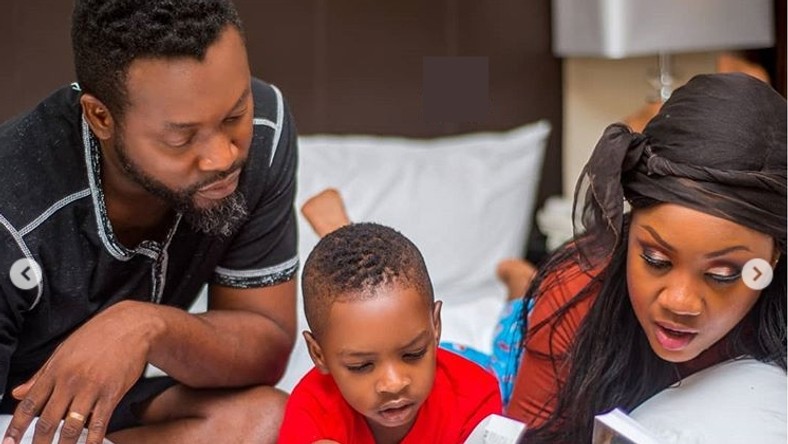 They had a son in 2015.
The couple on their 12th anniversary took to social media to share 12 lessons from their marriage, prefaced with a post by 'Pusher'
"...I can't believe how far we've come seeing how clueless we were about so many things 12 years ago!! Marriage has been so many things! We've had fun, tears, joy, laughter, pain, hope, faith, tight friendship; but above all, we've had God with us! …"
But this July, you can get to hear them in ways social media posts could not really convey in what is going to be an enlightening discussion on marriage.

Photo: The 2018 edition of the Joy Beauty and Bridal Fair
The 16th edition of the Joy Beauty and Bridal Fair comes off at the Accra International Conference Center where Joy 99.7 FM presents to you, your one-stop shop for everything wedding or engagement. It runs from from 8AM to 8PM each day.

Photo: Patrons at the 2018 Joy Beauty and Bridal Fair
Get flashy photography, book a caterer, select that wow gown and find an intimidating array of wedding rings enough to root you there for an endless argument.
---