Macroeconomists are high-flying birds and "from a distance, the world is blue and green and the snow capped mountains, white".
Of course, flying high, the bird was observe the world is blue but that makes only some six more colours of a rainbow we don't see. And heights hide the hideous.
Take for example, the GDP which is basically economic growth. A 9% growth is great but it does not answer who really is growing the economy. If it is Ghanaians, good.
If it is foreigners, then we have given our student ID card to a brainy multinational chap to write our exams on our behalf. This Ghanaian student cannot be proud he has passed. For in his success lies exactly his failure. And E-Lab believes Ghana has hired her GDP exam takers.
So the problem with the bird is that it is often flying but hardly perching to take a closer look.
And so people don't hate macroeconomics. They just dislike the macroeconomist.
People are angry in this country. And the 2016 elections was a serious bet. E-Lab watched a Manchester Utd vs Liverpool game and when Rashford missed a chance, I screamed but I was not shocked. It was a man next to me who almost fainted. He had placed a bet. The game meant for fun for me became a game full of fury for him. Because of a bet. That man is the Ghanaian we have today. That man is my generation.
That man is not a spectator. And he is not really a citizen. He is a gambler. Maybe gambling citizen. E-Lab doesn't know how gamblers behave when they lose but he read of one strong man called Samson who went on a killing spree because he had lost a bet.
And these Ghanaians went on rampage over footbridges because they lost a bet. And they burnt tyres when their lights went out at Somanya because they lost a bet. And they almost lost a bet if the road toll with Jospong had not been cancelled. E-Lab even remembers the first bet they still can't believe they lost – the 110 ministers and deputies. It is now 123.
Of all the things that Dr. Bawumia said, the most important matter he touched on so very lightly and slightly like the metaphor of our flying bird who does not like perching, is captured in only 20 words on page 16 in the 77-page statement.
"Our challenge is to make the distribution fair, especially to the benefit of the weak, disadvantaged and vulnerable in society".
That phrase captured the second greatest economic challenge of our time. And this is a severely understated challenge if it is not a severely misunderstood challenge. E-Lab suspects it is convenient for politicians to understate this. But this is exactly where the anger lies.
They do applaud free SHS though, but see Double Track and find it an awkward mess to continue applauding. And about Planting for Food and Jobs, E-Lab has no jabs.
But people have seen the transformation of appointees by their vote and they cringe at how appointees have not returned the favour. They are struggling to understand how 123 ministers and deputies say they need their positions to help make our lives better.
They are reminded that health insurance doesn't really insure and they have been reminded that the power crisis is not gone. And while they think about this, they have been reminded by their landlord that the rent time is up and worse, the rent charge is up with it.
Some of these gamblers have taken up the constantly drummed advice towards entrepreneurship. But they need help and see government's effort at funding really removed from them. Perhaps, the queue stagnates over favouritism.
These gamblers are incensed government is willing to pay them three months' salary arrears even though they have worked for three years and are in several debts. But they have heard government is paying a director for a port that does not exist to bring it into existence. And they have been told it is international best practice.
Some inspired by the politician's natural taste for greed, put money into Menzgold while others are paying for the wise decision to put money in banks and microfinance companies.
Of course in these problems E-Lab numerates, they don't really blame the government for all their problems, but if government can't care about, say, the rent crisis then sorry they can't care about your macroeconomics.
These people may not have read about Karl Marx but they feel right now, they have 'nothing to lose but their chains'.
And so when Dr. Mahamudu Bawumia stands up at a lecture and determines the target of his response at the NDC, they see a government with a 'warped' thinking that looks at a British Airways plane and concludes, all the passengers must be British.
This focus on responding to public subjects of interest as if all critics are self-centered partisan opposition elements has been growing. Take the national cathedral matter, they were real sensible opposition to the project but government targeted NDC in its responses.
And quite frankly. None of these gambling citizens care about the NDC. Because traumatised women don't care about their ex.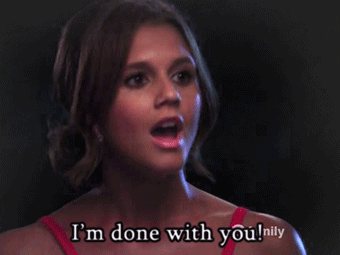 If the NPP elevates the NDC in the national discourse by always targeting their responses at it, then you side-line this gambling citizen and make him a spectator in a bi-partisan boxing ring. You force them to oscillate from anger to apathy.
And this is why the Vice-President scored a political point but still missed the point. Because it appears, the macroeconomist bird is still flying and may not have dropped down long enough to see beyond the blue and green, there is also a colour of anger – red.
---