Are you stuck on a television channel for a while, yet there has not been much impact on your daily life? Or could it be that the channels you are tuned into do not provide you with that viewing experience?
Well, the Joy Prime channel is your destination for getting that ultimate television viewing experience you have been looking for.
The channel executives have initiated alluring and intriguing shows that are appealing and will get viewers hooked when they tune in. From lifestyle, social, sports, tourism, music, and any entertainment-related events one can think of.
Here are ten captivating reasons why one should frequently tune into the Joy Prime channel every now and then.
To start the day right with viewers, the channel begins with its morning show, Prime Morning, and the other programs follow subsequently.
1. Prime Morning: A 4-hour magazine show hosted by Roselyn Felli, Asieduwaa Akumia, and KMJ the Royal Host, which airs from 6 a.m. to 10 a.m. local time. The show seeks to inform and educate viewers on just-occurring topical issues in politics, health, social, relationship, education from the ordinary Ghanaian perspective, as well as soliciting possible solutions for the discussed topics through interviews with stakeholders, experts, and victims, among others.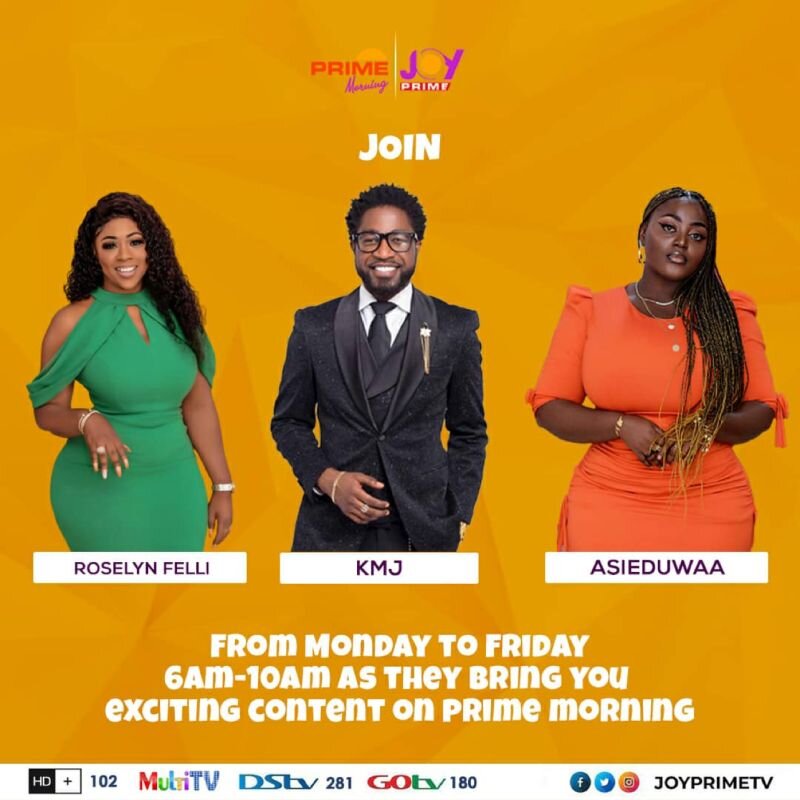 In all the discussions, viewers are not left out. People get the opportunity to share their comments and experiences through WhatsApp and all social media platforms.
2. Sports Zone: A 1-hour sports show that airs every Monday from 9 p.m. to 10 p.m. local time. The show, hosted by Fentuo Tahiru Fentuo, focuses on happenings in the world of sports.
Known for his analytical skills, Fentuo and his panel debate topical sports-related events, including football highlights, boxing, tennis, etc.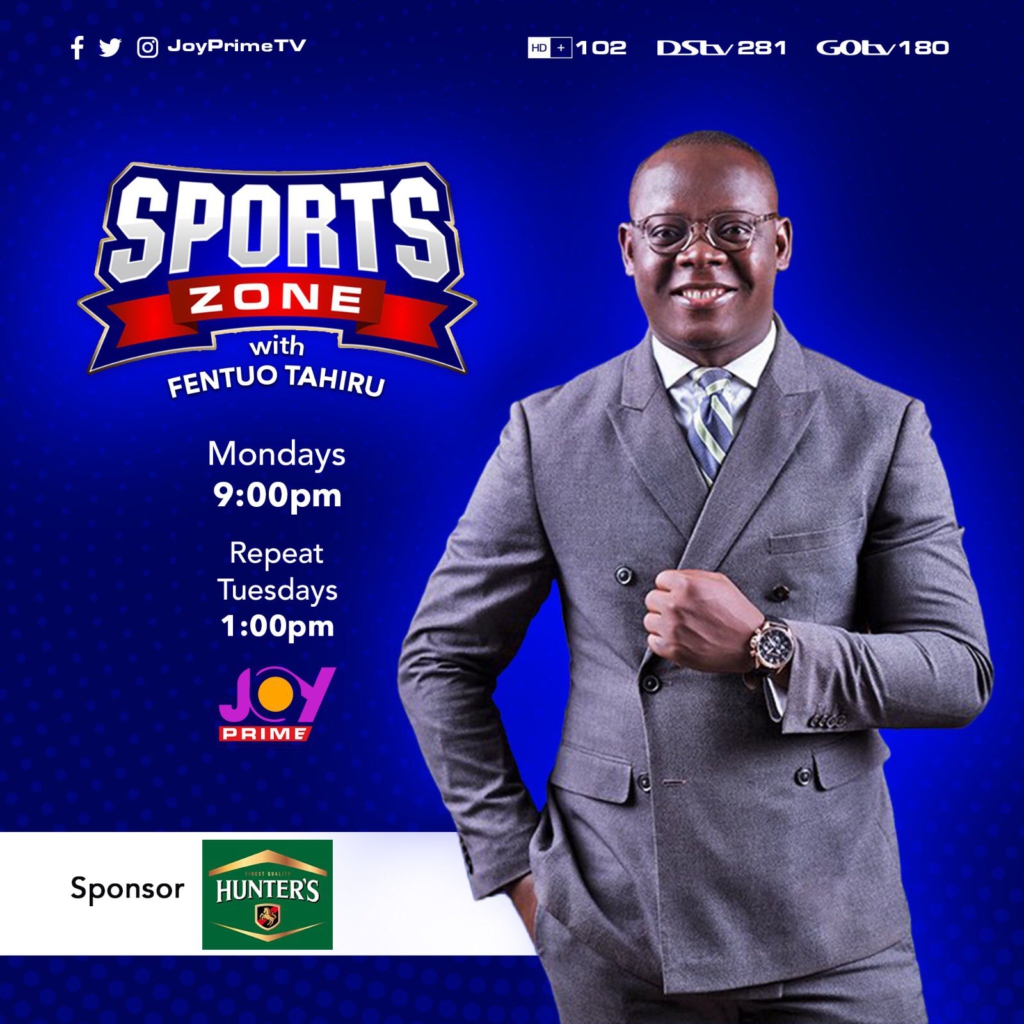 3. 6th Sense: All-Ladies affair show seeks the perspectives of women on varied issues ranging from sex, marriage, politics, fashion, entertainment, and a host of other topical and trending issues that evoke one's telepathy, the sixth sense. The panel, including Joy Prime's Roselyn Felli, JoyNews' Araba Koomson, and media personality, Naadu Ollennu, discuss selected topics with seasoned guests. It shows every Sunday at 5:00 p.m.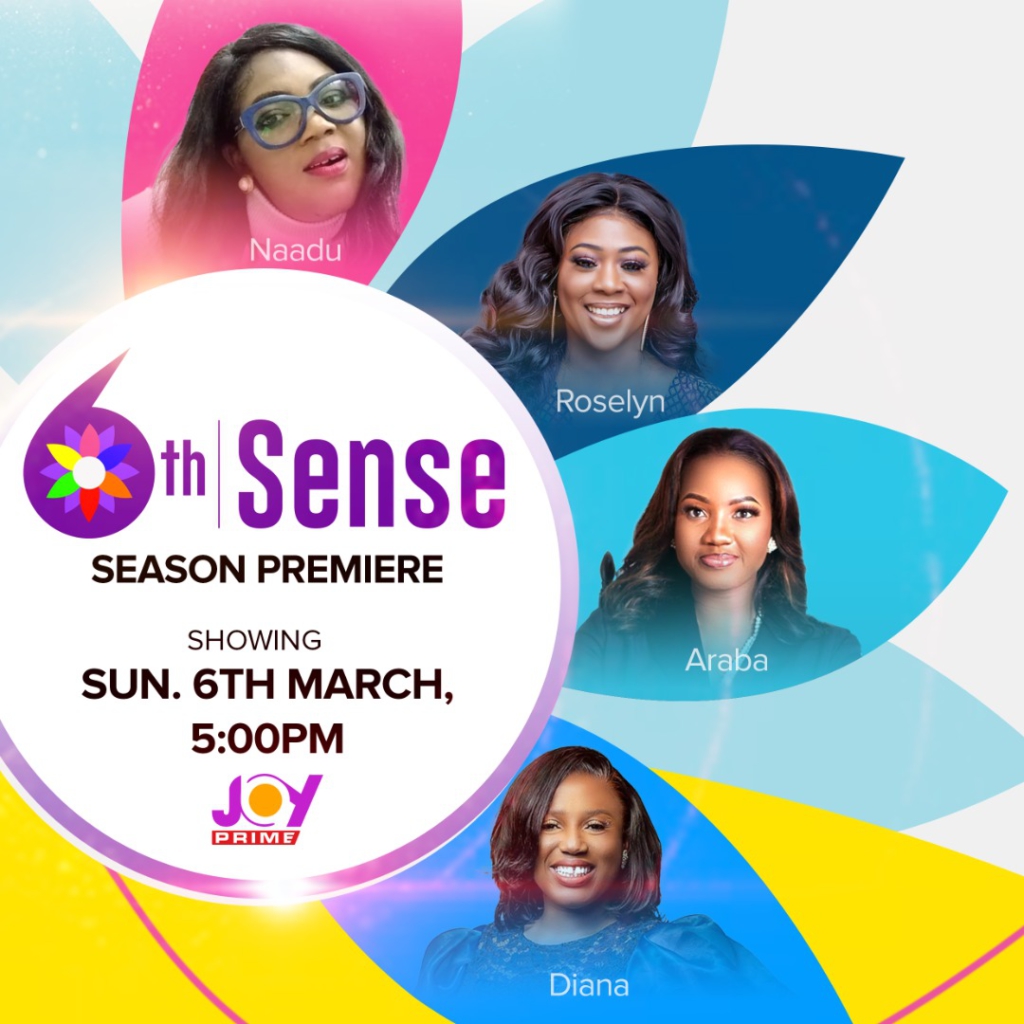 4. The BMPS Show: An all-male entertaining lifestyle show fully embracing 'Bald, Muscled, Potbellied, and Skinny' (BMPS).
It is touted to give the world a frank and realistic view of issues through the lenses of men, every Friday at 9:00 pm.
It is hosted by Kofi Hayford, who doubles as the host of The Overdrive on Joy 99.7 FM.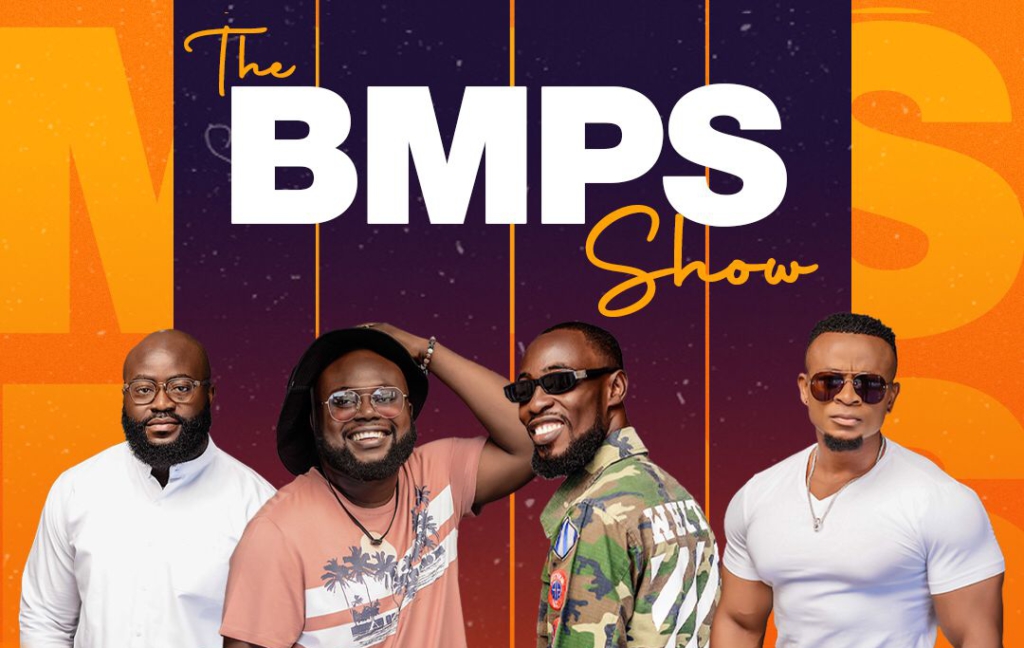 5. 4 Kids Paradise: A talk show on the channel hosted by children. It deals mainly with children's issues and seeks to educate them on impactful issues. It airs every Saturday at 2 p.m.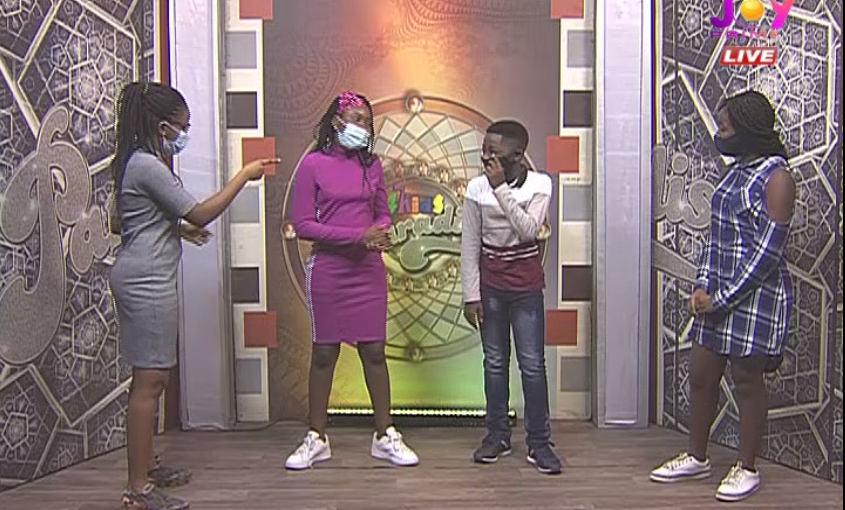 6. The Doreen Avio Show: As the name implies, it is a TV program hosted by Radio and TV personality Doreen Avio with five-time Best DJ at the Ghana DJ Awards, Vyrusky, who assists with music and guest interactions, and is produced by Tigon Creative Studios.
The show, which airs on the channel every Saturday at 5:00 p.m., promises to be thrilling with a live studio audience, fun games, celebrity interviews, sports, health, and many others.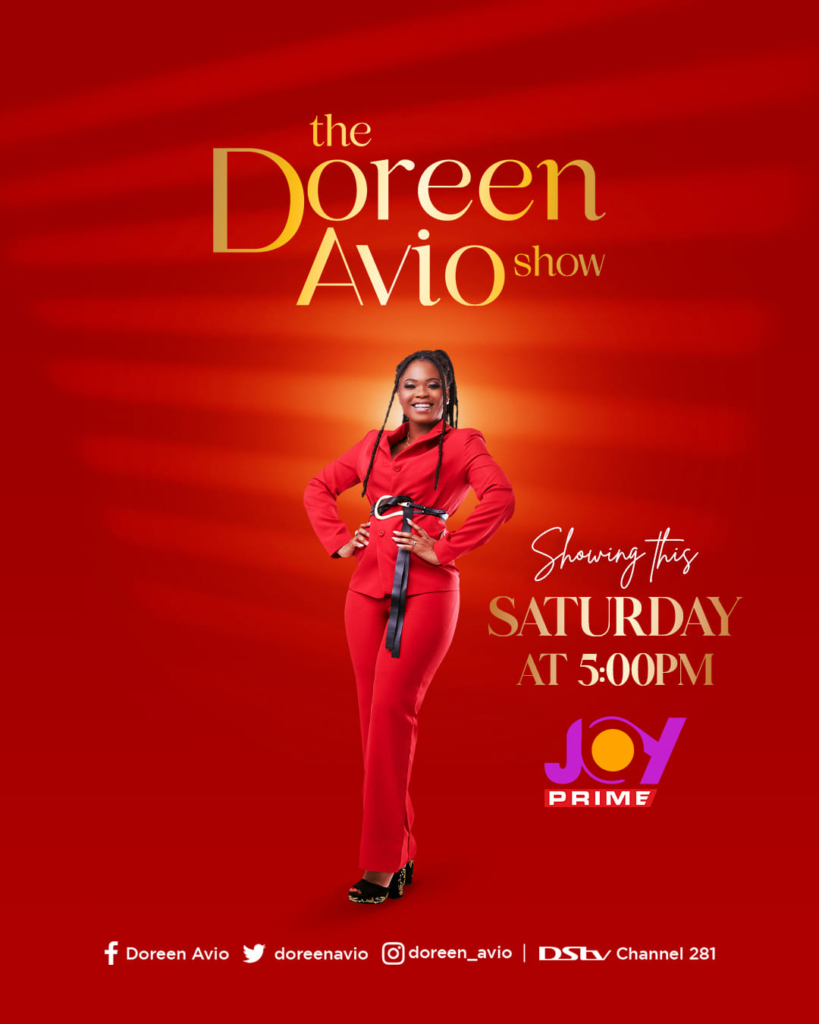 7. Joy Prime Explore: It is an award-winning travel show that translates sights and sounds into real experiences. The 30-minute show brings viewers close to the untold and unseen sights of different cultures, people, and unique places in Ghana through the best TV experience.
It airs every Saturday at exactly 6:30 p.m. and it is hosted by Kojo Yankson, host of the Super Morning Show on Joy 99.7 FM.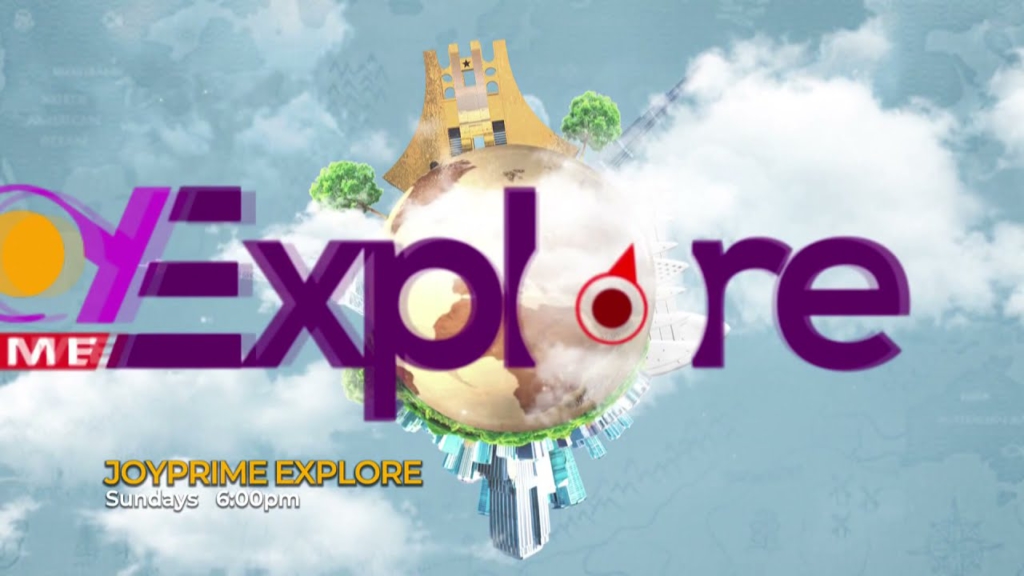 8. Hot Picks: A highly interactive music entertainment show hosted by Merqury Quaye on the Joy Prime channel. The action-packed weeknight Hot Picks show climaxes on Friday nights with a red cup-themed virtual party that presents great music and gives millions of viewers across Africa an opportunity to participate in real time via video telephony and online chat platform Zoom, dancing and interacting with DJ Merqury Quaye, offering an impeccable viewer experience.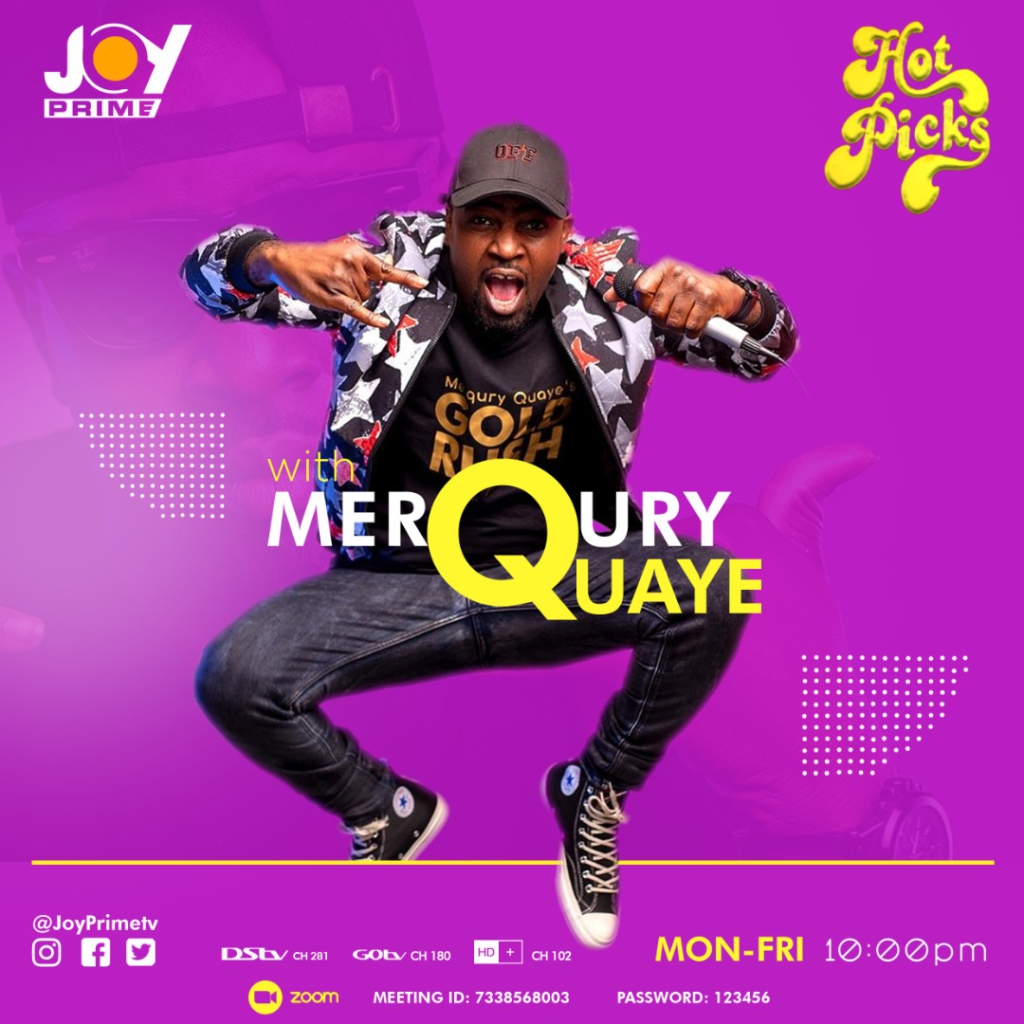 To spice up all the talk shows, the channel gives viewers, especially telenovela lovers, that relaxing experience throughout each day with educational and impactful series.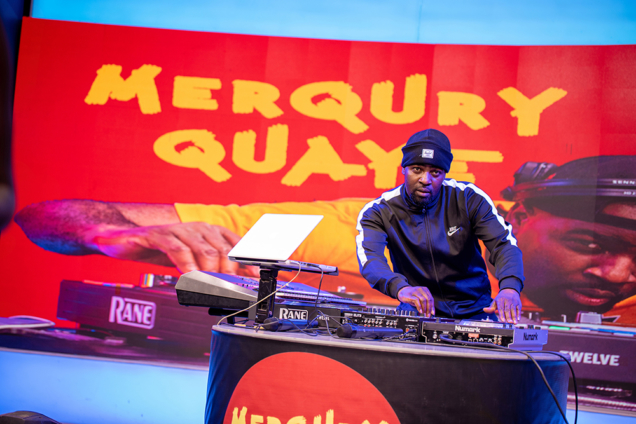 9. Barrister Babu: Educational and endearing Indian telenovela based on the story of an 11-year-old girl whose destiny changes after a London-educated lawyer rescues her from sacrificing herself on the funeral pyre of her dead husband.
The series focuses on the story of a London-educated barrister who returns to India to put an end to the outmoded custom and marries the 11-year-old girl, Bondita, to save her from the barbaric Indian culture and who was empowered to become a barrister.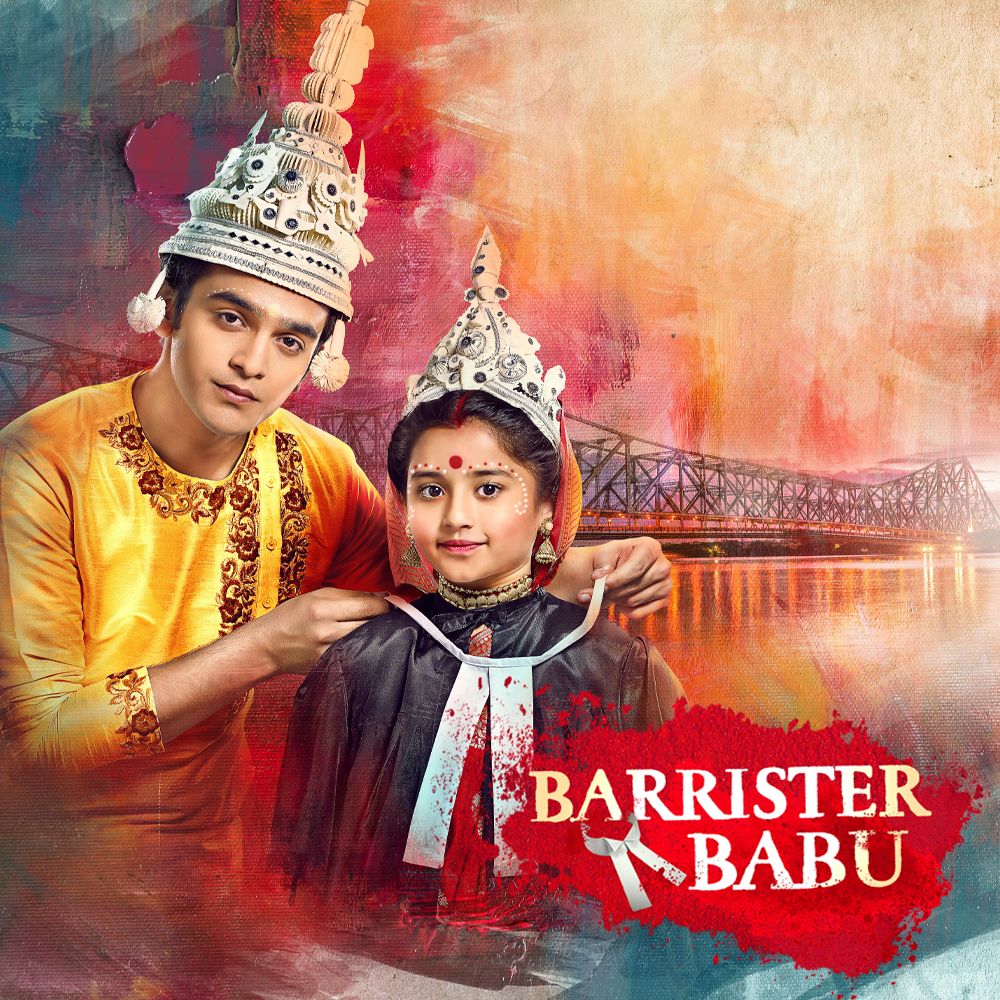 10. Until We Meet Again: A Filipino series that the channel premiered in February 2022, returns by popular request from viewers. It is aimed at captivating viewers with love and entertainment.
A series that unravels the story of a girl kidnapped out of vengeance at a tender age and forced to live with a dog; deep in the forest where nobody will find her. This made her never develop social and cognitive skills.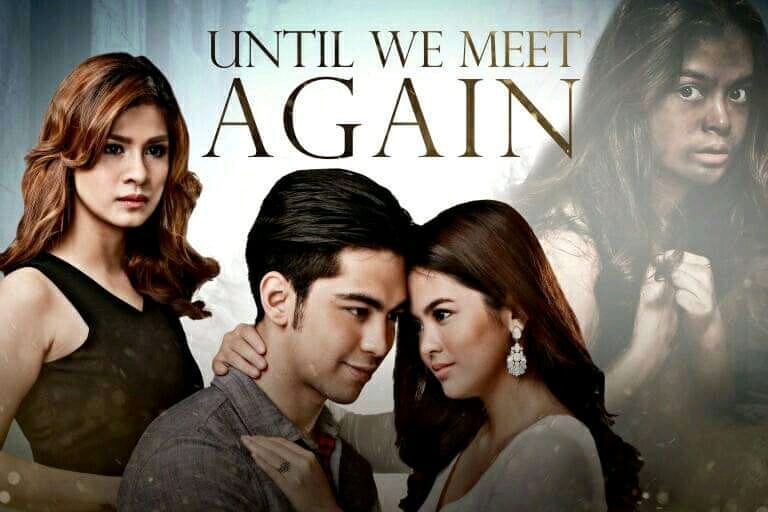 Aside from the above-mentioned shows, viewers are assured of inspirational shows such as The StandPoint, Pentecost Hour, and Restoration, among others and some afternoon Fresh Juice with Mauvie the Motivator.
As part of the channel's values, music and 100 per cent entertainment are no exception.
All these are replicated on all our social media platforms: @JoyPrimeTV on Twitter, Facebook, Instagram, Tik Tok, and WhatsApp on 055 157-5757. Keep tuned in.
Joy Prime: The Ultimate Experience
DISCLAIMER: The Views, Comments, Opinions, Contributions and Statements made by Readers and Contributors on this platform do not necessarily represent the views or policy of Multimedia Group Limited.