The Agribusiness Innovations and Technology Institute (AITI) in partnership with the Youth Sector Engagement Group (Y-SEG), Ghana Chamber of Young Entrepreneurs (GCYE) and Young Professional for Agricultural Development (YPARD) has in the 6th National Business Plan Pitching, exposed young entrepreneurs to various business and funding.
These young entrepreneurs, numbering 7, had the chance to pitch their business ideas to a panel of judges. If successful, these business minds will be supported with needed funding to take their businesses to the next level.
Speaking to Joy Business, CEO of the Agribusiness Innovations and Technology Institute (AITI), Maureen Odoi was confident their business pitch will change the face of young businesses in the country.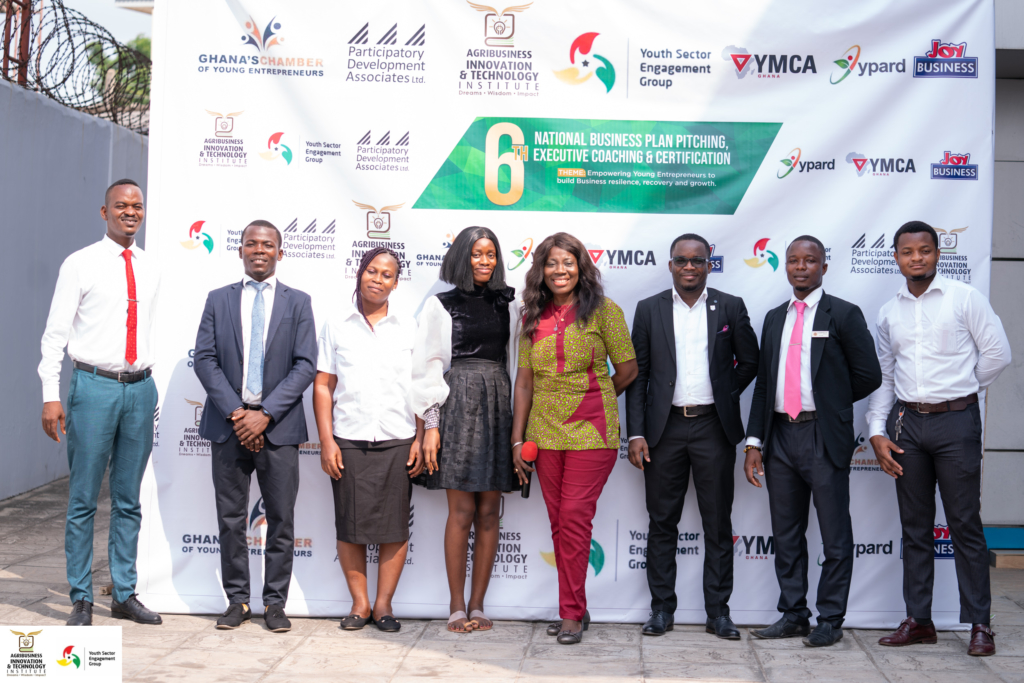 "These are young entrepreneurs with brilliant business pitches. We are here to not just listen to what they have to offer but also reward their uniqueness and drive to be useful business minds," she stated.
Sherif Ghali is the CEO of Ghana Chamber of Young Entrepreneurs. He tells Joy Business the need for young entrepreneurs like these to be aware of various government interventions and tax waivers.
"It was refreshing listening to these young ones pitch their businesses. I think one thing some of them are missing is the basket of opportunities the government has in offer – when it comes to tax waivers, business reforms, and incentives and so on – they must harness these opportunities," he told Joy Business.
At the end of a grilling pitch competition, Adams Mohammed of Heritage Shea and Nuts Enterprise, emerged winner. He was handed a dummy cheque of startup support worth GHS5000.
Dajonang Damyeni of BossChick Poultry was the second winner with a startup support prize worth GHS3000, followed by Thomas D.K. Ewusi of TDK Technologies and Financial Services as the third place winner. He was given a startup support of GHS2000.
The objective of the programme is to coach, mentor and certify 28 youth who have received training towards building resilience, recovery and growth under the C19 Business Solutions for Young Entrepreneurs' program.
Some achievements of the project includes; AITI providing Business Development Service (training and mentoring) for 100 youth and SMEs for the past three months (October-December, 2020) of which 28 youth have received coaching and mentoring on business growth support services.