Eyeglasses aren't typically talked about as part of a beauty look, but if you ask me, they should be. This is because popping on a pair of glasses can change up your look as quickly and easily as swiping on a bold lipstick or some eye-catching liner.
Whether you wear glasses every day, reach for them only on occasion, or just throw a pair on sometimes for a little extra fun, the frames you choose can ultimately dictate the way the world sees you — and more importantly, how you see yourself. (Get it? Eh?)
Factors like frame shape, color, and style all come into play and can alter your aesthetic, so when picking a pair, it's helpful to be aware of your face shape and to have some idea of what you're going for to make the shopping process more seamless.
Do you know what also helps? A little inspiration, that's what. That's why we went ahead and tapped five of our staffers with different face shapes to showcase which styles suit each best. Without further ado, allow them to help you find your favorite frames yet.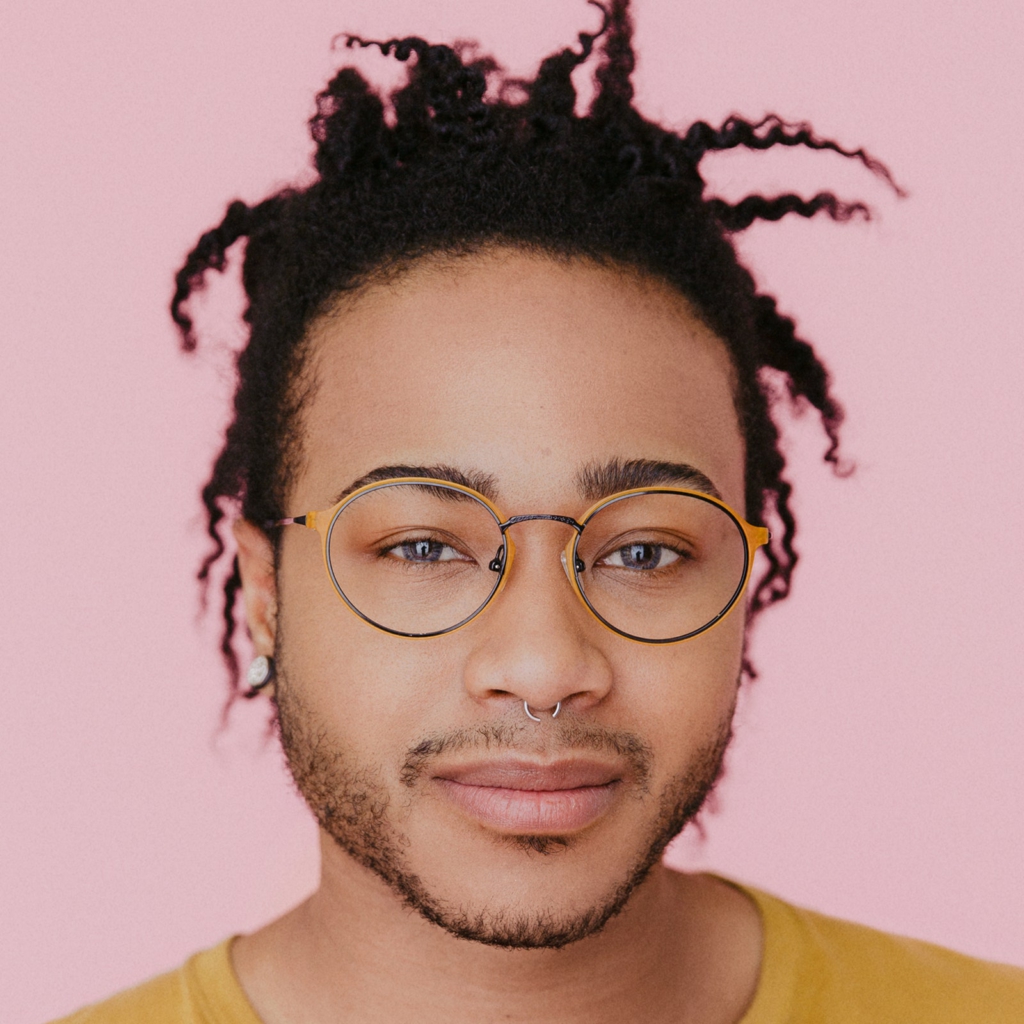 For Square Face Shapes: Thin, Round Frames
"A square face is all about the angular features, like your prominent jawline and a wider forehead," says New York City-based stylist Ross McCallum, who adds that in order to add dimension and contrast to these features, it's best to choose frames that soften your angles.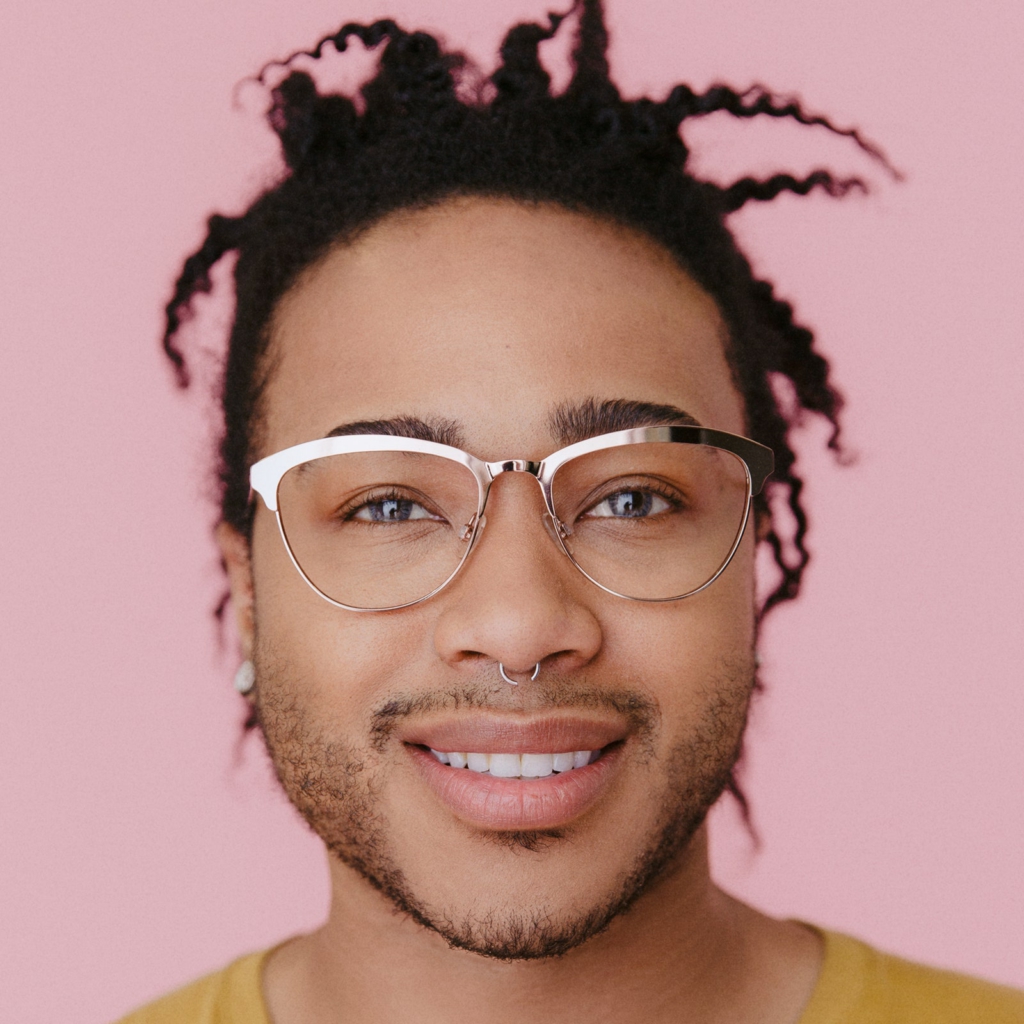 For Square Face Shapes: Mirrored Cat-Eye Frames
Another top pick of McCallum's for those with square faces is a classic cat-eye style, as they have the desired curved effect that complements the angles of the face.
New York City-based stylist and creative director Rachael Wang concurs, explaining that the strong geometry of a square face is flattered by the thick framing on the upper half that's common in cat-eye styles, like these from Warby Parker.
For Round Face Shapes: Clear Frames
McCallum often steers those with round faces toward clear frames that let your natural beauty and personality shine through without piling on too many distractions.
These Warby Parker frames aren't too bold or geometric, so they soften round faces and make eyes pop. "I love how these clear frames opened my face up," says former visuals editor Hannah Choi.
"I've worn glasses for years because of my terrible vision, so it's refreshing to have frames that make a subtle statement without sacrificing my eyesight."
For Round Face Shapes: Retro Cat-Eye Frames
Another glasses style that flatters a round face is a retro cat-eye frame with thicker rims. "The youthful softness of round faces is complemented by strong geometric and angular frames," says Wang. "Glasses with lenses that are wider compared to taller can also help for height so they don't sit on your cheeks," adds McCallum, who says one of his top picks would be a fun cat-eye style, like these from Zenni Optical.
"I always wear a cat eye with my makeup, so I thought that a similar shape in my glasses could be overkill. However, I was pleasantly surprised at how they seemed to complement the overall look," muses Choi.