Aksa Energy, a Turkey-based Independent Power Producer (IPP) operating in five countries across two continents, has donated GH¢2.5 million to the Covid-19 Trust Fund.
The presentation of the donation took place at a ceremony held on Monday, April 6, 2020, at the Jubilee House, the Seat of Government.
The cheque for GH¢2.5 million was presented to the Chief of Staff, Akosua Frema Osei-Opare, on behalf of the Government and the people of Ghana, received the donation presented by Aksa Energy's West Africa Coordination Director, Murat Captug.
He was accompanied by the Turkish Ambassador to Ghana, Ozlem Gulsun Ergun Ulueren.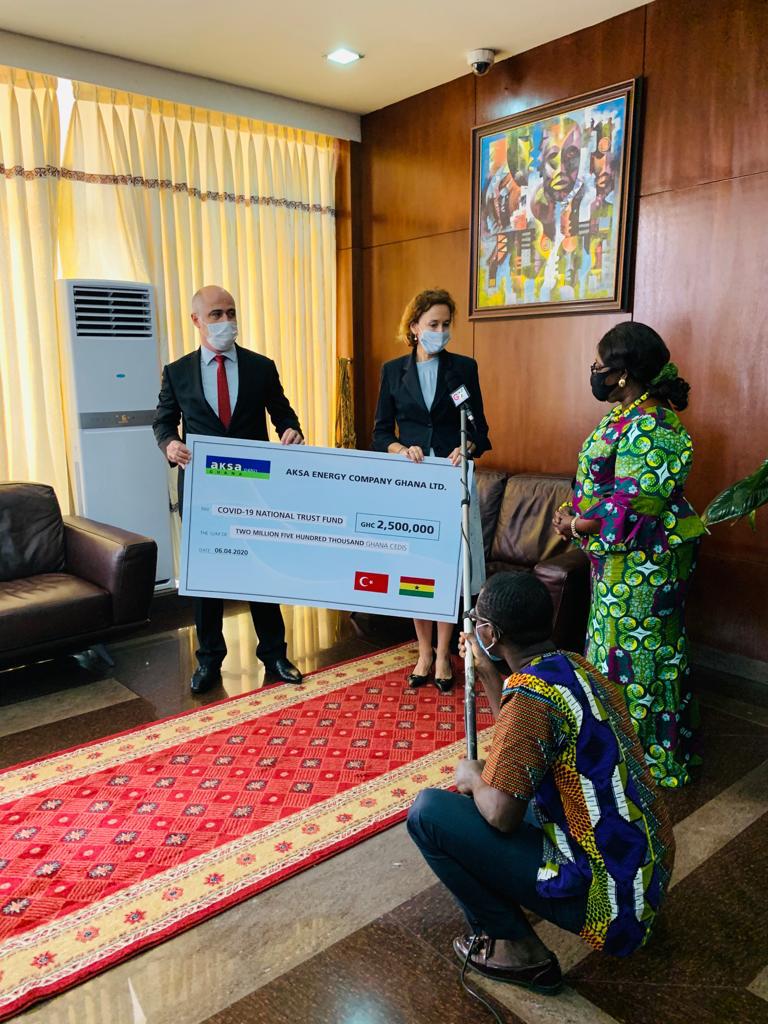 Murat Captug in his address said: "As a global company operating in five countries across two continents, we are committed to increasing the welfare and the quality of life of local communities in the regions where we operate, both by meeting their urgent demand for electricity and through social support programmes."
"Today, the whole world is struggling with Covid-19. As Aksa Energy Ghana, we are aware of our responsibilities to Ghana and therefore, we are very pleased to make a donation to the fund to support the Ghanaian government in its fight against Covid-19.
"We hope life returns to normal for the whole world soon. Aksa Energy will continue to work, produce and build a better future together with Ghanaians," Murat added.