President Akufo-Addo has lauded the University of Education, Winneba for using their internally generated funds judiciously for the attainment of quality education delivery.
The President also challenging universities across the country to use smart ways of collaborating with industries for student development.
Speaking on behalf of the President at the commissioning of eight sets of 500-capacity lecture theatres at the university, the Chief of Staff, Akosua Frema Osei Opare, urged Ghana's tertiary institutions to have a critical look at their curriculum with the view to developing quality human resource for the country.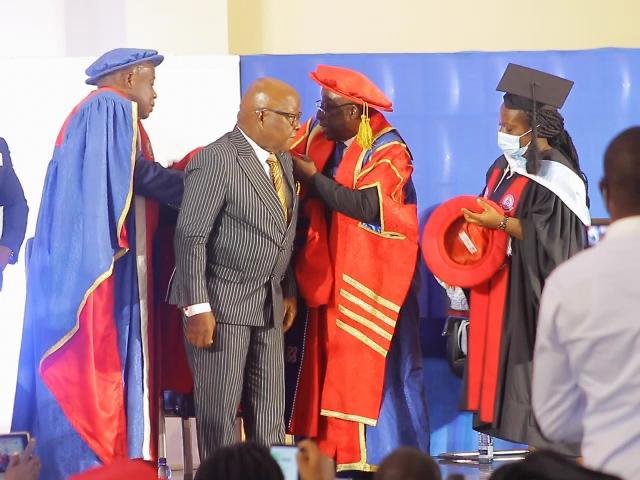 The University on Wednesday received thunderous applause from students and other sister institutions across the country for the several students-centered initiatives.
The commendation stemmed from the fact that the university has used its internally generated funds extremely well for the benefit of the students and the entire university.
A set of 6 500-capacity lecture theatres, a technology block and an ultra-modern student centre were due for commissioning and use with many more of such projects in the offing.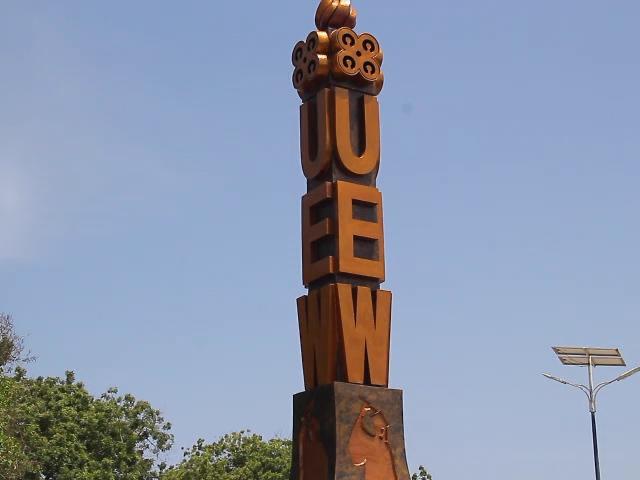 President Akufo-Addo said the institution has earned his respect and there's a lot more other universities could learn from the University of Education, Winneba.
"I am happy that the University of Education, Winneba, has invested heavily in infrastructural development in anticipation of the high numbers of graduates being churned out from our senior high schools.
"I am particularly impressed with the foresight and resourcefulness in using their internally generated funds to achieve this purpose, she said.
He continued," It is in this vein that government has made available financial clearance to enable UEW to recruit many more competent professionals to support the university to cope well with the increasing numbers of beneficiaries of the Free SHS program."
The President urged the University and other tertiary institutions across the country to find smart ways of collaborating with industry and also find workable solutions confronting the nation's workforce.
"I challenge further our tertiary institutions to take a critical look at their curriculum with the view to modifying it to make the trends and demands of our contemporary world," she stated.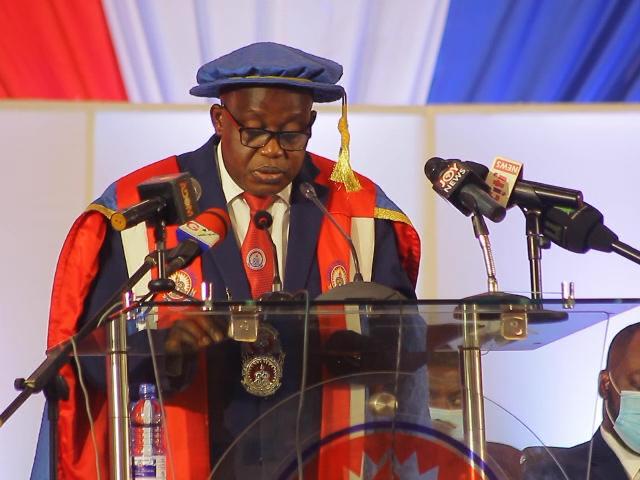 The Chief of staff intimated, the president was exceedingly impressed with how the university managed their academic affairs even in the face of the pandemic.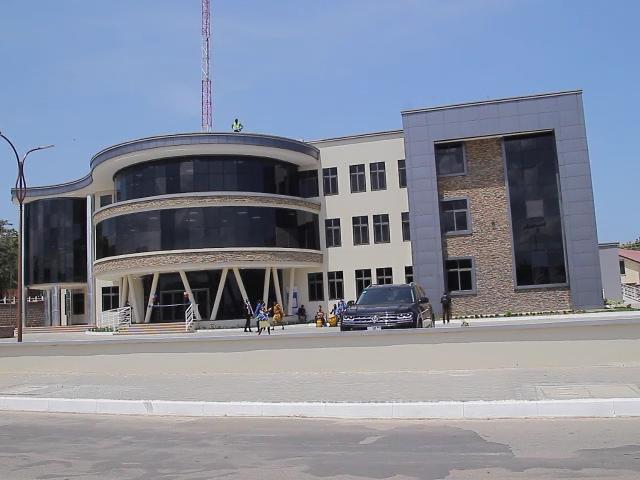 Vice-Chancellor of the University of Education, Winneba, Rev. Prof Anthony Afful-Broni indicated the university would continue to employ innovative means of achieving quality and supporting good programs and policies of the government.
Former Education Minister, Dr. Mathew Opoku Prempeh was awarded an honorary doctorate degree for a successful implementation of the free SHS policy while the immediate past speaker of Parliament, Prof. Aaron Mike Ocquaye received same for his meritorious service to the country.
The project were commissioned with the assistance of the chief of staff and the Ministere of Education, Dr. Yaw Osei Adutwum.