The Energy Minister, John Peter Amewu has begun his registration as part of MP-elect of the 8th Parliament of the 4th Republic.
This is despite an injunction by a Ho High Court barring the Minister from participating in the swearing-in ceremony.
The registration exercise which started on January 2, 2021, is expected to end on Wednesday, January 6, 2021, before the swearing-in takes place on January 7.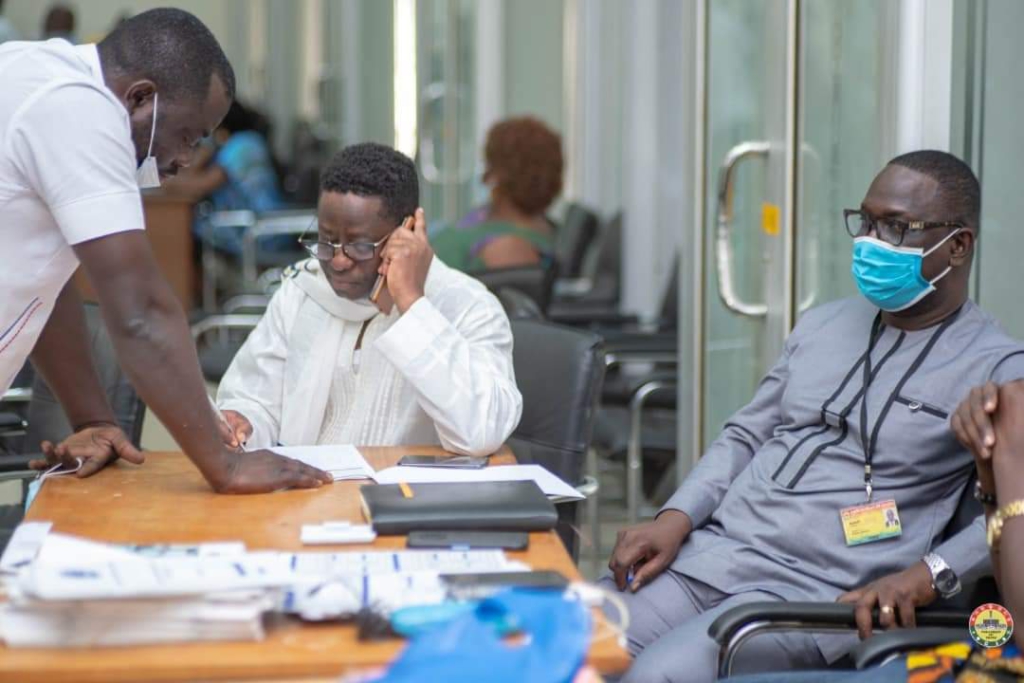 Background
On December 23, the Ho High Court, presided over by Justice George Buadi granted an interim injunction restraining the EC from gazetting, the New Patriotic Party (NPP) candidate, Mr John Peter Amewu as the MP-elect for Hohoe.
This followed an ex parte application filed by five individuals, including the National Democratic Congress (NDC) candidate for the Hohoe constituency, Professor Margaret Kweku.
The applicants had argued that the election of Mr Amewu as the MP-elect was fraught with many "deficiencies" and that Mr Amewu "was not duly elected to represent the people of Hohoe Constituency.
It was basically the contention of the applicants that voters in Santrofi, Akpafu, Likpe, and Lolobi, (SALL) were only given the opportunity to vote in the Presidential election and not the parliamentary election.
It must be noted that the EC did not conduct parliamentary elections in SALL following a Supreme Court decision in June this year, which declared that it was unconstitutional for SALL which is now in the Oti Region to be part of Hohoe constituency which is in the Volta Region.
According to the apex court, Per Article 47 (2) of the 1992 Constitution, "no constituency shall fall within more than one region."