Few would argue that Porsche has revolutionized the way driver's move. For 70 years, the brand effortlessly stamped its iconic imprint in the automobile industry as one of the best of its kind, and for its birthday this year, it's treating itself to a new ground-breaking car design.
At a birthday celebration in Germany, the luxury vehicle manufacturer premiered its latest design, the 911 Speedster Concept. The sports model fuses multiple generations of the brand's vehicles, including its very first model, the Porsche 356 'No. 1' Roadster.
"With its pure concept and historically accurate execution, the 911 Speedster concept reflects the essence of the Stuttgart-based sports car manufacturer with precision," a Porsche representative wrote in a statement. "A pure driving experience is the main emphasis of the car, as such; the drive technology under the two-tone shell of the concept study is derived from the current GT models."
The striped aluminum-colored drop top comes equipped with all the bells and whistles: specialized carbon fiber rear covers behind the front seats and a translucent Plexiglas wind deflector engraved with '70 years of Porsche' on the logo. The state-of-the-art car sits on glossy 21-inch rims polished in clover-leaf details.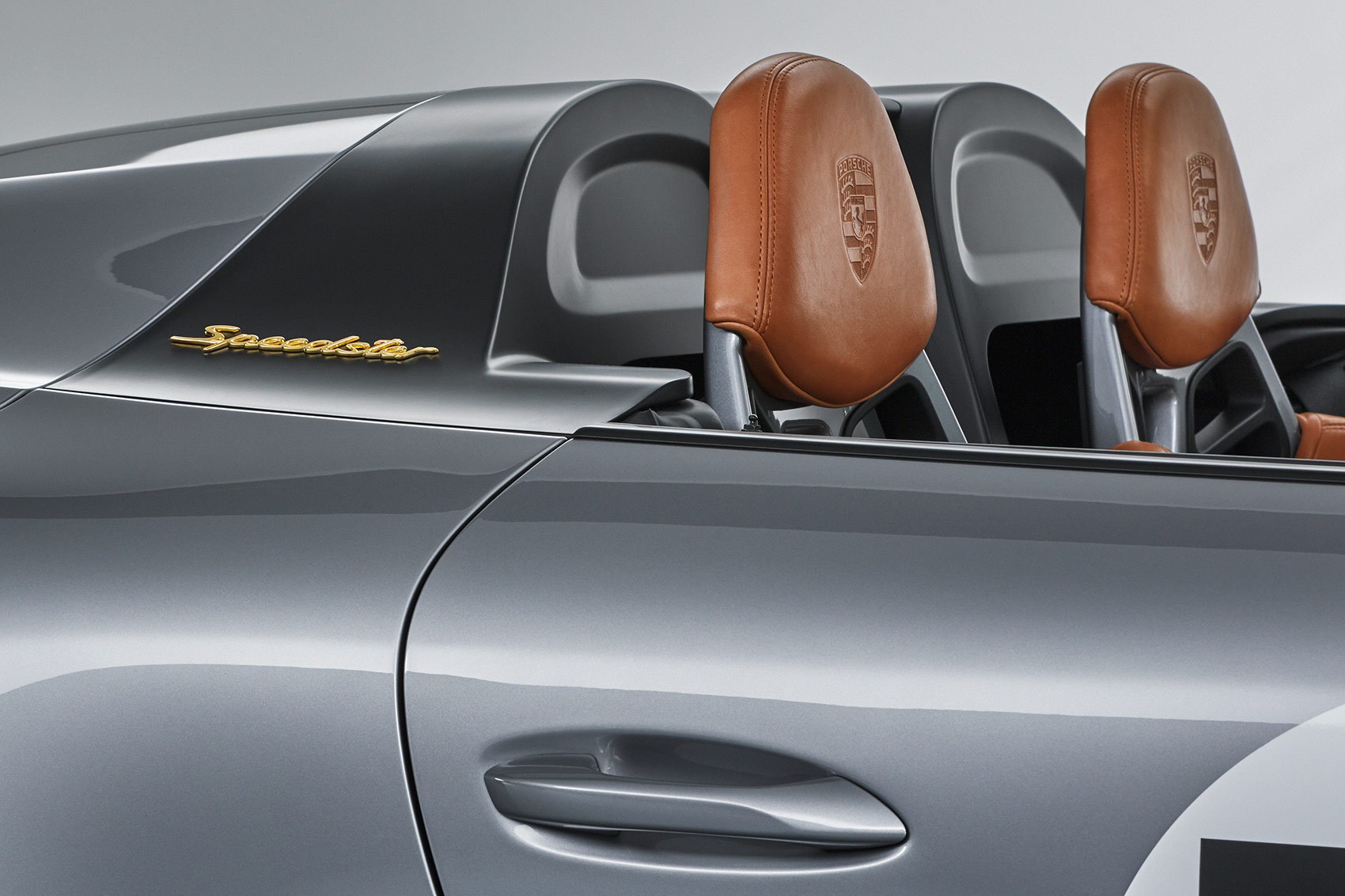 A carefully crafted 50s-styled central fuel tank camp positions itself directly front and center of the model's bonnet. Its Talbot-shaped exterior mirrors and textured headlight covers add a classic touch, yet in a modern way.
But wait. There's more.
Its bucket seats are covered in cognac Aniline leather covers. The convertible's roof is made of lightweight tonneau, carefully constructed to prevent damage from the rain. The car's concept is borrowed from the 911 Carrera 4 Cabriolet.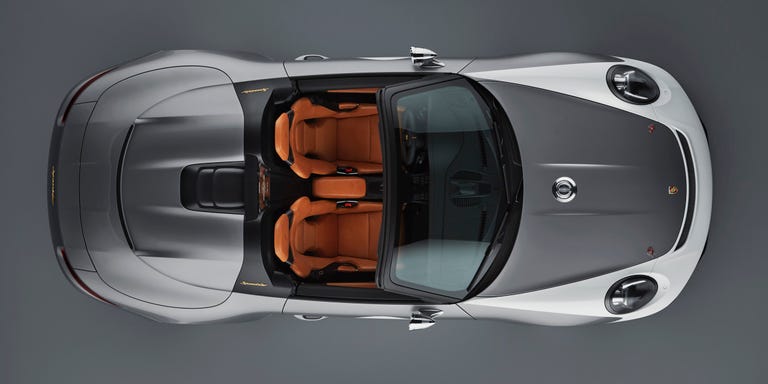 The vehicle's developers designed a premier exhaust system with titanium tailpipes and a six-speed manual transmission. The six-cylinder flat engine reaches speeds of up to 9,000 rpm.
Who would have thought silver could look so fast?
The sports car manufacturer will hold a weekend celebration of its anniversary at its plant in Germany. It will host the Festival of Speed in the United Kingdom and the Rennsport Reunion in the United States. Celebrations will conclude with Sound Night at the Porsche Arena in Germany.
Porsche executives haven't decided on whether the design will go into production and its model won't be presented to the public until 2019.
---