The overlord of the Ashanti kingdom, Otumfuo Osei Tutu II, has advised the flagbearer of the National Democratic Congress (NDC) to be open to Ghanaians about his past administration's mistakes.
The Asantehene told John Mahama to take his introspection further by telling them how he intends to fix his past mistakes and what new ideas he is bringing on board if given the mandate once again.
He was speaking at the Manhyia Palace on Wednesday when the former President paid a visit to him to introduce his running mate, Prof Naana Jane Opoku Agyemang.
'You have tasted the presidency and you lost to someone else but you are now seeking to be president again. We've had a lot of conversations and I have advised you that if you want a comeback, tell Ghanaians what went wrong with your past government.
'Also, let them know that the mistakes won't be repeated. Upon losing the 2016 election, I told you Ghanaians voted against you out of anger and disappointment in your administration,' the Otumfuo said.
The Asantehene said in one of his conversations with Mr Mahama after he was nominated to lead the NDC, he asked the former President whether he has done any introspection about what caused his 2016 loss and how he can convince Ghanaians he will correct those mistakes.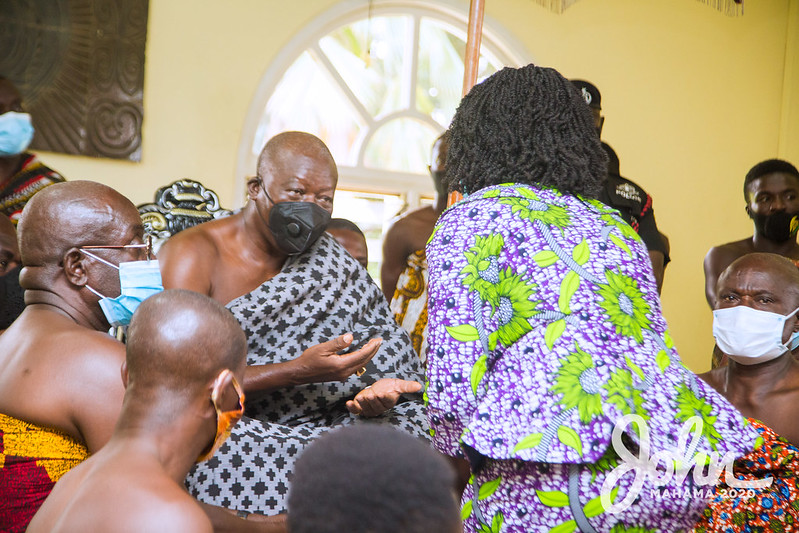 The Asante overlord charged the two leading parties to be civil and eschew violence as they trek around the country to tell Ghanaians what they have done in the past to deserve their being elected.
"We want a peaceful election and nobody should initiate violence. Just make your points well and Ghanaians will be the best judges. It's all about issues."
He tasked the politicians to campaign on their records and leave Ghanaians to be the judges of whom they want to lead them.
Expressing his elation by the visit, the Asantehene said his doors are always open to the party's leadership on deliberations on the development of the country.