Chairman of the University of Cape Coast Governing Council, Prof. Obeng Mireku, says graduates and associates of the institute to walk with their chest high wherever they find themselves as their school won big in the Times Higher Education World Universities rankings.
The University of Cape Coast was ranked first worldwide as the University with the best research impact, 4th best University in Africa, the first University in West Africa, and the first University in Ghana.
The governing council chair says such an achievement puts the university streets ahead of its contemporaries and requires hard work to live the current status.
Speaking at the congregation of tUniversityity, Prof. Obeng Mireku charged the graduates to become great ambassadors of the University of Cape Coast brand and carry tUniversity'sy's flag higher.
He stated, "The University of Cape Coast has achieved a lot in recent times. We have every right to boast of our achievements.  As we celebrate, however, we should focus on sustaining the achievements and work hard in the areas we fall short."
He told the graduates that tUniversityity expects them to prove to the world that they're products of a university that is ranked number one globally in research influence.
"Of course, you have every reason to be excited and proud of thUniversityity. You ought to be proud of tUniversityity and carry its flag very high wherever you find yourself.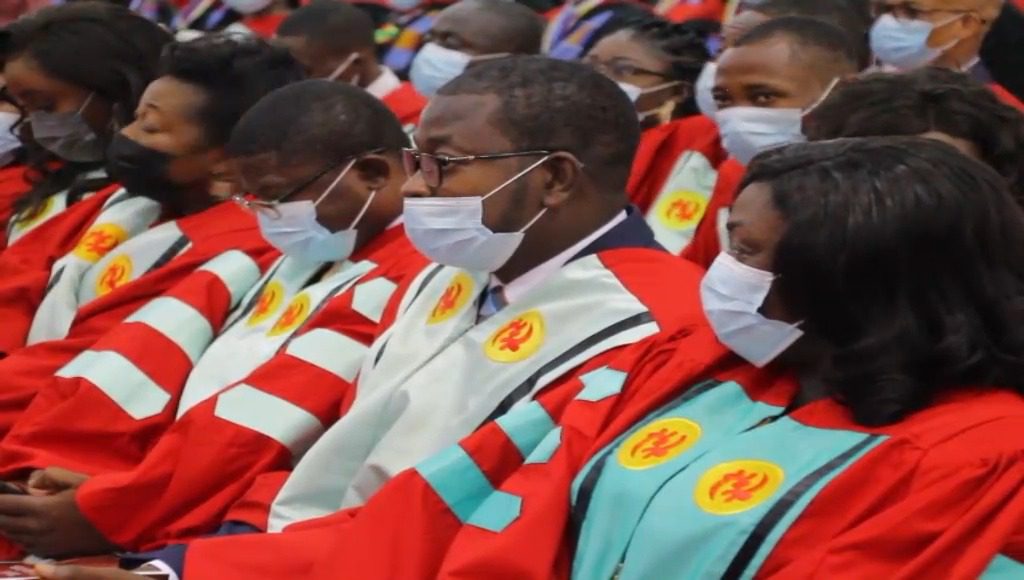 Vice-Chancellor of the University of Cape Coast, Prof. Johnson Nyarko-Boampong, called for more infrastructure al support, especially in ICT support systems, as tUniversityity strives to remain on top of the successes chalked in recent worldwide university rankings.
He indicated that even though there has been much improvement in the university's physical infrastructure, it needs more lecture theatres and accommodation for students to enable them to do more in the research space.
He emphasized: "Despite the success stories chalked by the University of Cape Coast, we still have some challenges that we need to address. Over the last few years, tUniversityity has improved in its physical space but more needs to be done. TUniversityity still grapples with inadequate residential facilities, office accommodation and lecture theatres."
 Prof. Nyarko-Boampong appealed to the general public that the doors of the University were widely opened for partnerships and support that would help address some of the challenges.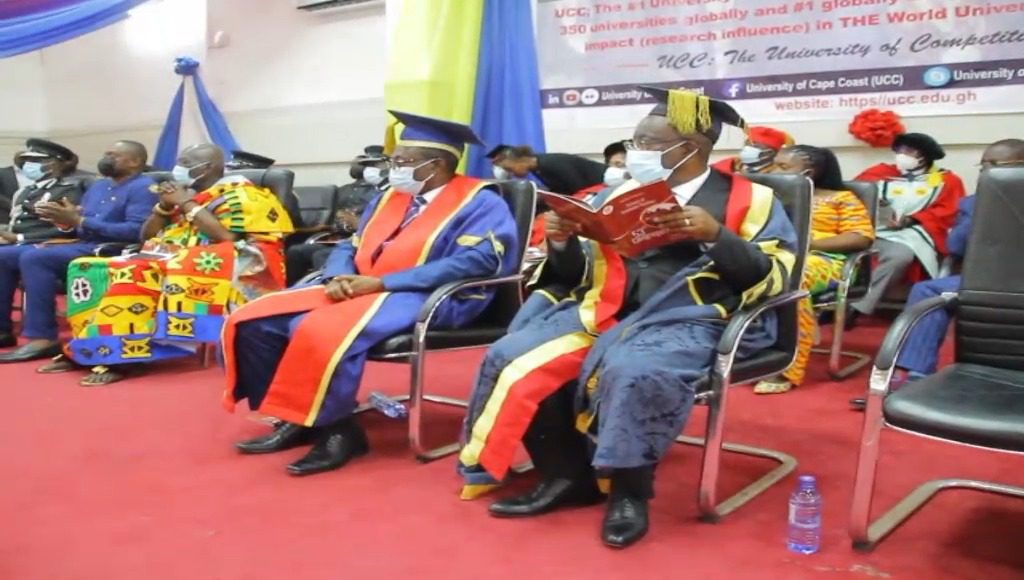 "Another concern is in the area of ICT and internet connectivity these facilities are critical for research, teaching and learning. Thankfully, steps are being taken to improve the internet facilities by taking a campus-wide ICT project," he said.
In line with the University's strategic plan, the School of Graduate Studies, the university intimates, it shall continue to execute its strategic activities towards achieving its goals.
"The school has reviewed its strategic plan as a means of evaluating the rate of implementing achievement of their stated objectives and to scale up efforts towards achieving the set objectives," the VC said.