Worldwide coffee consumption in 2020, from double espresso to oat milk flat whites, is over 1.6 billion servings every day.
That's a lot of single-use cups being chucked – no fewer than 2.5 billion a year in the UK alone, according to the latest government statistics.
There's a good reason many a coffee shop now incentivizes bringing your own reusable coffee cup.
For the uninitiated, though they're made from paper, most single-use coffee cups comprise a thin plastic lining in order to prevent leakage, meaning they can't be processed in conventional paper recycling mills and end up either incinerated or in landfill – neither of which are planet-friendly. Which is why it's high time you invest in a high-quality reusable coffee cup to get your daily caffeine fix.
Not only is it the simplest way to reduce your footprint and contribution to plastic pollution, but most coffee shops will also knock a bit off the price if you bring your own coffee cup.
Of course, any model of coffee cup on the market is good for the planet, so long as it's reusable.
That said, even in the eco-world, there are prizes to be won.
From 100 per cent chemical-free glass to recycled ground coffee, the reusable coffee cup has been the subject of much innovation.
Here, we bring you the best reusable coffee cups that will stand up well as your favourite barista gets back to grips with your usual order…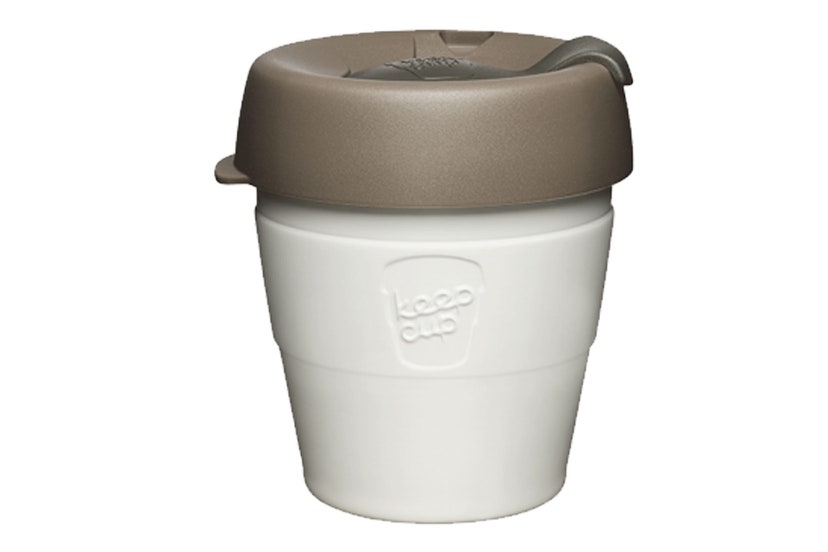 KeepCup
Used in more than 65 countries around the world, KeepCup are responsible for diverting millions of disposable cups from landfill every day.
They use tempered soda lime glass that is durable, shock-resistant and dishwasher-safe and can withstand high temperatures and BPS- and BPA-free plastic for the lid.
You can even get a special cork edition sleeve, which is, as one of the most sustainable materials on earth, natural, renewable and biodegradable. In fact, at the end of its life, you can add it to your compost. uk.keepcup.com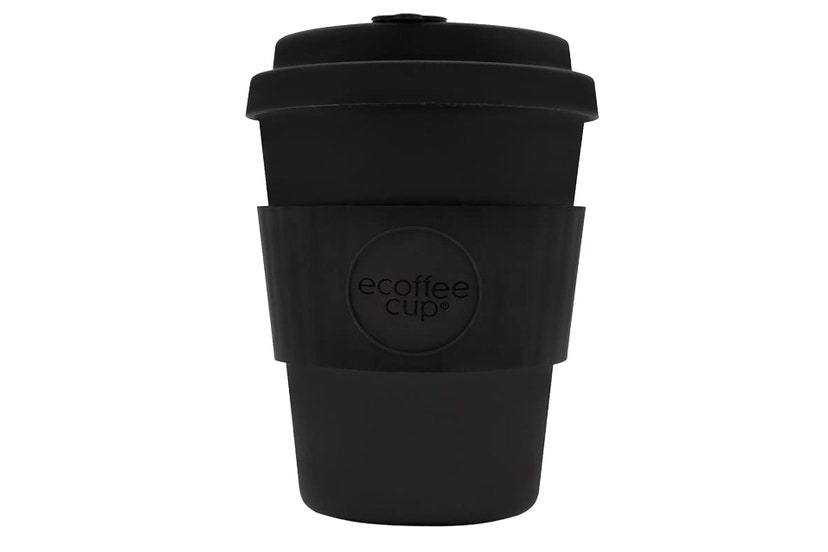 Ecoffee
Choose to reuse with an Ecoffee cup.
Crafted from natural fibre, corn starch and resin, Ecoffee's cups are BPA-, BPS- and phthalate-free and are available in a wide range of colours and patterns.
The lid and sleeve are made using matte, food-grade silicone that is latex-free, designed especially with hot liquids in mind. Plus, Ecoffee cups feature a resealable no-drip lid, perfect for your latte on the go and the whole product – cup, lid and sleeve – is dishwasher-safe. amazon.co.uk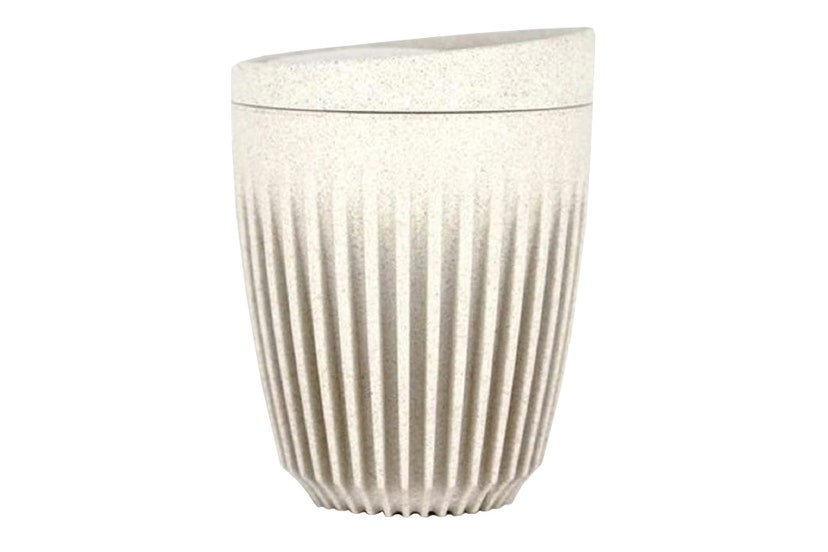 HuskeeCup
Innovative design is just part of the Huskee story.
These smart-looking coffee cups are made from repurposed coffee husk waste, the material boasts unique thermal properties that'll keep coffee hotter for longer and the ridged shape negates the need for a cover (or several serviettes) to keep your hands from burning.
Available in six, eight or 12oz capacities, what's best about the HuskeeCup is its HuskeeSwap initiative, which calls on the community of environmentally conscious coffee drinkers (of which there are many) to swap their cups for a new, freshly cleaned one swapped in from another Huskee owner, elongating the life of the cups while saving you the washing up. amazon.co.uk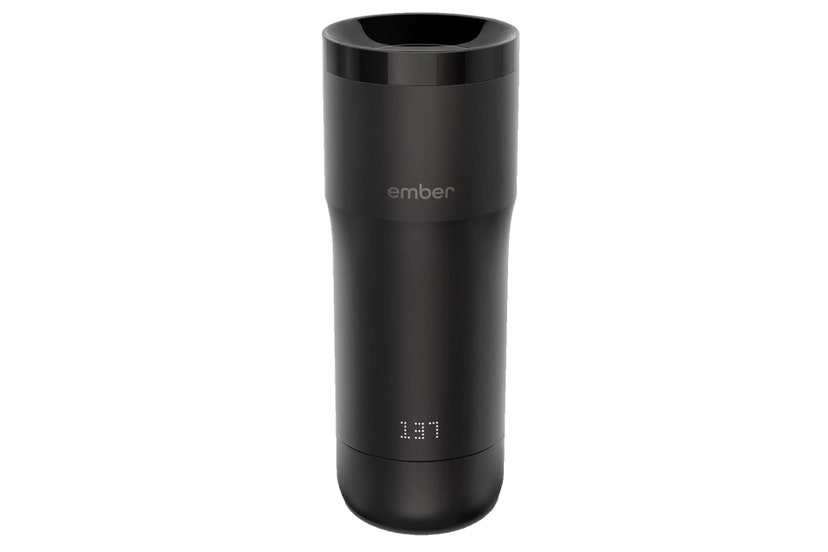 Ember
For total control of your hot beverage intake, Ember's travel mug has plenty more smarts to it than your average keep cup.
App-compatible, fill it up and you'll be able to control the temperature from your phone, anywhere between 50C and 62.5C, and it will even alert you when your coffee hits your preferred drinking temperature.
It's the perfect bit of kit to leave the house with before your morning commute to savour every moment of your java, rather than guzzle it before its colder than cold brew. amazon.co.uk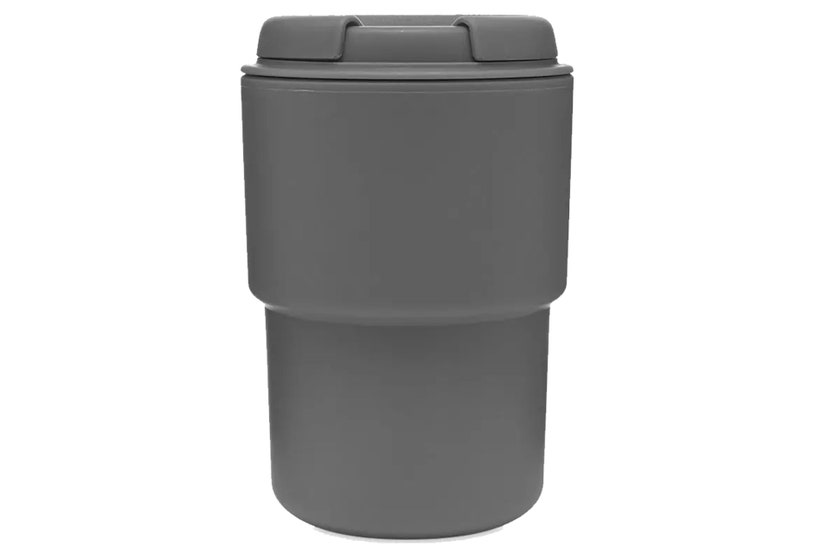 Rivers
The minimal designs from Japanese drinkware label Rivers are all about no-fuss function.
Featuring double-walled insulation, even the hottest of Americanos won't require a paper sleeve to hold it, while its size is perfect for all hot drinks and its shape is ergonomic and easy to handle.
Paired with the label's micro coffee dripper, you'll have an entire on-the-go set that looks the business. endclothing.com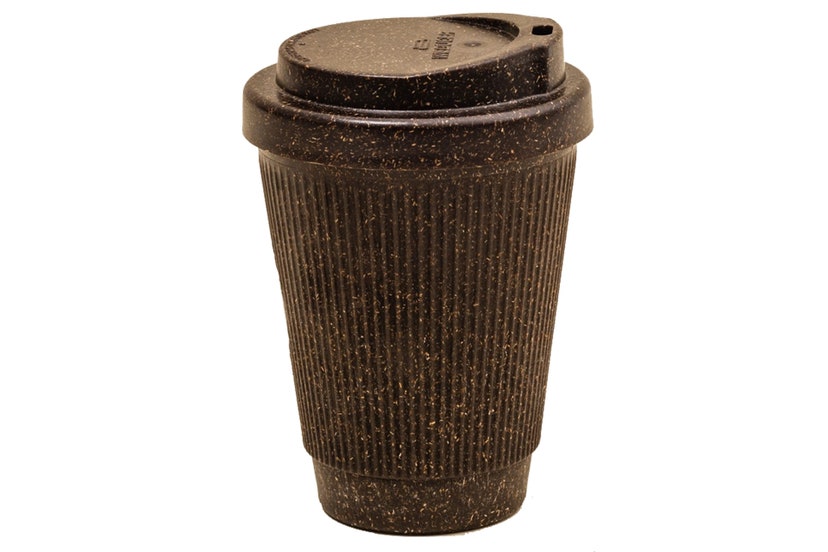 Kaffeeform
Berlin start-up Kaffeeform's use of old coffee grounds to create reusable cups has won its fair share of accolades for innovation.
The brainchild of German designer Julian Lechner, its cups are made from the used coffee grounds of Berlin cafes, bound by natural glues and wood particles that form together for a liquid that's then injection-moulded to create cups.
Among the brand's aesthetically on-point product offering are espresso cups and saucers, cappuccino mugs and a reusable takeaway vessel that'll make you the envy of your coffee shop queue. kaffeeform.com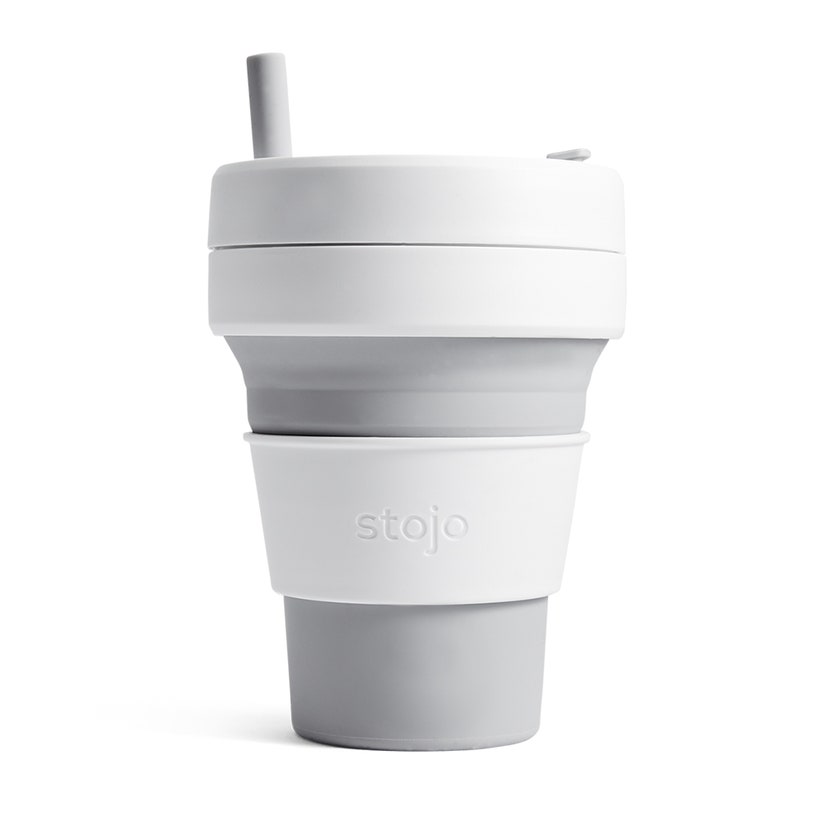 Stojo
A few years ago while on a coffee break, three busy New York dads began talking about the disposable cups they were drinking their coffee from. Aware of how they were contributing directly to the staggering 58 billion cups disposed annually in America, they decided to do something about it. Enter the Stojo Pocket Cup, ultra-portable, leak-proof and yes, collapsible. The cups are dishwasher safe and come in a wide variety of colours made from FDA-grade polypropylene plastic and LFGB-certified silicone rubber. The perfect choice for those who are always on the move. stojo.co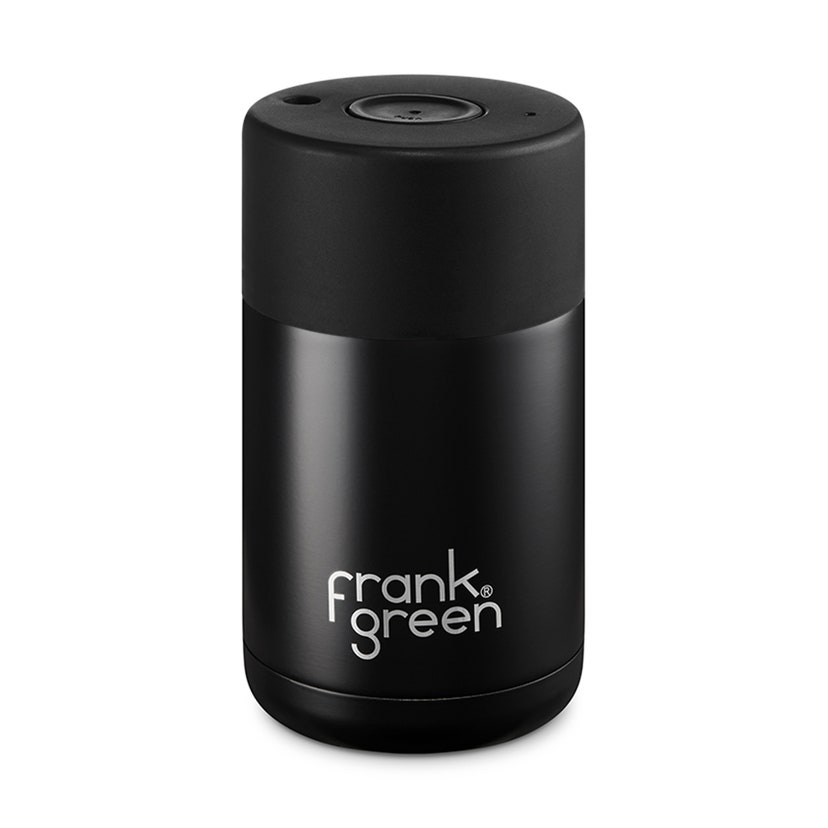 Frank Green
Passionate about creating something well-designed, stylish and super convenient, Frank Green began in 2013 in Australia and has since grown into a much-loved reusable cup and bottle brand that is rapidly expanding around the world.
Their cups are curved to fit comfortably in your hand, stain and odour resistant, feature a spill-resistant lid and are even recyclable at the end of their life. frankgreen.com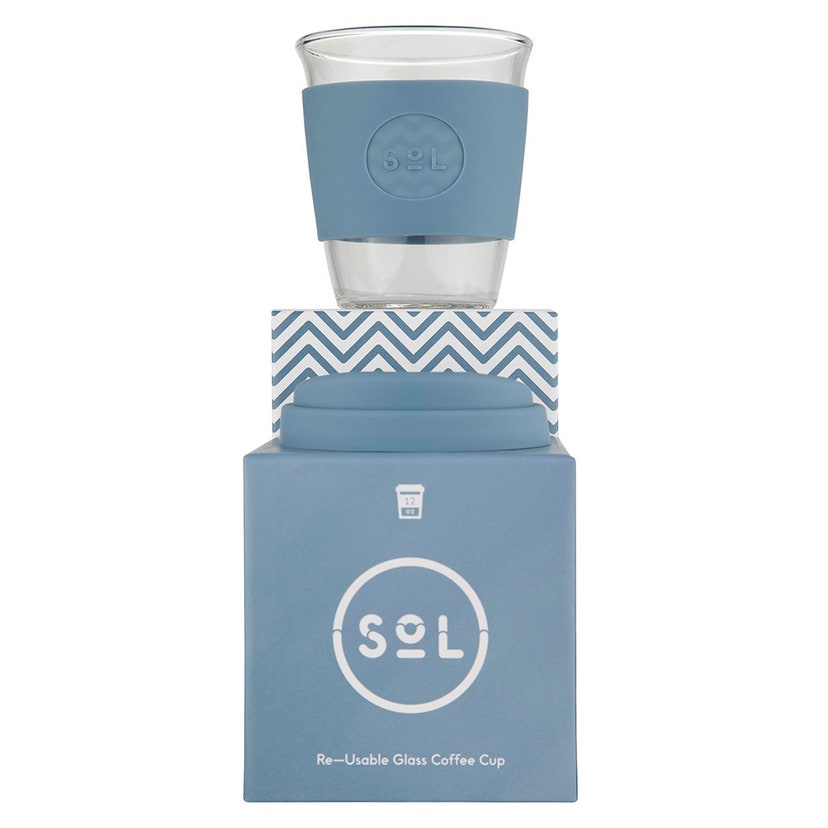 Sol
Sol's infinitely reusable coffee cups are made from extremely durable handblown glass that contains a high percentage of borosilicate, making them strong, lightweight and 100 per cent chemical free – think sturdy enough to be chucked in your bag, not sturdy enough to be thrown at a wall.
Plus, as glass is far less permeable than plastics, the glass won't absorb residual tastes, odours or germs.
Their signature sleeves – which come in a variety of 13 colours – are food-grade quality and BPA-free, plus these cups are microwave and dishwasher-safe. Win-win. solcups.co.uk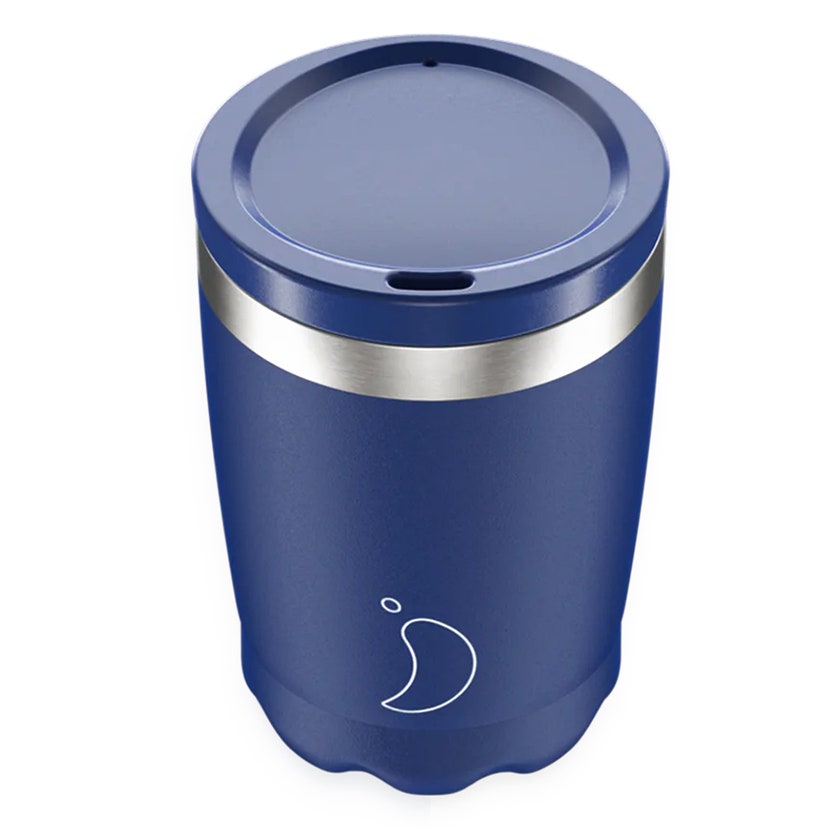 Chilly's
Founded in 2010 by James Butterfield and Tim Bouscarle, Chilly's has expanded its eco-friendly range of products to include a stylish reusable coffee cup.
Available in an array of colours and either 230ml or 340ml, the cup features the brand's advanced double-walled technology, meaning your drink stays hot without you having to worry about burning your hands.
Plus, like its reusable water bottles, they are made from durable, high-grade 304 stainless steel that preserves the flavour and freshness of your drink. chillysbottles.com