Global healthcare and insurtech provider, BIMA, has emerged the winner of the Mobile Insurance Leadership Awards at the 2021 Ghana Insurance Awards held at Kempinski Hotel in Accra.
The award recognised BIMA's commitment to building a stronger, more accessible insurance sector in Ghana, to enable all customers to access vital health and insurance services. The award also recognised BIMA for having the best business practices in the sector.
At the awards, BIMA's Head of Field Sales, Thomas Asampong, said, stated that the company is honoured to receive the award adding that their services have proven even more valuable throughout the pandemic when customers and their families have needed to stay home or may have been too scared to visit a hospital.
"Since we launched in Ghana 11 years ago, we have served over 2.4 million families. We've also provided quality medical advice, through our award-winning BIMA Doctor service. Our simple services give families peace of mind at difficult times and a financial safety net when they need it," he said.
Mr Asampong stated that As a leader in mobile delivered insurance, in two minutes, customers can register for BIMA products through a paperless process and pay from just GHC10 per month through their mobile device, to be covered in case of hospitalization, accident or loss of life and 24/7 unlimited access to a BIMA Doctor.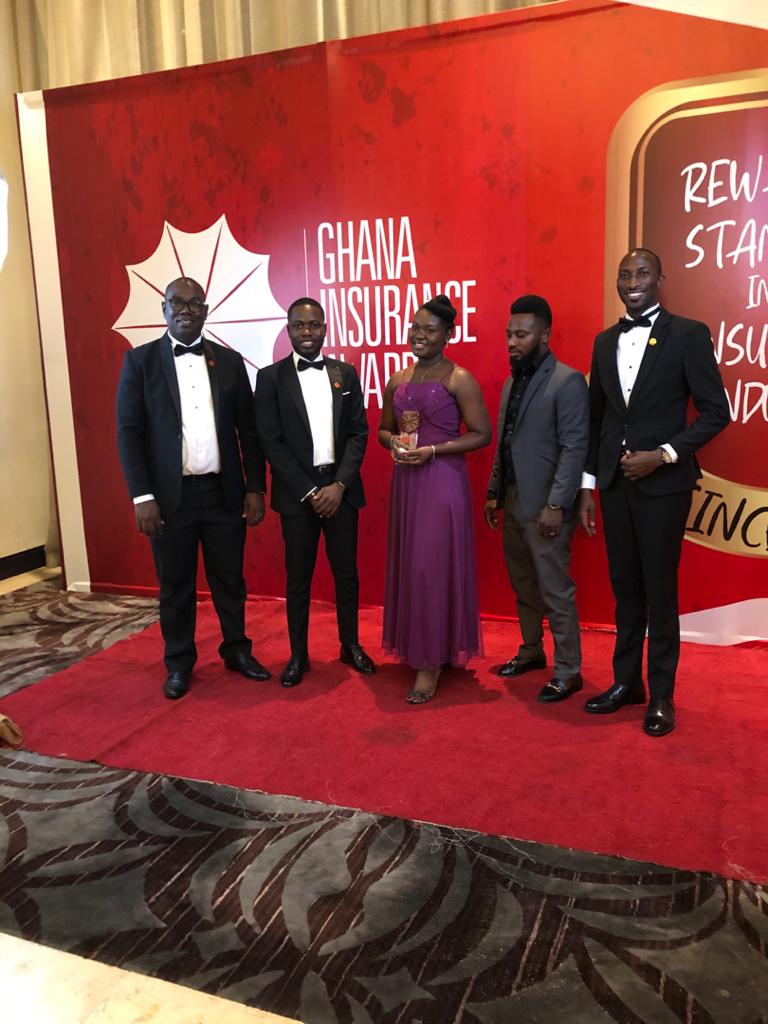 "We are committed to protecting Ghanaian Families not just with mobile insurance but also with access to telemedicine. We are also excited for the future and establishing innovative partnerships that will enable us to provide more value back to our customers," he added.
As part of BIMA's Customer centricity Agenda, BIMA in partnership with GIZ (Deutsche Gesellschaft für Internationale Zusammenarbeit) has launched ten (10) Customer Experience Centers in Chorkor, Suame, Ejisu, Madina, Tema, Cape Coast , Sunyani , Tarkwa etc to bring customer service and claims to the door step of customers.
The Ghana Insurance Awards is a yearly Awards scheme organized by Exodus Communications with the aim to educate, encourage and reward players and stakeholders in the Insurance sector who have been working hard across the country despite the Coronavirus pandemic