Mourners at the funeral of comedian Bobby Ball, 76, donned his trademark red braces to say a farewell.
Fans lined the street near Hope Church in Lytham to pay their final respects to the star, who died last month after testing positive for Covid-19.
His comedy partner Tommy Cannon was among the mourners at the service, which was private and invite-only because of coronavirus restrictions.
Oldham-born Ball and Cannon's act was a big success in the 1970s and 80s.
Bobby Ball : Red braces tribute at comedian's funeral https://t.co/JV1zZ4cuon

— BBC News England (@BBCEngland) November 17, 2020
They rose from playing working men's clubs to star at the London Palladium and at their height had their own Saturday night ITV show.
Ball's signature red braces were a centrepiece and his catchphrase "Rock on Tommy" would echo around school playgrounds at the time.
A table with a book of condolence, hand sanitiser and donation box for the Blue Skies Hospital Fund and Lowther Pavilion, was set up on the pavement where fans gathered for his funeral.
Tony Callison, who was among them, said he used to drink with Ball in local bar The Sunday Club.
He said: "I had a hard time last year where I needed help and Bobby was there for me as if he was a friend.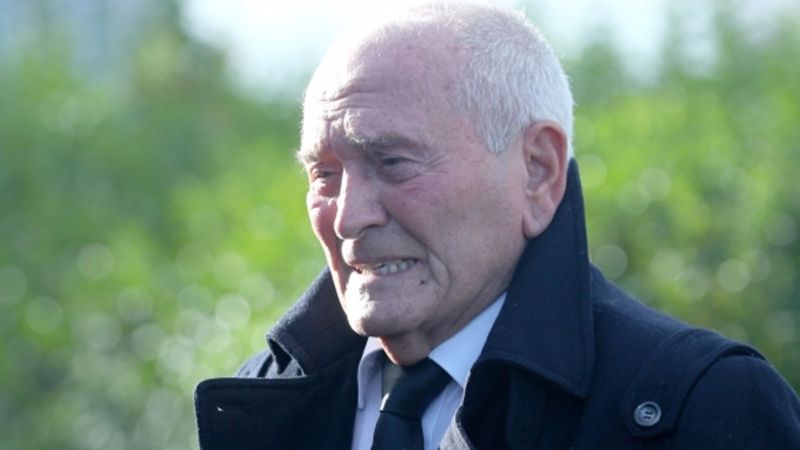 The cortege also paused at the comedy carpet in Blackpool where famous comics are immortalised on the seafront.