Fitted to a ship at the Tema fishing harbour is a 470 megawatts (MW) power plant that needs at least 30,000 tonnes of oil every month.
Or simply $9m every month for fuel to be imported into the country. The Heavy Fuel Oil the plant needs is having a heavy toll on government. If it could run on gas, the government could save millions. And – it can run on gas.
And so Ghana's thirsty Karpower powership is expected to be shipped off coast-to-coast as the gas-run plant runs from Tema to Takoradi in the Western region.
Karpower needs nearly 90mmscf/d of gas. The Sankofa field in the Offshore Cape Three Points (OCTP) can give 180m.
It is a land flowing with gas and money – an equivalent of Canaan's milk and honey.
"There is no way Karpower sitting in Tema can consume that when the gas in Takoradi is stranded," Energy Minister, John Peter Amewu, disclosed on Joy News late evening analysis show PM Express.
The over 200km journey to Sankofa will happen sooner than later, he indicated.
But it is not expected to take 40 years as Israel found out in their relocation to Canaan.
Before this is moved, the Minister had words to describe the decision to put a power plant where there is no gas when it could have been sited close to a gas-producing plant.
"I mean what motivates them to put this plant in Tema? I mean I can't understand", his hands went up in despair during the interview.
"When you know very well that Sankofa power plant will be coming you go and sign an emergency power plant agreement and you go and put the Karpower plant in Tema when there is no means of transport the gas to Tema? This is lack of planning, reckless management of the sector", his tone notched up some pace at the Kempinski hotel venue where business is discussed in whispers.
"I mean these are unconscionable", the minister's face finally crumpled into a picture of shock at every sentence.
The plan under the Mahama administration was to build a pipeline from another gas-producing plant at Atuabo in Takoradi to Tema.
It would make a 290km underground journey to supply badly needed gas to the thermal plants assembled in the Tema enclave in the Greater Accra Region.
Once it got there, the 200MW Sunon Asogli thermal power plant and 570MW Kpone power plants could switch to cheaper gas.
But the cheaper gas is not coming cheap because this pipeline would cost Ghana some $500 million in addition to the $1bn it took to build the gas plant in Takoradi.
The Mahama administration announced in September 2015, it would take 24 months to complete the gas pipeline. It is yet to be confirmed if it has been completed.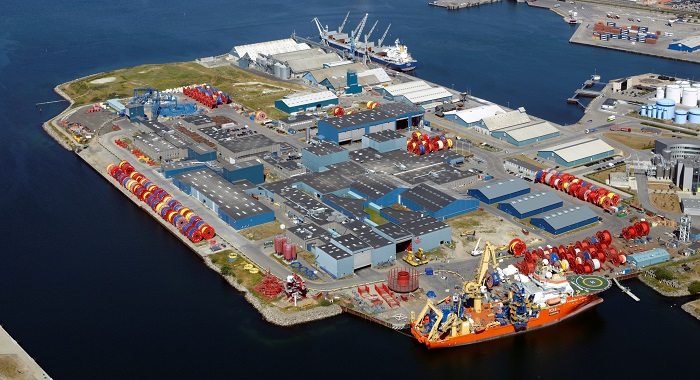 Sankofa gas and oil field
But before this is completed, Ghana Gas company has been flaring some of its natural gas since 2015.
Or put it simply, it has turned on the tap to allow the vital resource to go waste. An International Energy Statistics report by the U.S Energy Information Administration on Ghana has revealed that in 2015 alone, 4.60 billion cubic feet of Natural Gas was vented and flared by operators in the petroleum sector
The flared vital derivative of Natural Gas-Isopentane – apart from powering plants, can be used to produce fertilizer.
The Mahama administration planned to build a fertilizer producing plant at Jomoro in the Western Region to use the wasting gas.
It has remained a plan.
With no fertilizer to use the gas and no power plant in Tema to take up the extras, the Atuabo plant supplies some of its 80m mmscf of gas to the thermal plants in Takoradi.
The Sankofa gas plant is ready but like Atuabo power plant, it is looking for customers.
And now, the government has agreed that 'If the mountain will not come to Muhammad, then Muhammad must go to the mountain.'
Have your say
---
More

Business

Headlines
---