A 21-year-old student of Central University Fiadzigbe Erica Delali emerged tops in this year's Miss UNi International beauty pageant held at the GNAT hall over the weekend.
Catherine Hetcheli-Lawson, a 22-year-old student from Government Secretarial College, finished as the First Runner-up, while Forgive Adzakpa, from the University of Ghana, place third.
On the night, contestants represented the regions they hail from and treated the audience to a rich cultural display.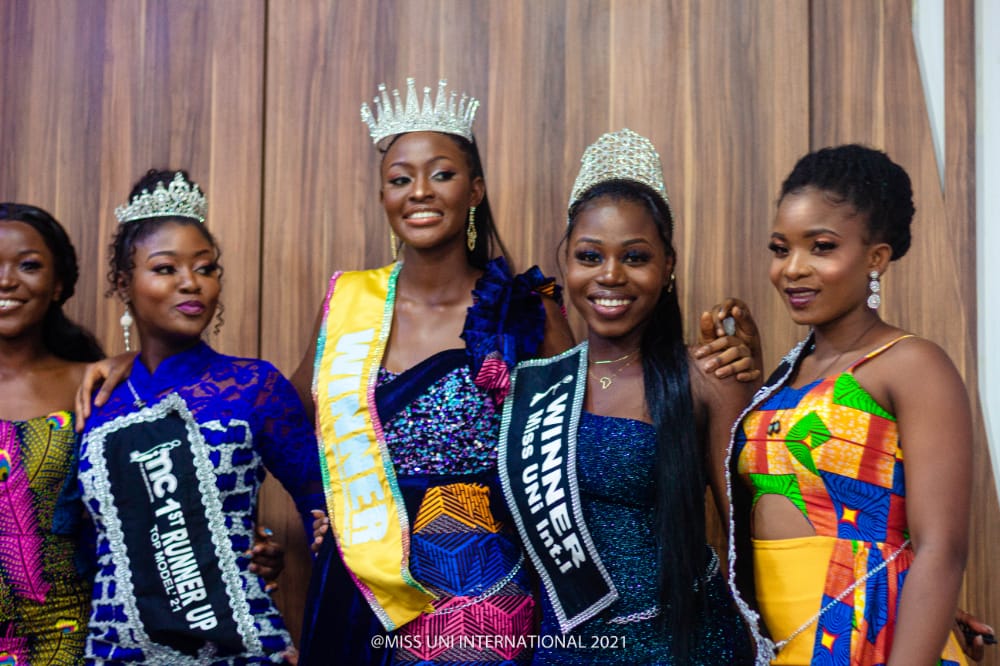 They also took the cheering audience through a project presentation on how they intend to identify and promote less patronised tourist sites in the country and make them attractive.
It event was graced by the Executive Director of the National Commission on Culture, Janet Nyame; Richardson Fio of the National Commission on Culture; Rev. Ishmael, the CEO of Carefront Travel and Tours.
CEO of MediaBillo organisers of the event, Chris Vuyani, assured the NCC of their readiness to support the queens in their quest to contribute their quota in promoting Ghana's cultural values and tourism as a whole.
The winner is expected to represent and project Ghana in August at an event in Dubai.
Miss UNi International, an inter-university beauty pageant, is aimed at driving development through tourism and culture.
It was organised under the auspices of MediaBillo in collaboration with the National Commission on Culture Ghana.