The Centre of Awareness has spent ten million Ghana cedis to improve COA FS now COA mixture.
This, the CEO of COA revealed was to address concerns raised by the Food and Drugs Authority as well as invest into the center's infrastructure.
Speaking at the unveiling ceremony of the COA mixture, Professor Samuel Ato Duncan stated that the new COA mixture has been authorised by the FDA and registered as a herbal medicine for the general well-being.
"Nana Chairman, distinguished ladies and gentlemen, these preventive measures and uplifting of COA has caused us not less than GHS10million and executed within the span of four months.
"This should tell you that we're very particular about quality of our products. So, we spent a lot of money to make sure that we produce the best."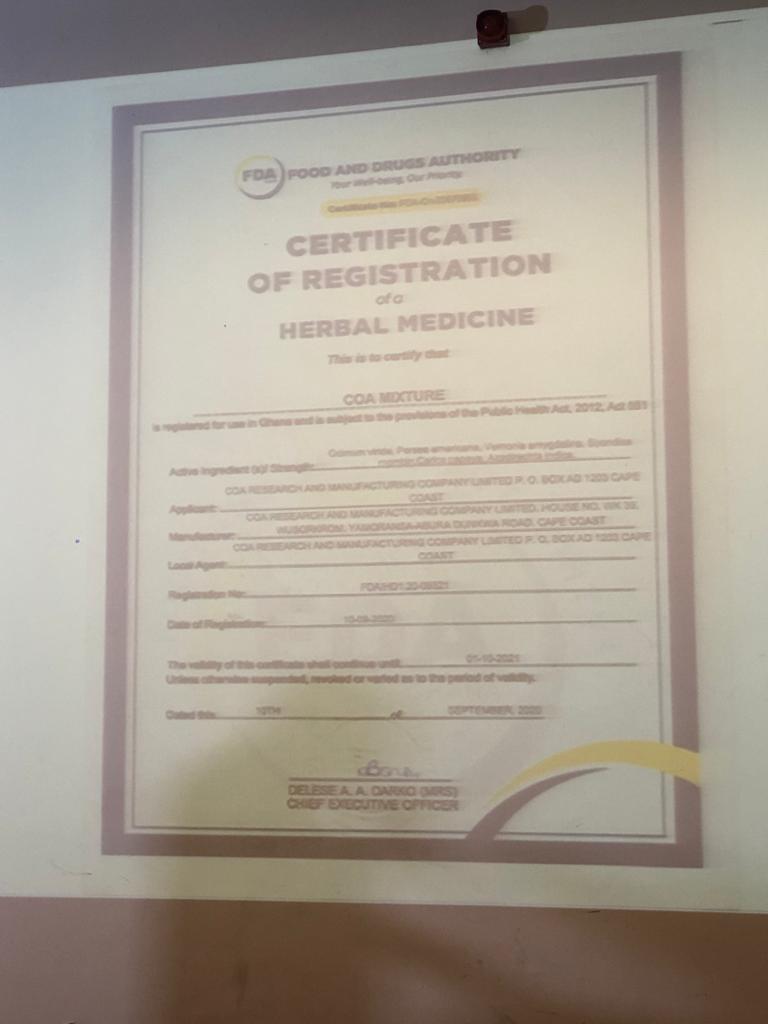 "Nana Chairman, distinguished ladies and gentlemen, on the 10th of September, 2020, the FDA gave us market authorisation to market COA FS as COA mixture since it is no more registered as a food supplement but now a herbal medicine for general well being," he disclosed in his speech.
Meanwhile, the Deputy Minister for Health, Gifty Mensah, said government is committed to supporting the herbal medicine industry for employment and wealth creation.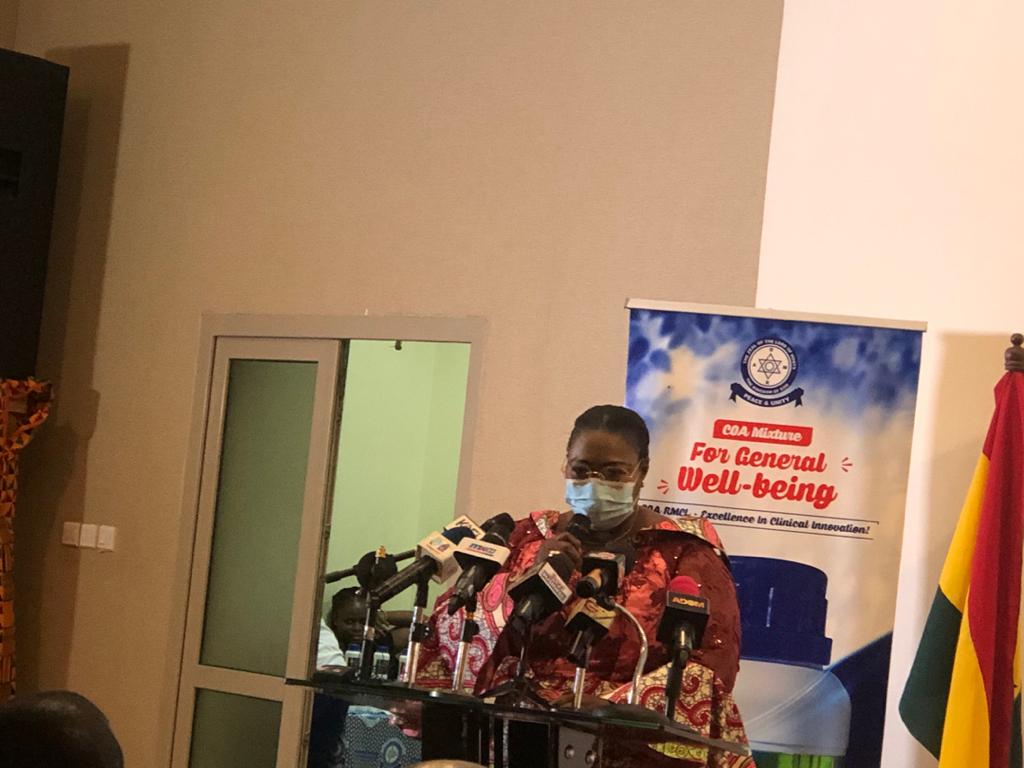 "I wish to assure you of government's commitment in nurturing local businesses to be able to compete globally, this is just the beginning for you. Do not rest on your arm, strive for excellence, learn from your peers in other jurisdictions and get to the top."
"The herbal medicine industry is an untapped sector, it has prospered not only for health care delivery but also for employment and wealth creation," she assured.