The Chief of Yunyoo in the North East Region says he is unsatisfied with how the Ghana Health Service (GHS) is responding to the outbreak of scabies disease in the district.
According to the chief, Yunyoorana Yamiya Tooka Dawuda ll, authorities has since the outbreak failed to provide support to help local staff to deal adequately with the disease.
He said but for the timely interventions of native individual philanthropists and groups, the district would have witnessed mass infection of the disease.
The chief also bemoaned the persistent lack of development and progress in the area and called on the government to step up efforts to establish a district hospital to cater for the health and well-being of the people.
Yunyoorana Yamiya Tooka Dawuda ll was speaking at his palace where members of the Yunyoo NDC professional forum had presented 1,000 packs of the benzyl Benzoate drug to the district health staff to help fight the skin infection.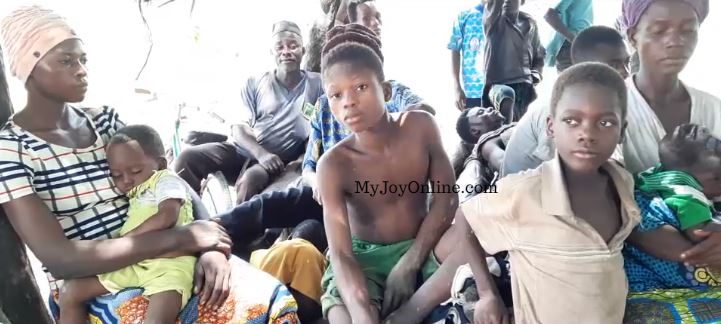 The donation by the NDC group came after it emerged the GHS are yet to provide treatment for some 2,000 victims of the outbreak in 20 communities.
Affected communities includes Nasuan, Bunbongo, Kunfori, Salimba, Suanvunsi, Temma, Kinkango, Nangbal, Tuna, Sangbal and many others.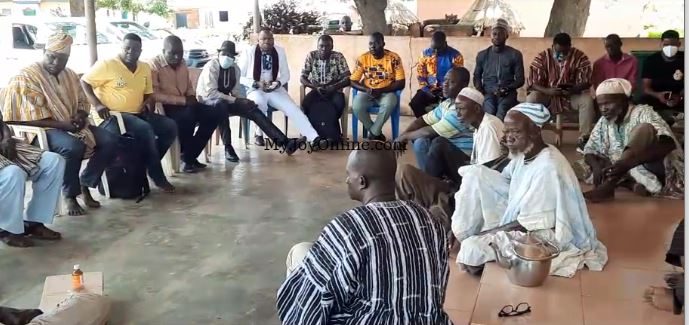 Receiving the drugs, the District Health Director, Yakubu Abdul Rahman, encouraged patients to visit any health posts near them for treatment, praising the potency of the benzyl Benzoate lotion.
He also revealed that the health service will embark on screening exercises in schools as part of their responses to the outbreak.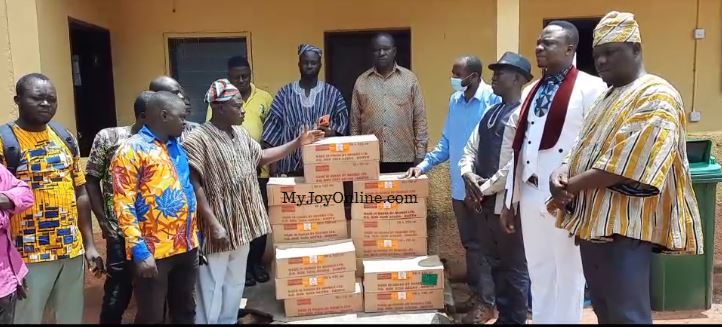 The North East Regional chairman of the party who officiated the donation was accompanied by several constituency executives, including Alhassan Sulemana, who on behalf of the NDC professional forum, called on the state to provide basic infrastructure and improve public services in the constituency.