Construction of the National Cathedral has received a boost with a ¢50,000 contribution from the National Chief Imam, Sheikh Osman Nuhu Sharubutu.
He is hopeful, the money will aid the speedy construction of the national edifice, which is also expected to serve as a tourist site to earn revenue for the construction.
The Chairman of the Board of Trustees of the National Cathedral, Apostle Opoku Onyinah, was excited about the rare move by the Chief Imam.
He urged everyone, especially people of different religious faiths, to emulate the gesture.
"We are overwhelmed and lost for words. This is a big gesture, and we appreciate it. I think many people, including Christians and Muslims, will follow what the Chief Imam has done," he said.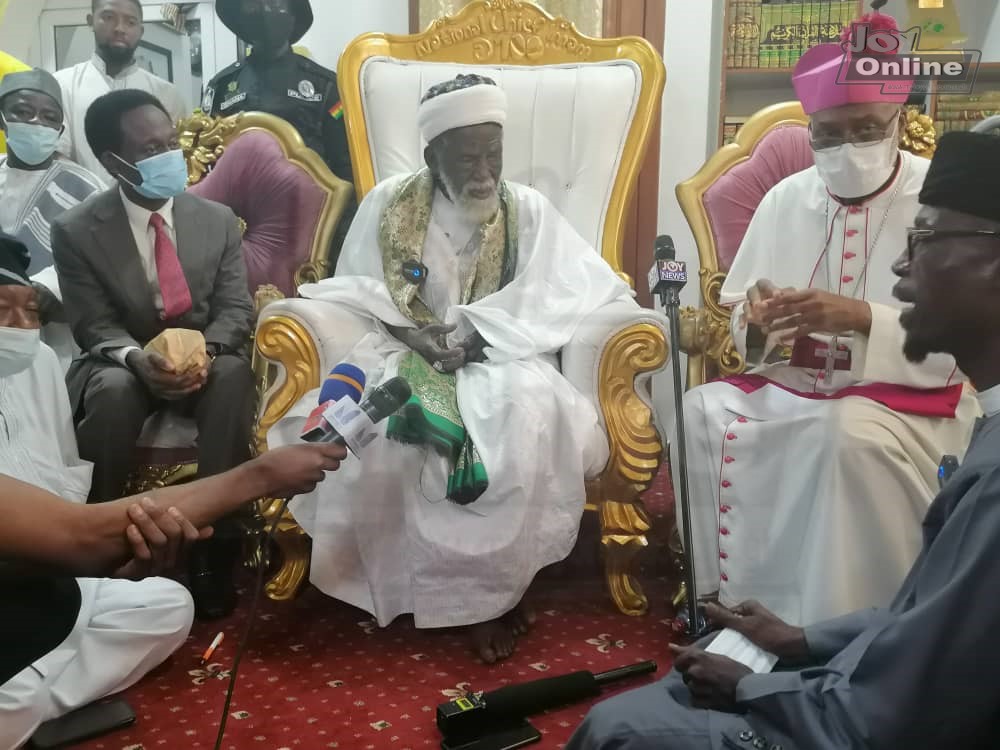 The board chair added, "This is a big gesture, and we appreciate it. I think many people, including Christians and Muslims, will follow what he has done so that the world we know we are not using our diversity to fight one another but exhibit love to one another.''
Responding to criticism that government should not be soliciting funds for the project, Apostle Onyinah explained, "when I hear of it, I know that they do not understand it.
"The project is a mighty project that is going to demonstrate many things. It has the potential of bringing the world to Ghana because of the museum and biblical garden.
"It will bring all faiths together, but I understand those talking; however, if they do not understand something, it's better to keep quiet, make research into it, understand it before speaking, otherwise we lose out values as Christians.''
Meanwhile, the board will be launching a fundraising strategy to solicit contributions for the Cathedral, which is at the excavation level.
This will be on the 5th of September at the Oil Dome of the Royal House Chapel at Abossey Okai in the Greater Accra Region.
Regarding the monies received so far through the short code 979, Apostle Onyinah, who could not give the exact amount in the coffers, noted it will be made public on the day of launch.
He continues to urge all to give noting, "if 1million Ghanaians contribute a minimum of ¢100 monthly consistently for a year, we will be able to put up the national Cathedral without any financial difficulties at all."
DISCLAIMER: The Views, Comments, Opinions, Contributions and Statements made by Readers and Contributors on this platform do not necessarily represent the views or policy of Multimedia Group Limited.