The chiefs and residents of Yapei in the Kusawgu traditional area in the Central Gonja District of Savannah region have lauded government and its development partners for reopening the Yapei Port with the arrival of Volta Kaya Vessel.
The vessel was brought in by a company called Floating Foodstuffs carrying 530-ton bags of cement on board.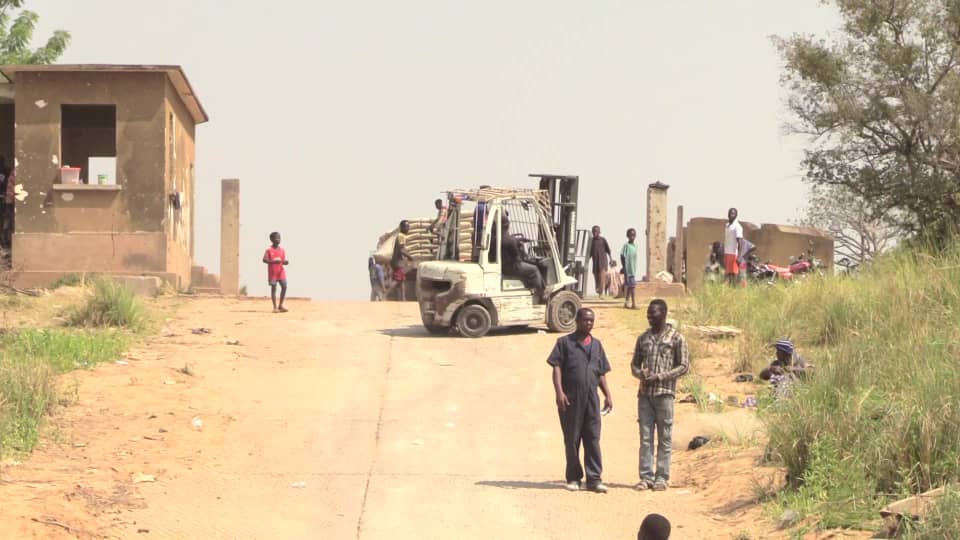 According to the Chiefs and residents, the last time a shipping vessel came to the port was in 1974.
The Chief of Yapei, Alhassan Soale III told JoyNews' Isaac Nongya through his secretary Chief Alhassan Asimiwu, that "the arrival of this ferry is good news for the people of Yapei and the region".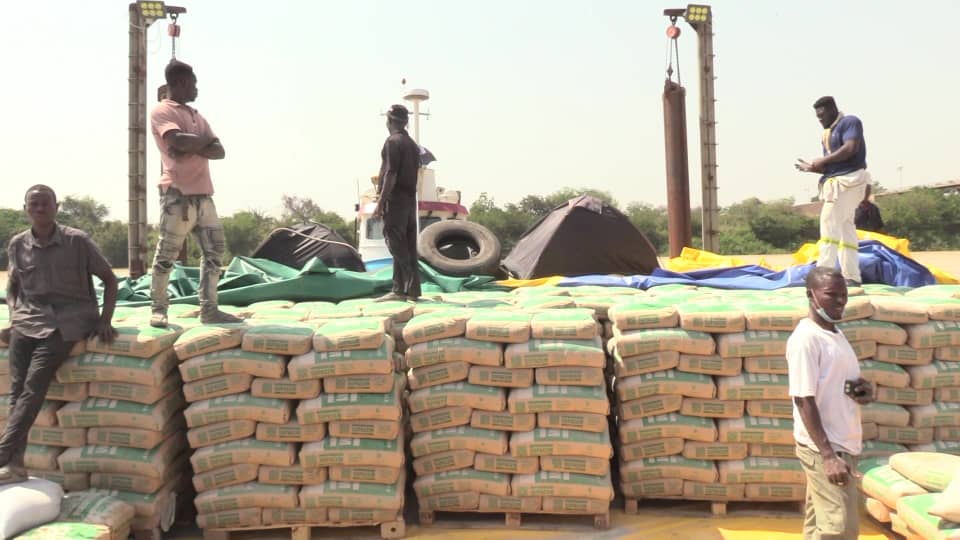 A resident, Mr. Mafux Ibrahim indicated that with regards to job creation and revamping the traditional area, "Since the arrival of the vessel, a lot of things have happened. One or two people have been engaged and they are going to improve their livelihoods. The company that's currently revamping the port is going to acquire land and put up a warehouse. They will go into the Community will rent houses, at least, it is bringing the social and economic activities back to life".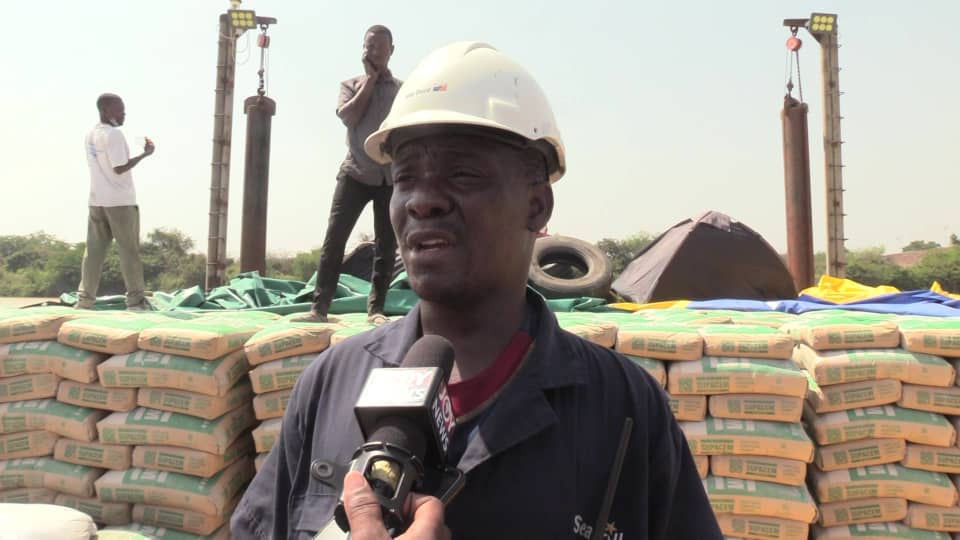 In addition, he disclosed that "15 people have been engaged. 12 Labourers to help in packing the cement that have been brought. Two forklift operators have been engaged and an elderly man has also been engaged as their liaison officer and this has created jobs for 15 People.
"This will therefore translate to 15 families and then, the entire Community would be benefiting," he expressed.
Meanwhile, one of the labourers (loading boys), Adam Mohammed on behalf of his colleagues was appreciative of "the efforts of Government and its development partners in bringing Yapei to its lost glory. The presence of the vessel will help us put food on the table for our families."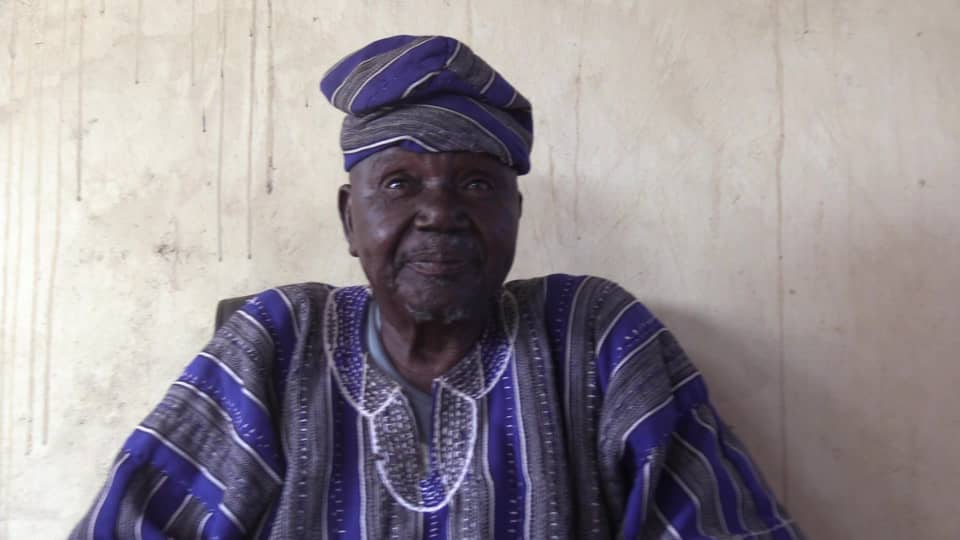 On the journey to Yapei, the navigator of the vessel, Captain Isaac Kpakpo Allotey, said, it took them three and half days to sail to reach their destination.
According to the Captain, it was because of impediments like rocks, narrow channels, fishing nets and shallow waters among others on the lake that requires government intervention.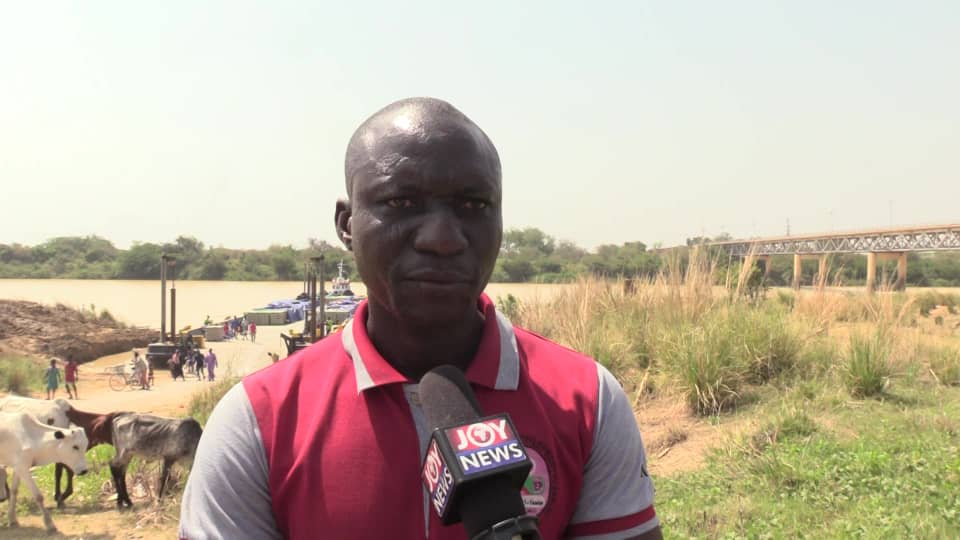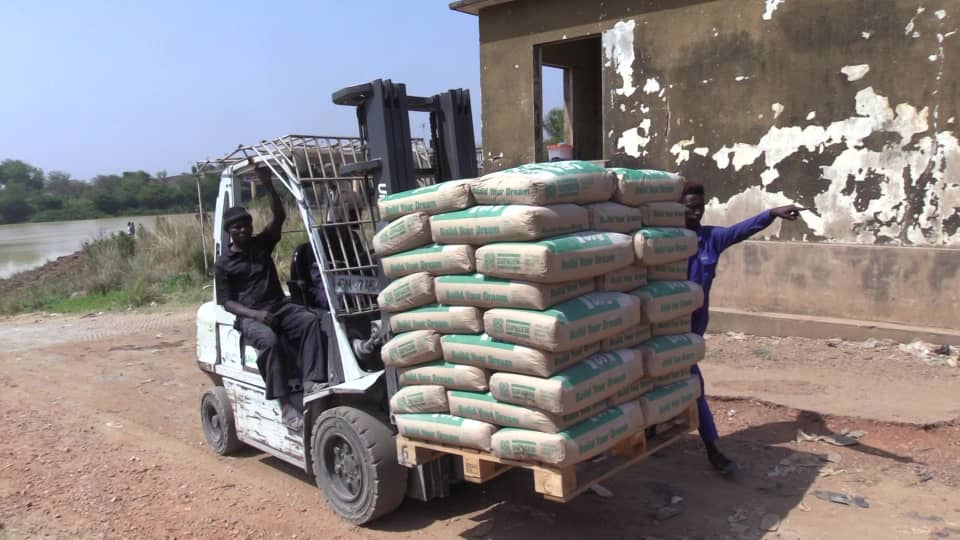 "I wish Government will have a second look at the depth of these channels in the Volta Lake especially when you are approaching the White Volta. Government should embark on serious draining or digging out the sandbanks because some blocked our way.
"We also encountered rocks and had to use our fast boat to go ahead to the bigger vessel to scan the area and see the deeper and shallow parts for us to go through the deeper routes," she stated.