College of Beauty Arts and Entrepreneurship (CBAE) a local training institution has announced its partnership deal with the London School of Business and Technology at a ceremony in Accra.
Under the partnership the two intuitions open up opportunities for students across the West African sub region to access top notch UK and European education at their convenience and also at affordable cost.
"We are aware of the prohibitive cost in obtaining international education and also the difficulty in obtaining travel assistance to further education abroad" said Rebecca Donkor Founder of the College Of Beauty Arts and Entrepreneurship.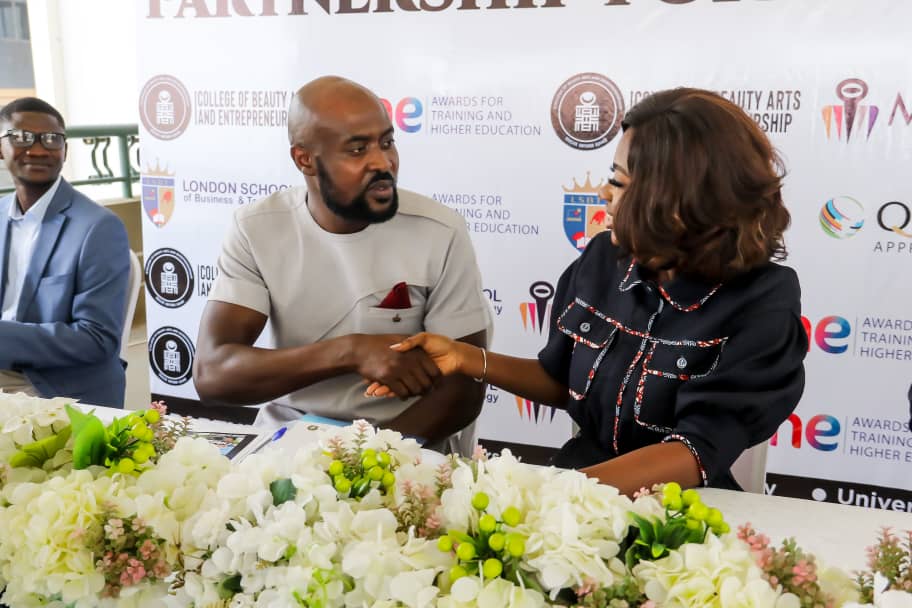 The partnership deal seeks to offer flexibility to learn from home at your preferred time you could also opt to attend tutorials at our learning centers.
College Of Beauty Arts And Entrepreneurship – CBAE formerly The Beauty Institute is a subsidiary of Makeup Ghana was set up to offer training in makeup artistry and professional development
As employer expectation has become higher with increasing demand in service delivery goes beyond just vocational skills.
In view of this College of Beauty Arts and Entrepreneurship has responded with a richer array of business and technology oriented programs designed to build requisite skills for students broadening their socio cultural awareness in order to prepare them for productive civic responsibilities.
CBAE is expanding, as has the industry, into many branches of design, to serve the creative industries broadly through its wide variety of design, fine and applied arts, and business and technology programs, based on an increasingly strong foundation of competency based training (CBT).
CBAE is approved by the Ghana Education service and Accredited by Commission of TVET.