Young players of a colts club at Twedie in the Ashanti region have been involved in an accident.
The 17 players sustained various degrees of injury, with one on admission at the Komfo Anokye Teaching Hospital.
The accident involved an 'Aboboyaa' tricycle at Bebu in the Atwima Kwanwoma District of the Ashanti Region.
The Manso Soccer Babies were travelling in the tricycle from Brofoyeduru to Bebu to play Atwima Royals when the accident occurred.
The 'Aboboyaa' involuntarily reversed into a gutter. 
Atwima Kwanwoma District Chairman for the Juvenile League, Kwame Dankwah, is worried about the development.
"…there was a funeral on the original venue for the match. The driver dropped the players at Brofoyeduru, where they decided to walk. On their way, they got a lift from the 'Aboboyaa' driver.
"They had to ascend a hill but because they were many in it, the tricycle reversed into a gutter. "
Sixteen of the boys have been treated and discharged.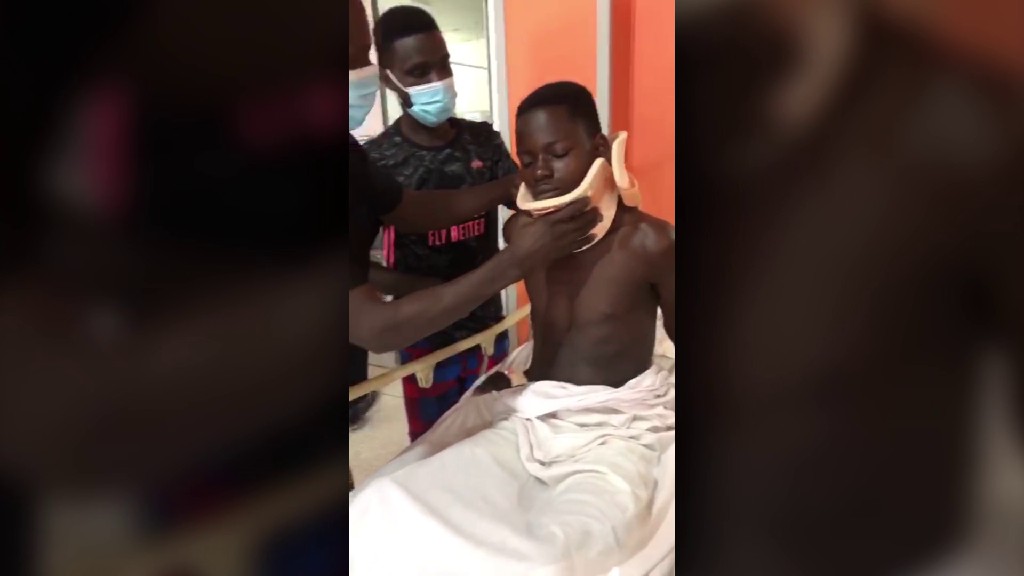 Gordon Kofi Atta, 14, is still on admission being treated for severe neck and chest injuries at the Komfo Anokye Teaching Hospital.
His worried mother, Charity Dapaah, says despite the accident, she cannot stop her child from playing football.
"Doctors say the accident affected his chest and neck, so he is in POP. He vomits blood when he coughs, so he is getting treated. He can talk now. My child loves football and wants to make a career from it. I can't stop him."
Most of the pitches for colts matches are sited by the roadside. There are calls on authorities to fence the pitches to prevent possible accidents.
"Bebu is a centre for the juvenile league here, but all the pitches are by the roadside, which is very dangerous. Often the balls get onto the street, which is very dangerous.
A player can be knocked down; as a result, so we want the authorities to come to our aid, build a fence wall to prevent any possible incident," organizer of the district juvenile league, Bernard Oduro, explained.