Unavailability of data on start-ups and innovation hubs across the country is said to be a major challenge in policy formulation, investment and solutions that address their needs.    
According to Director for Research and Policy at Ghana Hubs Network, Yaw Adu-Gyamfi, the situation has created the need to fashion a database system using talent from within.
Speaking to Joy Business in Tema at the Accra Zone of Hackathon 2022, he said "two years ago, the board of the Ghana Hubs Network had series of engagement and strategy to come out with programmes that will help support start-ups and innovation hubs across the country".
"It was to help make informed decisions around programming and more importantly to be able to engage all stakeholders in the area of policy. Unfortunately, this data doesn't exist," he lamented.
Start-ups and innovation hubs play important role in the country's economy through creation of jobs, but data in this space is however said to be fragmented.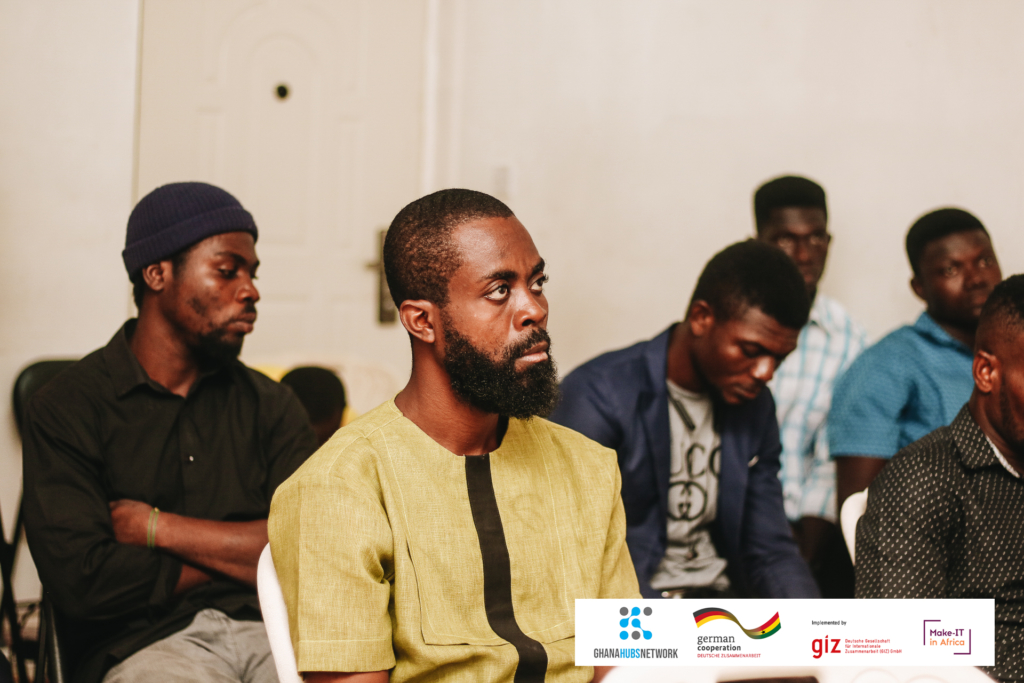 "This is because the data was spread across the 16 regions and also organise programmes that are fed into the Start-up Act that was supposed to help our start-ups and small businesses across the country," Mr. Adu-Gyamfi said.
The Network has identified that having a well-structured database could draw the interest of other actors in the ecosystem including artificial intelligence companies.
The Accra Zone of Hackathon 2022 had developers from Oti, Eastern, Volta and Greater Accra regions made up of technical people with both front and back-end skills to help build the solution from scratch.
After over four hours of brain racking, bringing their skills to bear and grilled by judges, Smart Network emerged winners of the two groups which were tasked to create a database system.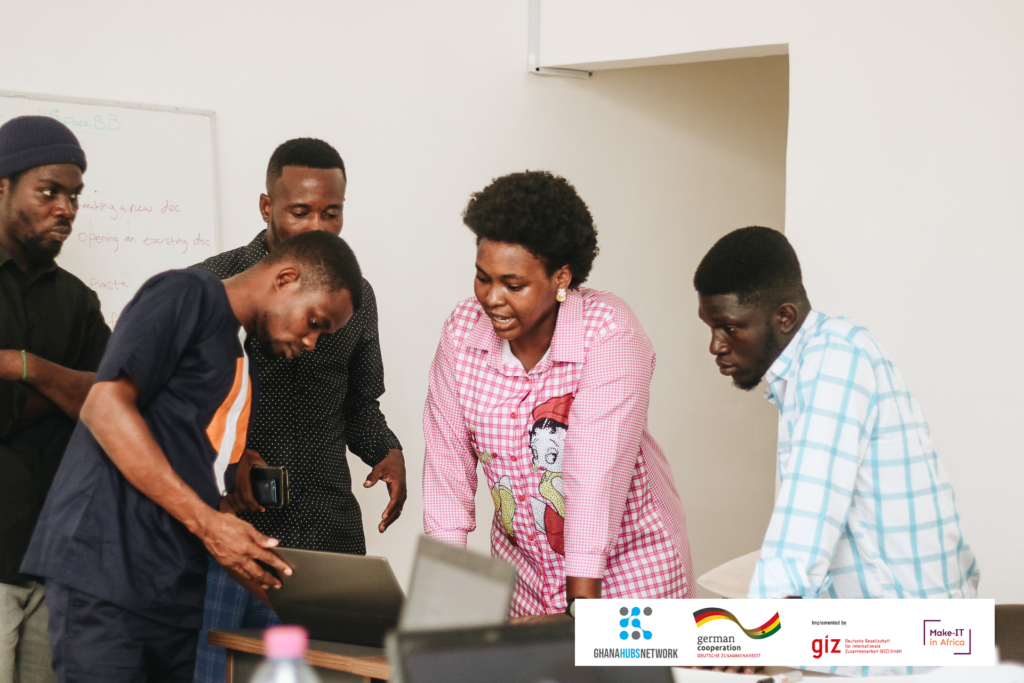 Joshua Odoi, a member of Smart Network was elated to have helped build a prototype of the tool for the database management.
"The process has been enlightening, having gotten the opportunity to understand the challenges of the various stakeholders"
"Considering the skillset and experience we have on board, this team has what it takes to build industry-leading software to win the ultimate prize at the national level," he added.
Another member of the team, Nana Yaa Chinwe Emmanuel had her face lit up considering what her team achieved within the limited time frame and shared that this has uplifted her spirit to work harder.
Managing Director of Node Eight, Courage Komla Asase ,who served as a judge on the technical robustness and relevance of the event is expecting the overall winner to build a robust system for the network.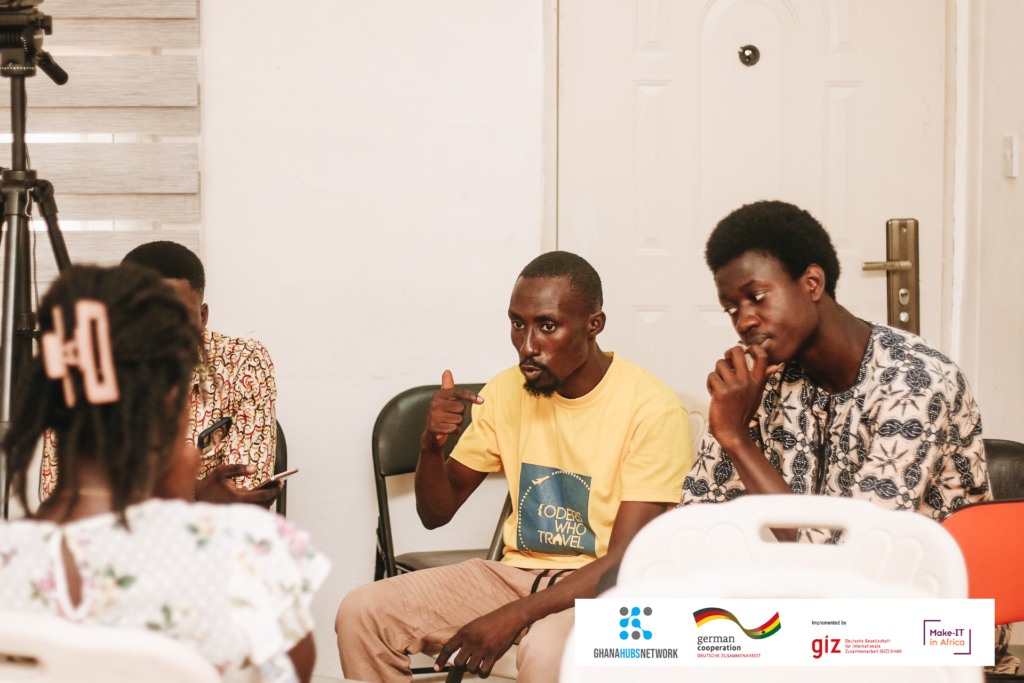 "Ghana Hubs Network could have contracted a third party to build this platform for them but a hackathon gives the opportunity to look at other people whose ideas are relevant in the ecosystem," he said.
He was very impressed with the organisation and the competitive nature of the event.
A member of the GIZ Make-IT in Africa team, Rosina Naab assured of her outfit's continuous support to such events aimed at creating solutions.
"We're supporting Ghana Hubs Network in the Digitalisation and Hubs Capacity Strengthening through financial and technical means. We're basically supporting the implementation and rollout that will help the entrepreneurial ecosystem," she explained.
She was equally impressed with both the organisers and participants with the level of commitment and presentation of the final work.
Rosina Naab was quite particular about two female participants and is expecting to see more female participation in subsequent competitions.
German Federal Ministry of Economic Corporation and Development revealed in its 2022 plan to support scheme for innovation hubs and start-ups in Ghana which is to be implemented by German Corporation for International Cooperation(GIZ).
The support scheme; Digitalization and Hubs Capacity Strengthening Programme centres on database development, hubs capacity building and talent exchange.
Programmes Manager for Ghana Hubs Network-GIZ Capacity Strengthening Programme, Simon Asare indicated the developers are to build a system focusing on security, deploying infrastructure to withstand the load of data being received as well as user interface and user experience.
Ghana Hubs Network believes start-ups and innovation hubs could play important role in the African Continental Free Trade Area (AfCFTA) in future.
DISCLAIMER: The Views, Comments, Opinions, Contributions and Statements made by Readers and Contributors on this platform do not necessarily represent the views or policy of Multimedia Group Limited.