Ghana generates around 1 million tonnes of plastic waste each year, but according to a UNDP report, only 5% end up recycled, others end up in landfill sites, drains, and water bodies deepening our climate woes.
As part of efforts to encourage the production of ecofriendly products in Ghana, Non-Governmental Organisations Tropenbos Ghana and A Rocha Ghana have launched a project to help finance Green business startups, they call it 'Mobilizing More For Climate'(MoMo4c).
This comes after both NGO's realised there is an over-reliance on cocoa; also, the adverse dwindling of land resources is a challenge in some landscapes; thus no land to develop and improve the livelihoods of people in the Sefwi-Wiaso, Juabeso and Bia landscape. Unfortunately, large areas of the forest have already lost a significant share of their ecological value.
Project Coordinator of Tropenbos Ghana, Evans Mensah, say their goal is to tackle the impact of climate change at a landscape level by funding eco-friendly innovation.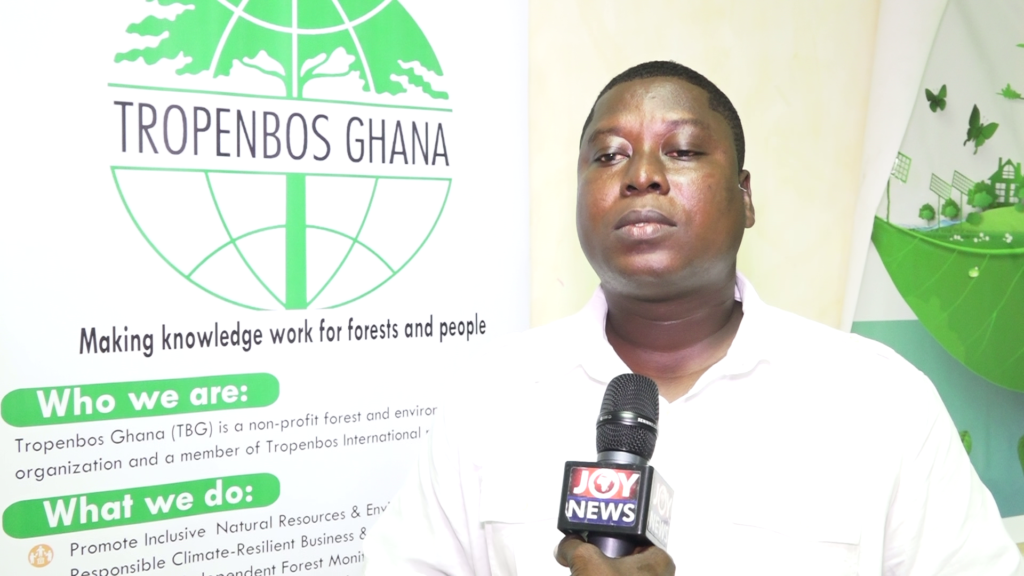 He stated, "The program aims to bring together entrepreneurs, corporate entities, policymakers, investors and the civil society organisations to make green business propositions.
"These should tackle the impacts and causes of climate change at a landscape level in developing countries, contribute to climate resilience and gender-inclusive, sustainable development in the landscapes where they are proposed and attract investments to implement these initiatives."
The MoMo4C project advocates a climate-smart business idea on achieving climate change resilience, reducing cocoa-related deforestation, enhancing crop and income diversification, and value addition in sustainable production.
The Deputy-National Director, Daryl Bonsu, said, "The initiative looks to build change resilience and achieve landscape restoration by reducing firewood and charcoal production-related deforestation and improve access to renewable biomass energy."