Power theft by some customers is one of the major factors hampering the operations of the Electricity Company of Ghana (ECG).
Although the company does find these culprits throughout the year, more strategies are being devised to uncover such illegalities.
Management introduced a monthly campaign against power theft, with the maiden one in October to help reduce commercial losses and improve revenue collection.
Following the second exercise in November, districts including Prampram and Ashaiman in the Tema region are beginning to make gains.
Speaking to Joy News, District Engineer for Prampram, Eric Adjetey Mensah, who doubles as Acting Manager, described the monthly exercise as a much-needed one.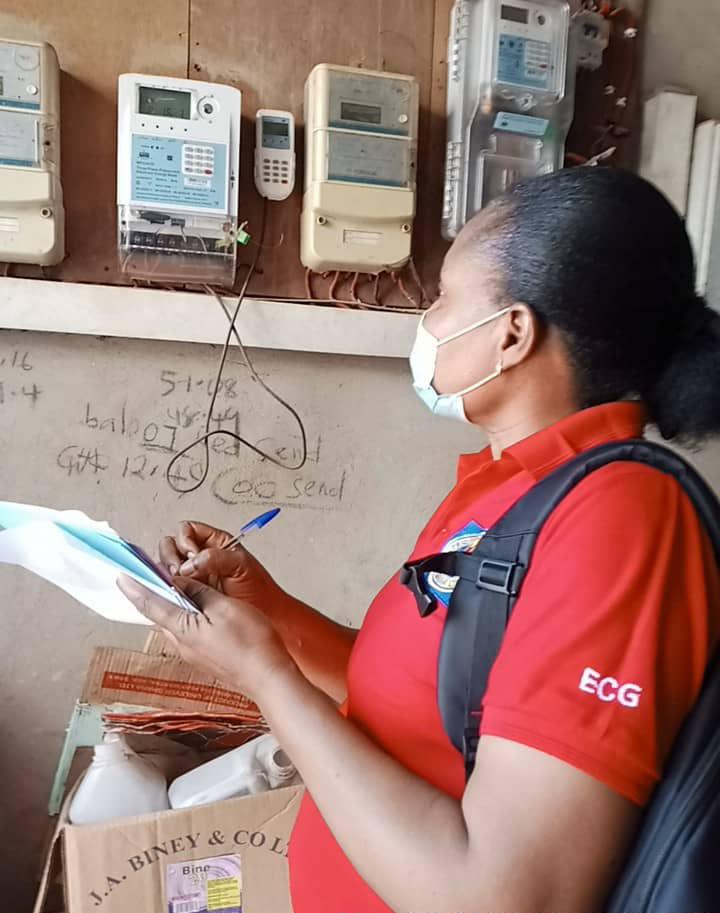 "We have a monitoring team that has to monitor metres twice in a year, but with the size of the district, it is difficult to cover all. The monthly exercise will, however, make a big difference," he said.
The Prampram district, which stretches from Kpone to Sege, has about 50,000 customers.
Per the new directive, management members in the company's operational areas are supposed to be part of the exercise to increase numbers on the field, leaving a skeleton staff behind to take care of customers.
"I can tell you that we are gradually uncovering some theft which is part of our commercial losses," Ing. Adjetey Mensah indicated.
Of the 54 residential customers visited, 10 were said to have connected power illegally, as the Revenue Protection team has taken them on.
"Customers must desist from illegalities. When you pay for power use, then ECG can run effectively. However, our district budget for 2022 is about GH¢20 million, and where will government get the money if people are not paying for the power?" he quizzed.
In the Tema region, the Prampram district is one of the areas where individuals are believed to be deliberately destroying transformers.
Between 24th September and 29th November this year, nine transformers, including three private ones, were destroyed in the district leading to power outages.
For the Ashaiman district, the monthly exercise has been without many hitches.
Ashaiman District Engineer, Ato Buaful, said three residents had connected power illegally per last month's exercise as the company has done the needful.
"The unfortunate aspect of illegal connection is that your house could go down in flames. Pay your bills, if any. We're there to serve customers," he assured
Unlike previously, where ECG staff were attacked, customers in both Prampram and Ashaiman districts have generally been cooperative, except for a few homes which could not be accessed due to locked doors and gates.
DISCLAIMER: The Views, Comments, Opinions, Contributions and Statements made by Readers and Contributors on this platform do not necessarily represent the views or policy of Multimedia Group Limited.