Scores of patrons who thronged the Ecobank JoyNews Habitat Fair mini clinic at the Achimota Mall over the weekend, have expressed immense satisfaction with the organiser, Multimedia Ghana Limited, for making their dreams of owning houses a reality.
The event which was the first of three mini clinics before the main event in October 2021 drew several thousands of patrons from afar and near to the Achimota Retail Center where various real estate developers and those in the housing value chain exhibited their offerings (products and services).
For many of them, the clinic afforded them the opportunity to take the first step towards owning their dream homes.
According to Godwin Aboagye who came all the way from Dansoman in Accra, he described the mini clinic as one of the most outstanding events he has ever attended since he obtained all the information he needed to acquire his dream home.
'Let me commend Multimedia Ghana for doing its best in helping to address the rising housing deficit. Rent is a big issue in Accra in particular, so any moves to help solve part of the problem is highly welcome", he explained.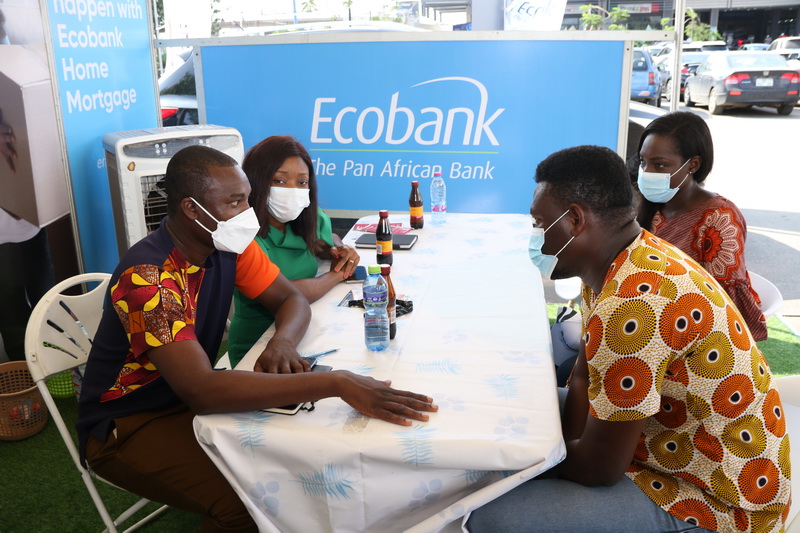 "I'm very impressed because we always talk about the housing sector having a deficit of over two million units. So a programme like this is very essential to be able to bring industry players in the sector to discuss how we can bring down the housing deficit, so I'm very impressed with this programme that has taken place", David Asamoah who resides in Awoshie in Greater Accra stated.
"I'm looking for affordable land or houses and how the prices are and see the terms and conditions of payment. At least somebody that I'm starting life afresh, I can own a land or a house and also pay in a way that it will not be that difficult for me. At the end, I'll know that I own my own house" Godfred Amegbor from Achimota intimated.
"So far so good, I'm expecting that at the end of the fair, I'll get an affordable package that can help me to own my own house", he added.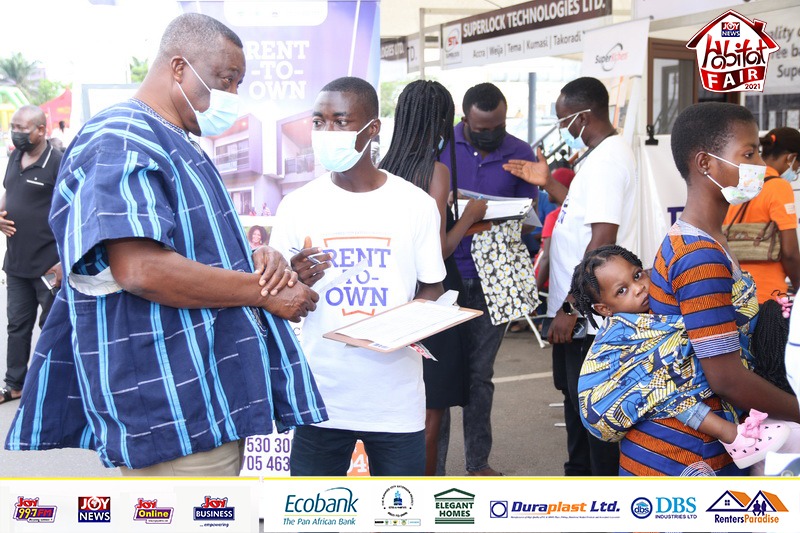 Ecobank Ghana promises to deepen mortgage financing in Ghana
Headline sponsor, Ecobank Ghana is promising to use the Ecobank Joy News Habitat Fair to enhance mortgage financing in the country, whilst the partner real estate developers provide homes with ease to probable house owners.
The Pan-African Bank has re-emphasised its mission of playing a leading role in the country's mortgage financing space to connect many prospective house owners, some who are unbanked to become landlords and landladies.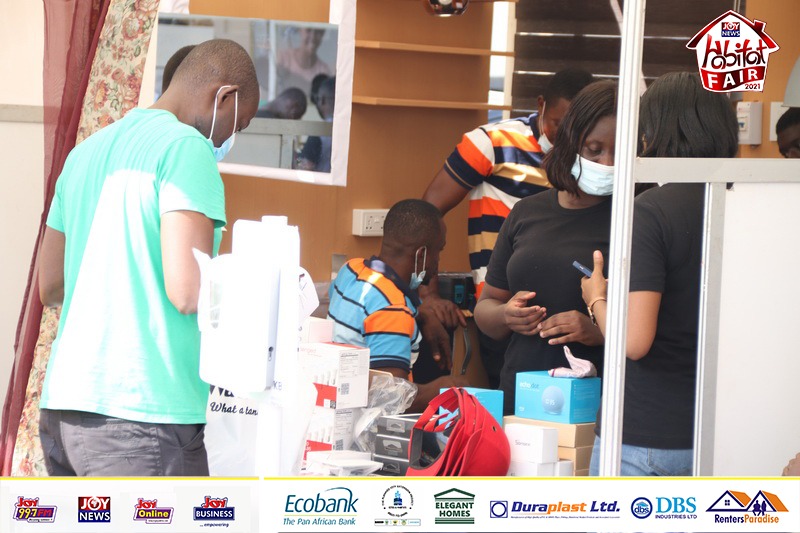 The event will give key stakeholders and companies in the construction and artisanal industry the enviable platform to share their exciting ideas and offer attractive discounts on their products and services.
This year's fair is under the theme: "Home ownership – to build or to buy".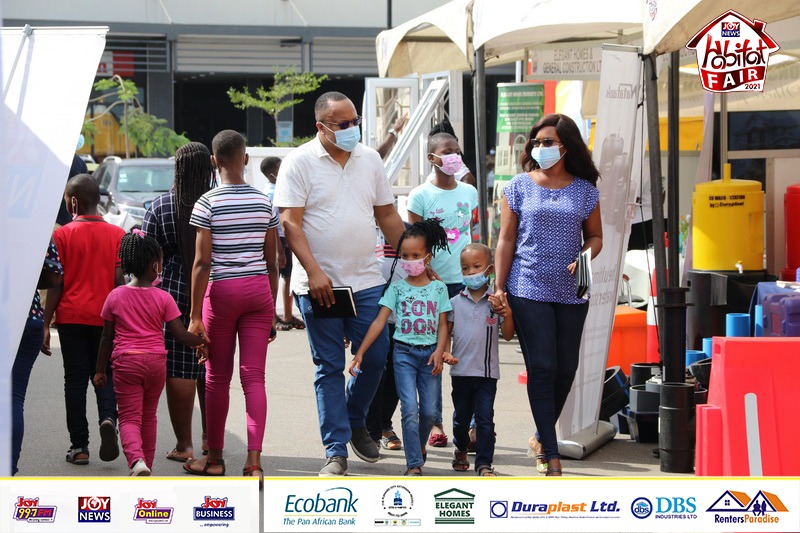 Objective of the Clinic
The clinics would provide opportunities to many potential property owners to become abreast of the processes leading to acquiring their houses.
Many stakeholders in the industry will share and educate the prospective home owners on what to do to secure their houses with ease.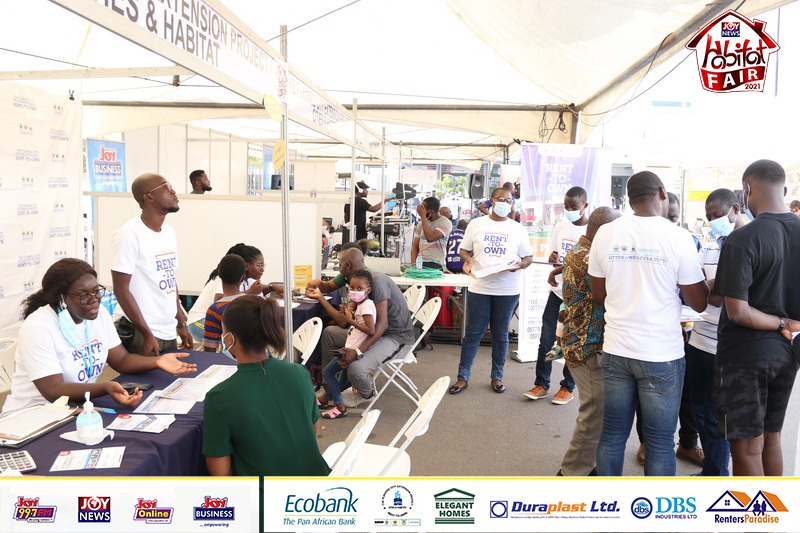 From land acquisition, sale, starting to build, using the right materials, completing the building to paintings and fitting all that is needed, the Habitat will be a one-stop-shop for all your housing needs.
More importantly, acquiring funds to make your dream of owning a home will be given much priority as the headline sponsor, Ecobank, will always be there to assist you in acquiring mortgage financing to facilitate your aspirations of owning a property.
The supporting sponsors are Elegant Homes and General Construction Limited, DBS Industries Limited, Sam Renters Paradise and Duraplast Limited will also be there to provide the necessary information to you to own a property today.