The Ejura Traditional Council in the Ashanti Region has chosen to focus on unity and peaceful coexistence to climax this year's celebration of the Yam Festival. 
The Festival called 'Sekyirene' is celebrated annually by the chiefs and people to thank the ancestors of the land and the traditional stool for providing the people with a bumper harvest of fresh yams in the year just gone by. 
But considering the recent events in the Ejura town, the traditional council has decided to use the celebration to call for peace and unity among community members.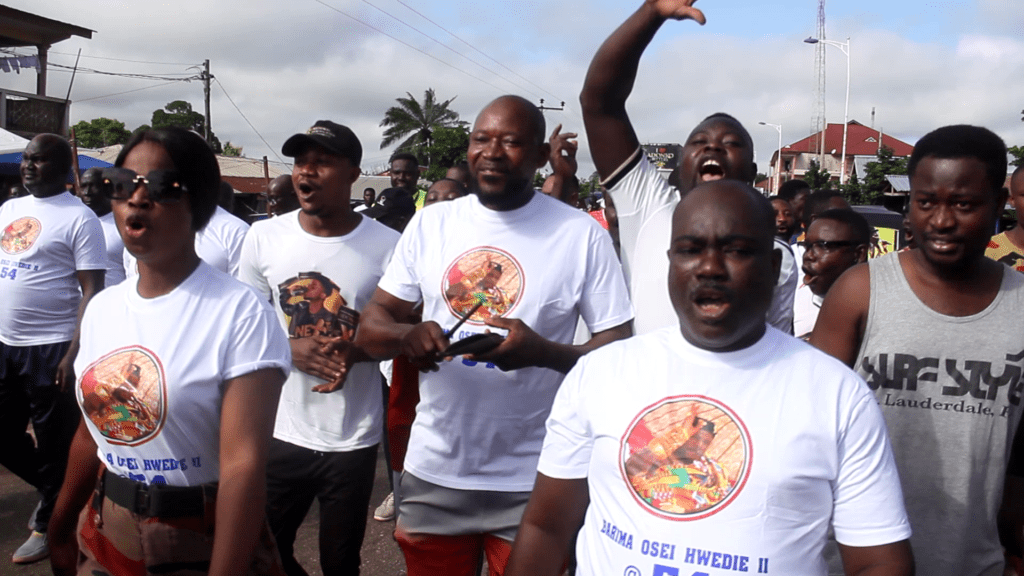 This year's celebrations will last for two weeks and climaxed with a grand durbar on October 1.
It coincides with the 5th anniversary of the enstoolment of Ejurahene, Barima Osei Hwedie, his 54th birthday and the 20th anniversary of his mother's passing.  
It is on the theme: "Peaceful Coexistence for Development," considering the recent unfortunate happenings in the Ejura town. 
Speaking at the launch of the Yam Festival, Ejura Nifahene, Nana Kofi Ansebie outlined a series of events towards the celebration of the Festival.
Barima Osei Hwedie regretted the unpalatable incidents in the Ejura town.
He urged residents both home and abroad to contribute their quota to the establishment of a divisional police command in the town.
Since his enstoolment, Ejurahene, Barima Osei Hwedie, with the help of the traditional council, has embarked on infrastructure projects, mainly providing accommodation for government workers posted to the municipality.
He has also put up a storey building to house medical doctors working at the Ejura Government Hospital, among other social interventions.