At this point in 2020, we're guessing at least one person has recommended a weighted blanket to you.
Talking about how tired we all are has become almost more commonplace than remarking on the weather.
We're tired of being tired, and in all honesty, tired of complaining we're tired and hearing everyone else complain about it too.
Something needs to change, and weighted blankets might just be the product to do it.
When it comes to actually improving our sleep, it's understandable to be sceptical of products that claim to be a quick-fix solution. Sleep is complicated and it seems unlikely that a product will magically be able to alleviate your stress.
A weighted blanket won't solve all of your problems, but it will work to start improving them.
By applying evenly spread pressure to your body, weighted blankets help improve sleep and also to reduce anxiety and stress levels.
Interested? So are we. But before you consider buying one of our favourites below, there are a few things you should be aware of.
What is a weighted blanket good for?
Weighted blankets work using a technique called 'deep touch therapy', also known as DTP.
By placing pressure on the body through the additional weight, this can lead to serotonin being released in the brain, in the similar way to a hug. Serotonin, of course, is the chemical in the brain that contributes to happiness and relaxation.
Through applying pressure evenly to your body, weighted blankets are good for reducing anxiety and stress levels to help you feel more relaxed, contributing to a better sleep.
How does a weighted blanket work?
According to Dr Cristina Cusin, assistant professor of psychiatry at Harvard Medical School, "weighted blankets have been around for a long time, especially for children with autism or behavioural disturbances." Dr Cusin does say that "while some people swear by these blankets, concrete evidence is unfortunately lacking," but she also adds that "blankets may be of help for anxiety or insomnia."
Scientific support for using weighted blankets may be inconclusive, but there are studies that find deep pressure therapy to be helpful and beneficial in improving sleep and anxiety levels.
According to a study conducted by Remy, out of 300 participants, 83 percent found the company's blankets helped them sleep, and 90 percent felt less stressed.
Who should not use a weighted blanket?
Using a weighted blanket is generally safe, but for people with underlying health conditions it is recommended that you check in with a doctor before trying one out.
These specifically include people with sleep apnoea, a range of sleep disorders, diabetes, and those with respiratory problems or chronic medical conditions.
It is also important to make sure you're choosing the right weight for your body size.
For most cases, it is recommended you don't purchase a blanket that is more than 10 percent of your body weight, but check the guidelines for each specific blanket before making your selection.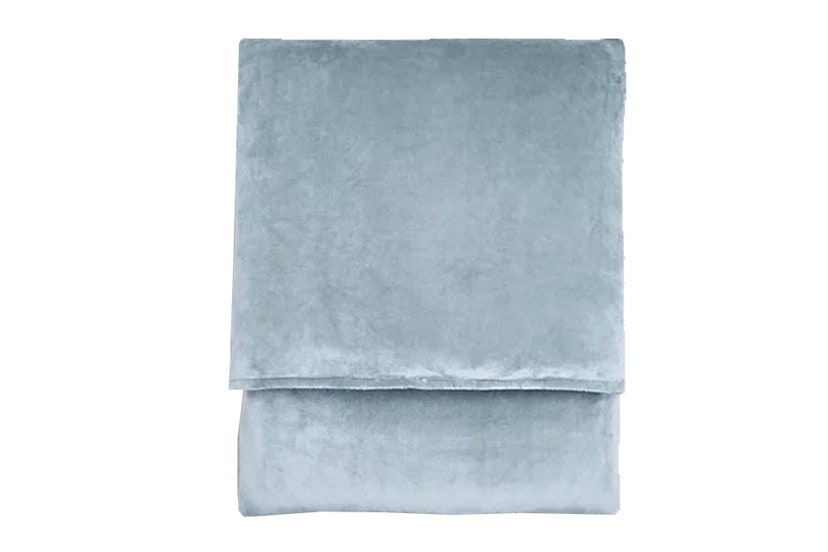 Mark & Spencer
Designed to soothe restlessness and inspire relaxation, Marks & Spencer have come up with a great weighted blanket that not only works, but is actually stylish too.
The blanket comes with a velvet cover, which you can easily remove and wash, to ensure peak coziness.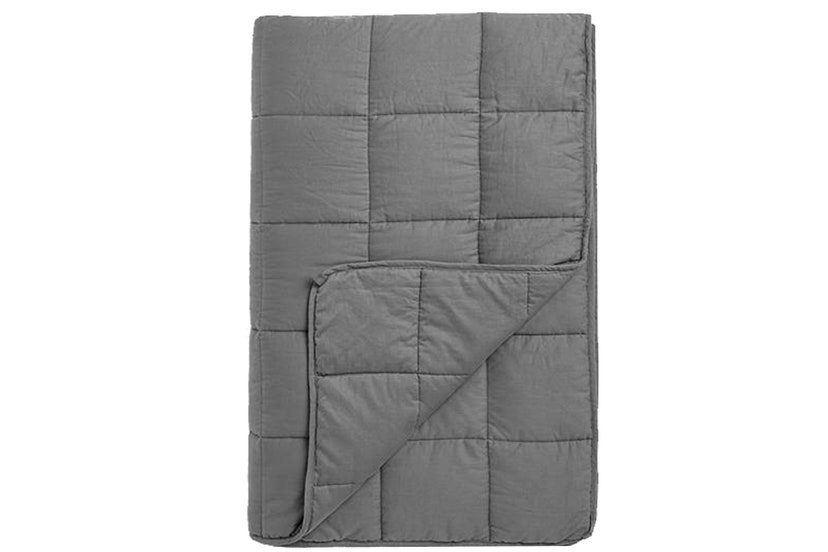 John Lewis
If you're looking for a slightly more cost-effective option, this weighted blanket from John Lewis might be your best bet.
Available in a selection of different weights (they recommend choosing one at about 10 percent of your body weight), there is one for everyone.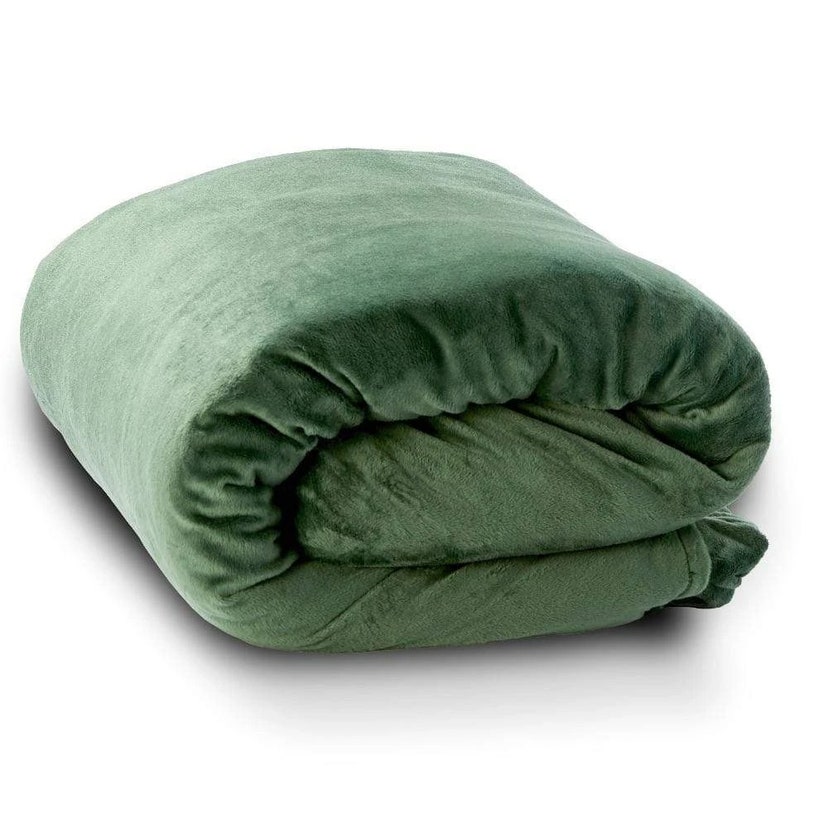 Calming Blanket
For a blanket that will stay clean and bacteria free, opt for Calming Blanket's Silver Ion.
It fights off viruses, mould and bacteria while you sleep, a definite plus considering how easy it is to break your washing machine with a six kilo blanket spinning around in it.
Having a cleaner blanket can be really beneficial for your skin, preventing bacteria that can cause acne from developing.
For Black Friday, Calming Blankets are offering a £40 discount.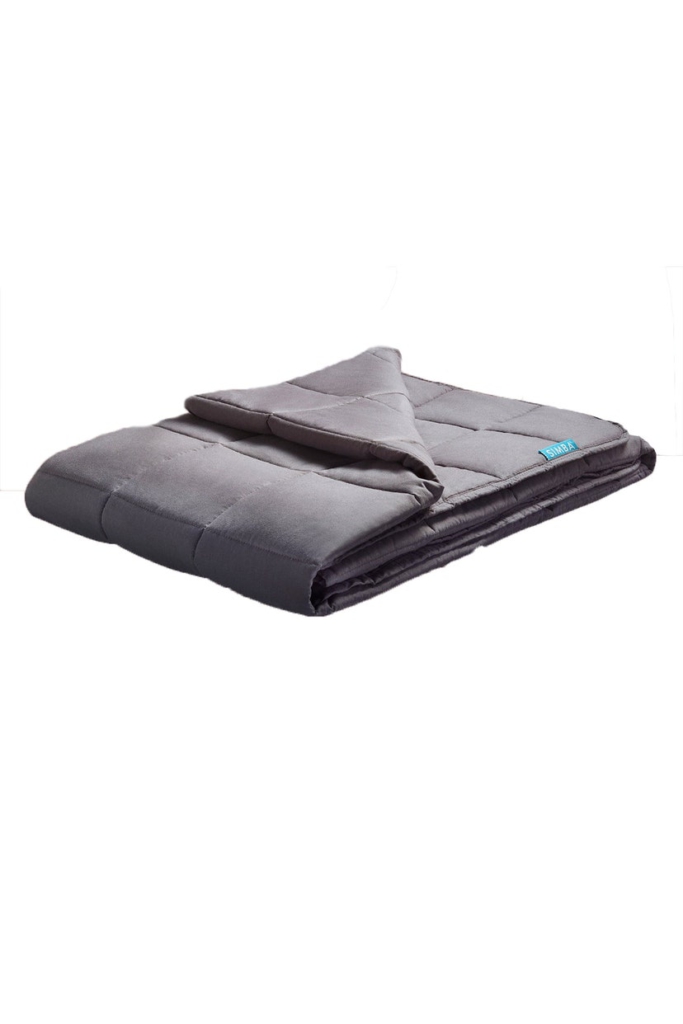 Simba Orbit
Made using nano beads, the Simba Orbit weighted blanket is a comfortable and relaxing choice if you're looking for one you won't get too hot under.
Breathable, with a removable and washable cotton cover, you'll be able to feel safe and grounded whether you use it for sleeping or just for relaxing on the sofa.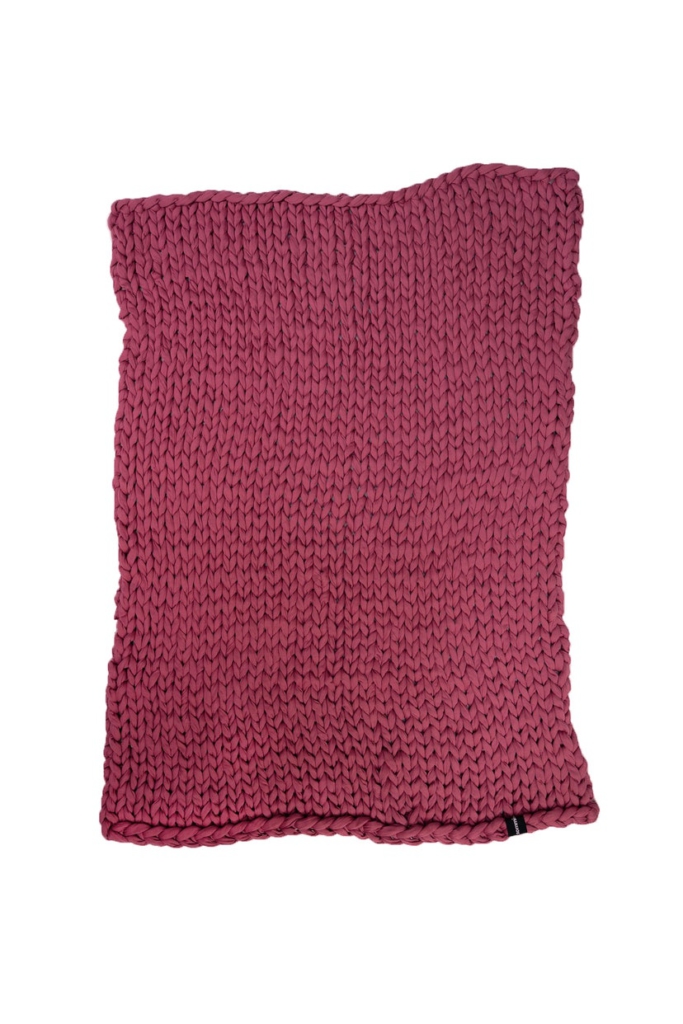 Sommio
Rather than using glass beads, like the majority of weighted blankets, Sommio's knitted blanket is made with 100 percent cotton for a completely different feel and approach.
The pressure distribution feels even and calming, while the open cotton knitting helps prevent overwhelming heat.
Choose between four colours and you're all set for a good night's sleep.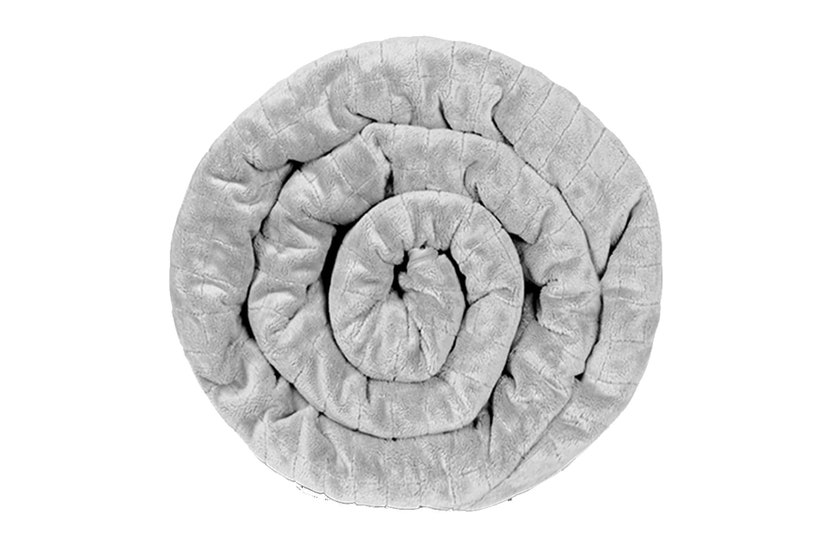 Gravity
Handmade from high-quality materials, Gravity blankets help increase your wellbeing through the gentle pressure they exert across your body.
With a plush cover on one side and a velvet cover on the other, they look great in your home and feel even better.
This blanket is also 100 percent vegan friendly and made from sustainable production sources.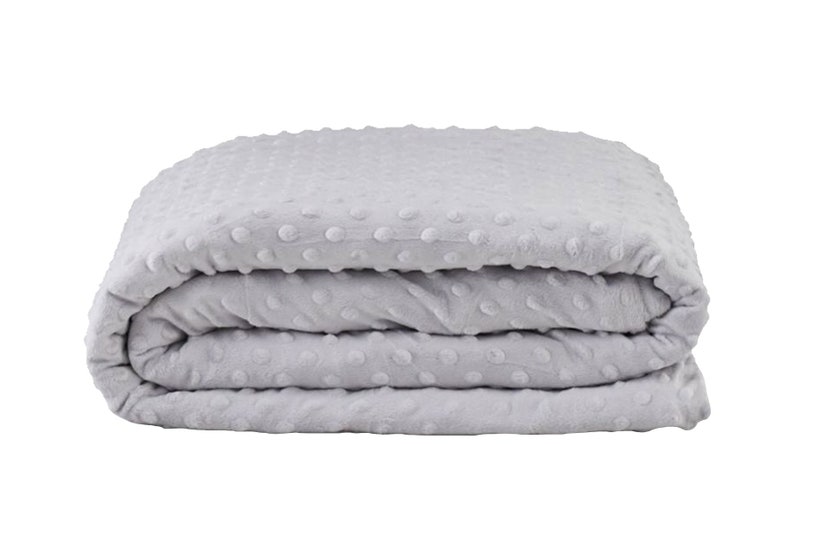 Mela
Mela is probably the most iconic of the weighted blanket brands, having gained a reputation for producing both effective and comfortable options. Made with anti-rustle glass pellets that adapt to your shape and a 100 percent cotton shell, you won't find the additional weight makes you too warm overnight.
Thanks to the removable cover this is also easy to wash and a great practical option.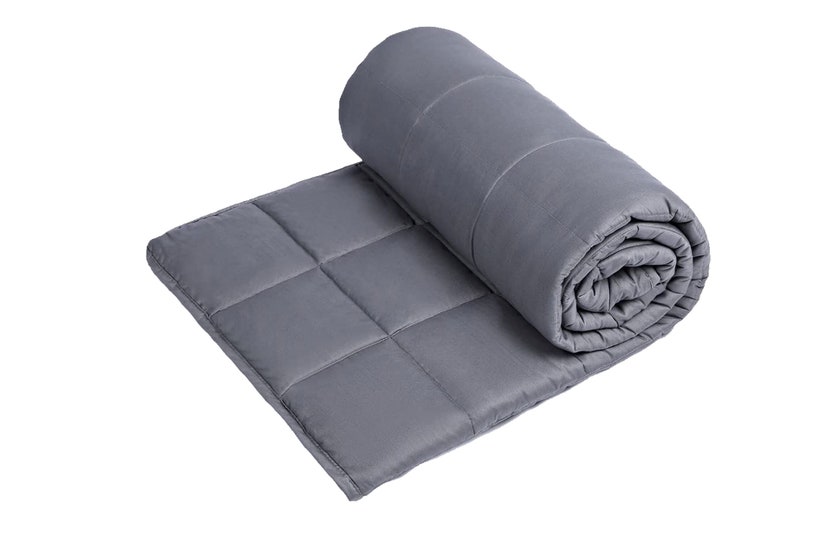 Anjee
Made with natural organic cotton and non-toxic glass beads, this blanket is a relaxing and comfortable option to help you relax and unwind.
Make sure to select the right weight for your body size (an easy task thanks to the helpful sizing guide they provide) and then get ready for a long and peaceful night's sleep.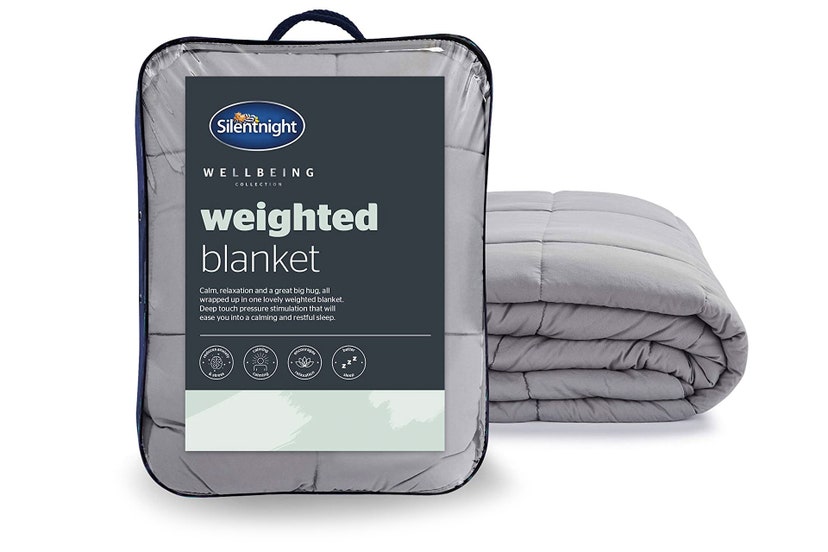 Silentnight
Designed to mimic the feeling of a gentle hug while you sleep, this blanket from Silentnight claims to ease anxiety and stress, leaving you happier in the morning.
Weighing 6.8kg, it is important to make sure the blanket is around 10 percent of your body weight before purchasing.
Filled with glass beads, which are housed in separate stitched pockets to prevent noise and ensure even distribution, this is a great choice.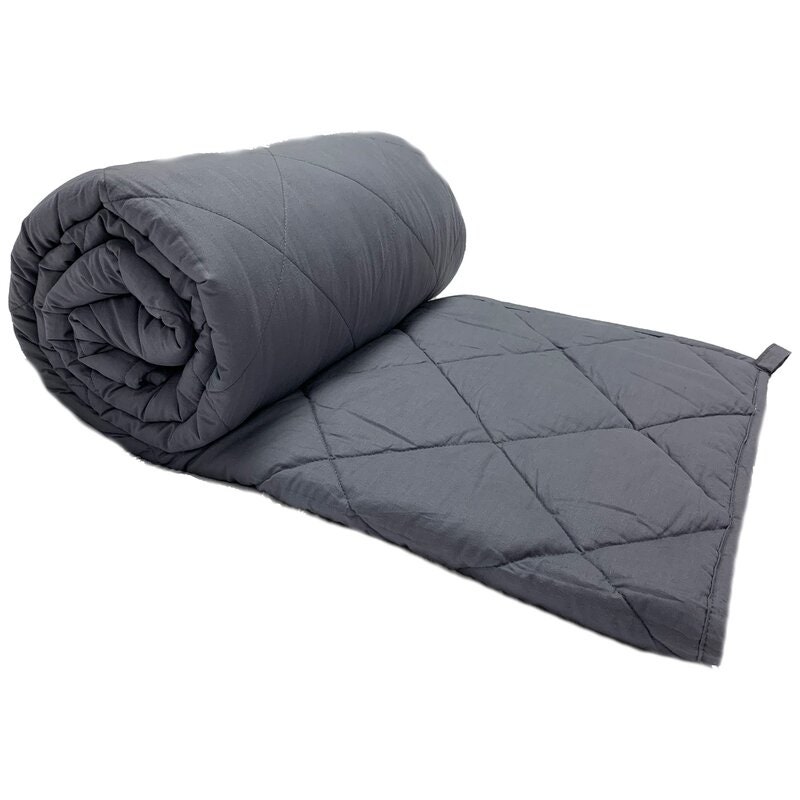 Wanlin
For a very affordable option, the Wanlin blanket does a basic job at a significantly lower price than most.
The longevity and feel might not be as good as others, but as an entry point into weighted blankets, this will give you a sense of the benefits. Currently, these are available in two weights, 4kg, and 8kg.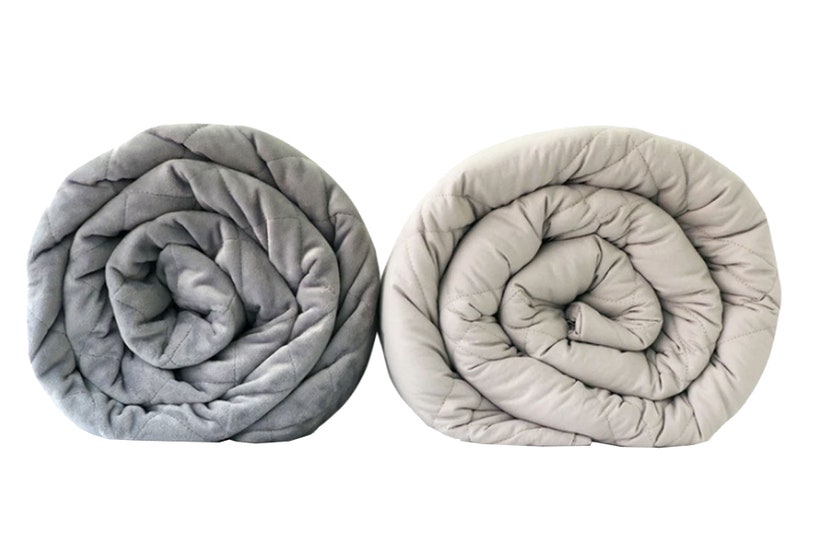 Koala
The Koala blanket is a great eco-friendly weighted blanket option, made from bamboo and cotton.
Suitable for both summer and winter thanks to the double-sided cover, it also features extra strong threading to ensure the weighted beads inside won't spill out.
Either fit it into your duvet, or use it as a blanket on top.