Rapper Nelly sexually assaulted a fan after an Essex gig then threatened "I will find you", a US lawsuit claims.
The unnamed woman is said to have been forced into a sex act in Southend last month, according to a separate rape allegation filed in the US.
The papers cite the alleged incident, and another in London in 2016, as evidence Nelly "preyed upon fans".
Nelly has denied all allegations and filed a counter-suit. Essex Police are in contact with US lawyers.
A force spokesman said it had not received a report about an incident on 5 December but would endeavour to obtain a statement.
The US lawsuit against Nelly, real name Cornell Iral Hayes Jr, 43, relates to student Monique Greene, 22.
She alleges she was raped on his tour bus in October and is suing the rapper in Seattle.
The papers claim a UK fan and her friends went into Nelly's dressing room at Cliffs Pavilion, with the star taking the woman into a small side room.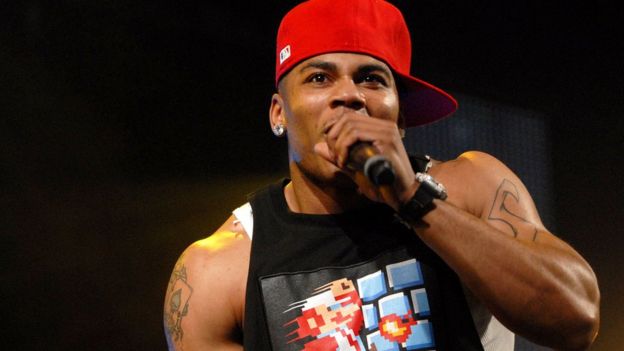 The lawsuit says Nelly performed a sex act in front of her, repeatedly told her she wanted him and tried to pull off her top.
It is claimed he grabbed her hand and placed it on his penis, with the woman pulling away and responding: "That's enough".
"You may have sold records and have more quid in your bank than I do, but this doesn't make you any more special than me," she is alleged to have told him.
It is then alleged Nelly said "just do it" and forced her to perform a sex act.
The woman scrambled free but Nelly followed her to a stairwell. It is claimed he told her "I will find you".
The lawsuit claims another woman was sexually assaulted when Nelly put his hand up her dress after a show at Koko, in Camden, north London, in June 2016.
Nelly's lawyer Scott Rosenblum has said Ms Greene's claim was "deceitful" and "motivated by money".
"The recent addition of [UK women] is completely fabricated and an attempt to give credibility to his accuser's far-fetched story."
Prosecutors dropped a criminal case against Ms Greene because she would not testify.
---