Royal families unite! Queen Bey has finally met Meghan Markle, Duchess of Sussex.
Oh, and Jay-Z and Prince Harry were there, too.
Footage from the U.K. premiere of the live-action Lion King movie revealed today that Beyoncé Knowles-Carter and Meghan finally met on the red carpet of the event.
Both of the women could be seen sharing wide and happy smiles, and immediately asking each other about how their kids were doing.
It's not every day that Queen Bey gets starstruck, but apparently, when asked about the meeting she said the Duke and Duchess of Sussex are "sooo sweet."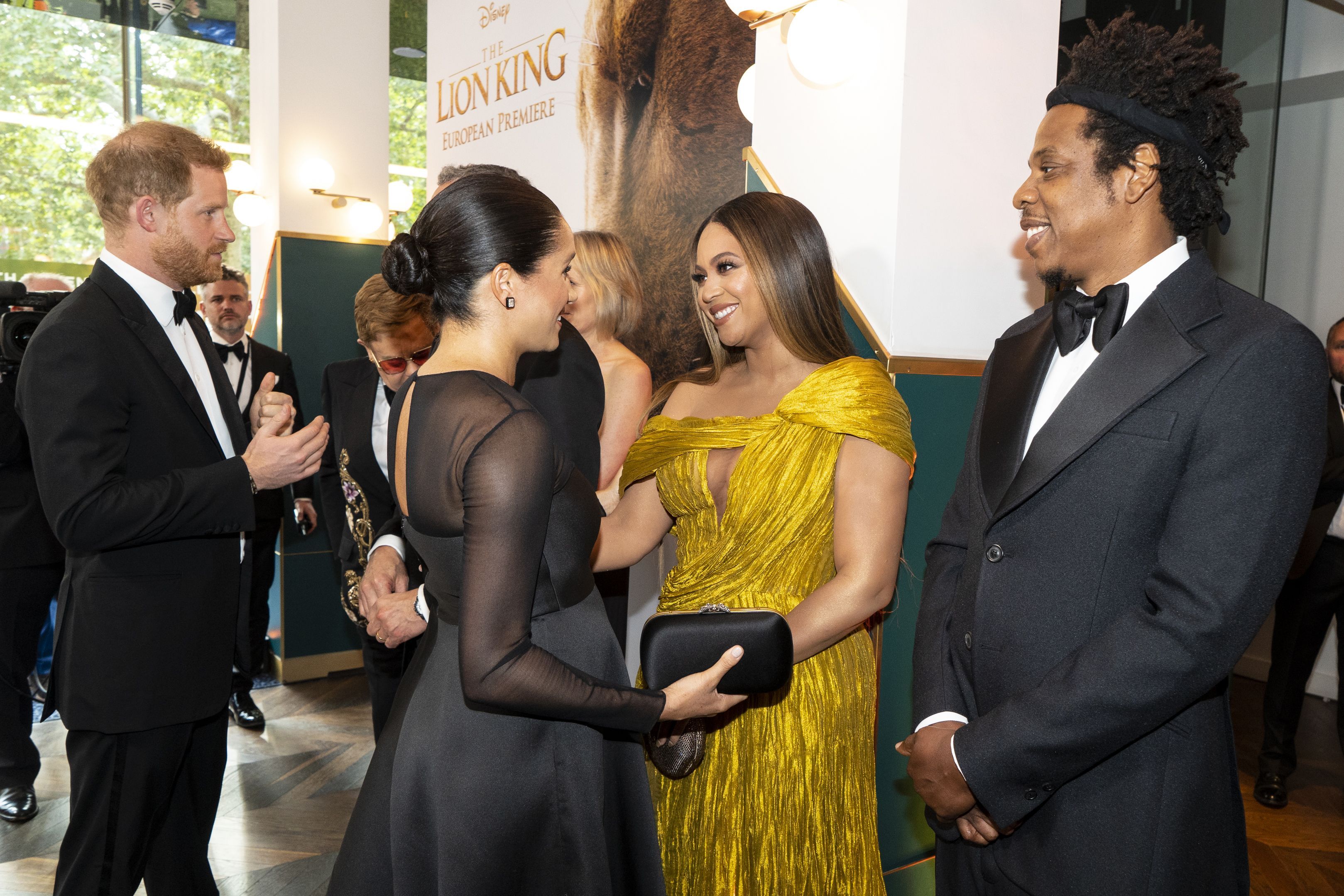 Somehow the two have never met before (as far as anyone can tell), but Beyoncé did previously show support for the American duchess when she and Jay-Z accepted their Brit Award for Best International Group in front of a custom painting of Markle.
"In honour of Black History Month, we bow down to one of our Melanated Monas. Congrats on your pregnancy! We wish you so much joy," wrote Beyoncé on her official Instagram back in February.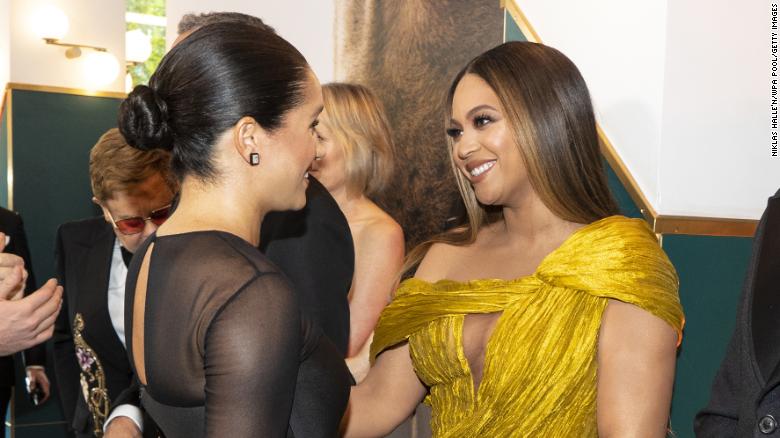 Duchess of Sussex, Meghan Markle (Left) and Beyonce.
The pair will certainly have plenty of baby stories to swap at the premiere, as Meghan recently celebrated baby Archie's christening, while twin babies Rumi and Sir just celebrated their second birthday in June. Beyoncé may be keeping photos of the twins under wraps from the rest of us, but maybe she'll make an exception for Meghan.
In addition to promoting the release of The Lion King, true to philanthropist form, the premiere will also support Prince Harry's conservation work with the Royal Foundation, according to Vanity Fair. Additionally, Disney is launching a #ProtectThePride campaign to raise awareness of the crisis facing lions and other wildlife across Africa in conjunction with the release of the film.
---