"What particular feature of this cloth catches your attention?" JoyBusiness' Charles Ayitey asked Lynda Ashong, a fashion designer.
He sought her impression of 'Fellow Ghanaians,' a newly-outdoored Covid-19-themed cloth by textile manufacturer, GTP.
"It's the spectacles! Lynda responded in excitement. "That's our president's spectacle and it's so lovely."
For a disease that has flogged the country's economy, GTP is however not perturbed by the sight of the stripes and has gone ahead to make designs out of them.
President Akufo-Addo's round face and the classic round spectacle frame seem to be just right to depict a virus whose shape boasts of an eminent place in geometry.
In the cloth, the round-face-round-spectacle sketch and the sphere without spectacles are secured in sacks.
Depending on angle of view, both are either breaking free or imprisoned, surrounded either by miniature round glasses or leaves.
Originality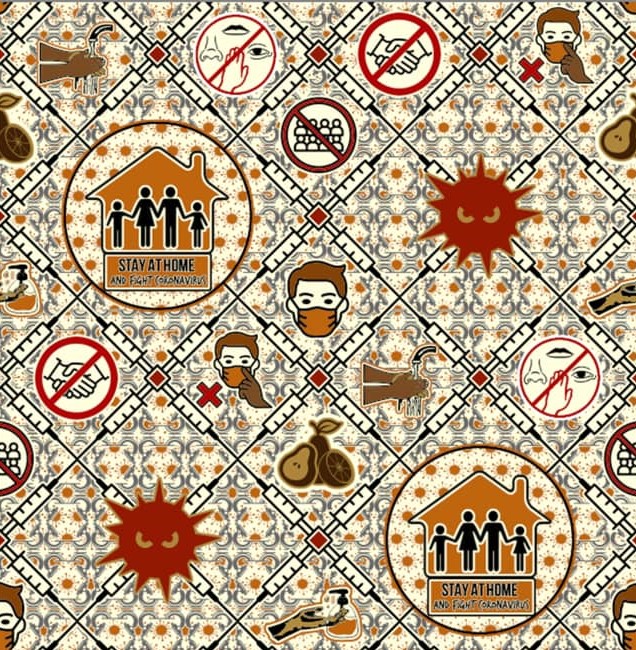 I've come to the College of Art and Built Environment, KNUST. A group of Master of Fine Art students have also designed a Covid-19-themed cloth.
Their design is however meant to educate the general public on preventive measures against the virus.
"The inspiration was drawn from the pandemic and the laid down protocols," Richard Tsatsu, leader of the team noted.
'Fellow Ghanaians' is part of GTP's youth-magnet clothing line, NuStyle. On the company's website, "NuStyle is about colour, energy and making a statement. If you want to be noticed, this range will deliver.
"This range puts the hip into hip life. NuStyle prints may not be at all for the fainthearted, but we all know that life favours the bold," it added.
A textile expert at the KNUST, Dr. Ebenezer Howard, goes along with the new movement.
"GTP used to produce classical designs, and they were only suitable for the elderly in the society, and the youth were not so much enthused about those prints because they thought it had so many symbolic patterns. With the NuStyle, they play with colours and bold designs which can be used for current fashion trends," he said.
Unlike Tsatsu's work, 'Fellow Ghanaian' fabric can't be said to be original. According to Dr. Ebenezer Howard, it is an adaptation.
"With designs that have already been produced, it gets to a time, perhaps, you realize people are sick and tired of it. The design might be nice but may not be suitable for certain fashion followers.
"You can change it a bit to make it contemporary because textile design is dynamic and changes within the shortest possible time," Dr. Howard explains.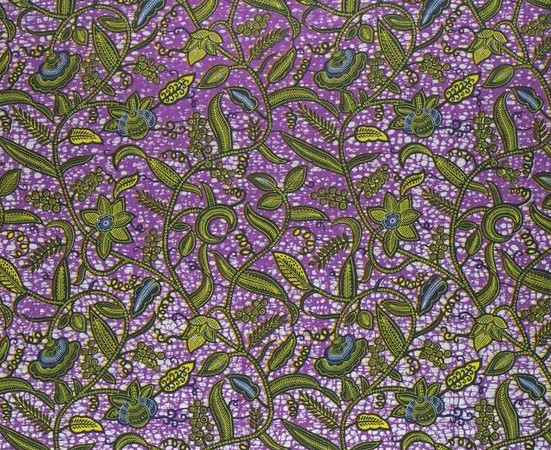 Dr. Howard identifies the leaves in the 'fellow Ghanaians' cloth's background in an old GTP fabric. The market women call it, "Ahena pa nkasa" meaning, good quality waist beads are not noisy.
"So they decided to put the spectacles in the 'Ahena pa nkasa' background," he points out.
It seems GTP was only bent on immortalizing the President's looks and unprecedented decision to lockdown the major cities. They wouldn't care about his preventive directives such wearing of nose masks and social distancing, or bespectacled heads are spaced enough?
"The cloth itself doesn't have symbols that can advise or educate the general public on Covid issues. Every Sunday, we expect the President to speak to the nation. 'Fellow Ghanaians' has come to stay with us and it's a strategy to boost sales," Dr. Howard rationalized.
"The lockdown fabric looks like a new creation, but we've had an adinkra symbol known as handcuff or 'aban kaba' in Twi. Though you don't see it, you can identify it's the idea behind that," he concludes.
In nature?
In order to wash your dirty clothing on the veranda, you might have to bring them out of the room. A similar biological process known as exocytosis results in the movement of substances from inside of the cell to the outside. The opposite is known as endocytosis. Like how you'd need strength to bring your clothe in and out of the room, both processes require energy.
Cells use exocytosis to transport substances, example hormones, and for communication among cells. The pancreas releases insulin through this process.
In exocytosis, a sack known as vesicles, similar to those in the 'fellow Ghanaian' cloth enclosing the bespectacled sphere, contains the substances bound for the outside. These vesicles are transported from within the cell to the 'door' of the cell, known as cell membrane.
The vesicle membrane attaches to the cell membrane, like you'd hold a door knob and voilà!; the contents are spilled outside the cell.
A similar situation, known as viral shedding, occurs when a virus successfully gets hold of, and matures in a cell. It releases its offspring, and by endocytosis, they're able to infect neighbouring cells.
SARS and HIV, for instance, would steal a 'coat' from the cell membrane before exiting. So insolent!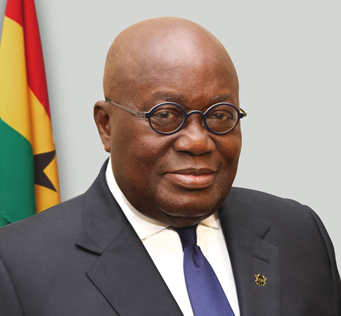 Time will show the type of beads we are if the 'fellow Ghanaians' mantra is only noise.
'Fellow Ghanaians', 'Lockdown' and 'Nana Spectacles' fabrics will someday remind us of failure or conquest.
Whether the round virus will break loose or be tamed forever, will depend on the directives, borne out of the round head and glasses.