Energy Minister Matthew Opoku Prempeh says Ghanaians should brace themselves for systematic nationwide power outages in May.
During a press briefing Thursday to discuss the country's power supply, the Energy Minister disclosed that due to ongoing works on the Pokuase and Kasoa substations, the coming month would see an increase in shortage of power supply.
Although power supply providers such as Ghana Grid Company Limited (GRIDCo) and the Electricity Company of Ghana (ECG) say there is no specific timetable for power outages, Mr Opoku Prempeh indicated that in May, power outages would be well ordered and planned.
"Just two days ago, I received a letter from the Millennium Development Authority (MiDA) who are helping to upgrade the Pokwase and Kasoa substations just two days ago, informing me that the progress of the substation is such that in the month of May, around my birthday, there is going to be systematic power outages," he said.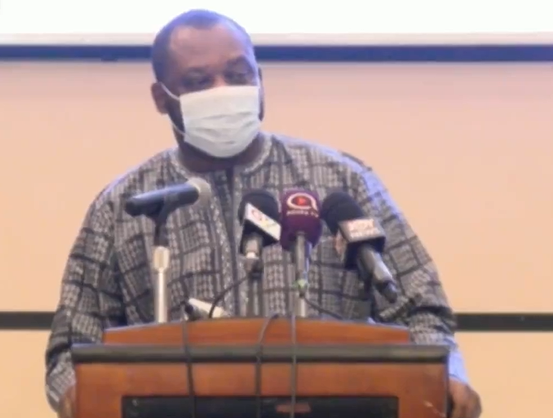 In view of this, Matthew Opoku Prempeh noted that GRIDCo and ECG would be brought to the discussion table to enable them "communicate to the people who will be affected way before it happens."
For the past two months, Ghanaians have expressed worry about the country heading back to the days of "dumsor."
But the Ministry of Energy has stated that the present challenges facing the energy sector would be resolved after present transmission lines are upgraded to resolve the issue of congestion.
In a press statement dated on Sunday, GRIDCo attributed Saturday evening's power outage to the falling of a conductor on the Tema-Accra East transmission line at Trasacco.
Referencing the GRIDCo statement, the Energy Minister entreated all power supply providers to continuously update Ghanaians on recent developments to enable them to plan their daily activities smoothly.
"Ladies and gentlemen, the power system involves machines and equipment as a result, maintenance processes are scheduled in order for the machines not to break down.
"However, there are occasions where the systems experience unplanned faults which results in outages that last a while before restoration.
"It is only appropriate that managers of the power systems of Ghana communicate such reasons timeously to the public in order for people to plan their lives accordingly," he said.