The Coalition of Metropolitan Municipal and District Chief Executive Aspirants (COMAS) has called for calm and restraint among party faithful over the nomination of local assembly heads.
The group says the interest of Ghana must be put above all individual and group interests, especially at a time the appointments have been delayed unduly.
At a press briefing in Kumasi, the group also appealed to assembly members to fast-track the approval of the President's nominees to promote local development.
"The local government Act 2016, Act 936 Section 20, Sub- Section 1, mandates the sitting President to appoint a District Chief Executive who would be  approved by two- thirds majority of the members of the District Assembly present and voting at the meeting.
In fulfilment of this constitutional provision, His Excellency the President of the republic, Nana Addo Dankwa Akufo-Addo has nominated MMDCEs to the various assemblies all over the six-teen regions of the country.
'Many party faithful also showed interest and sought to be appointed by the president as MMDCEs. All over the country, we have party people like chairmen, secretary, organizers, and other key party personalities who  were involved in the process. We had over fifteen people seeking to catch the President's eye for a single position in some constituencies," COMAS said.
Some pockets of violence have characterized the announcement of the President's nominees for Metropolitan, Municipal and District Chief Executives in some parts of the country.
The failed aspirants, including some incumbents who lost in their re-nomination bid, want the violence to stop.
They say such developments tend to make the New Patriotic Party and President Akufo-Addo unpopular.
"It is quite obvious that the President can only appoint one person for this position as enshrined in the local  government Act.
We are therefore calling on all our brothers and sisters all over the six- teen regions of Ghana to exercise restraint and respect the appointments made by the President and accept it in good faith," National President, Obrempong Frimpong Emmanuel said.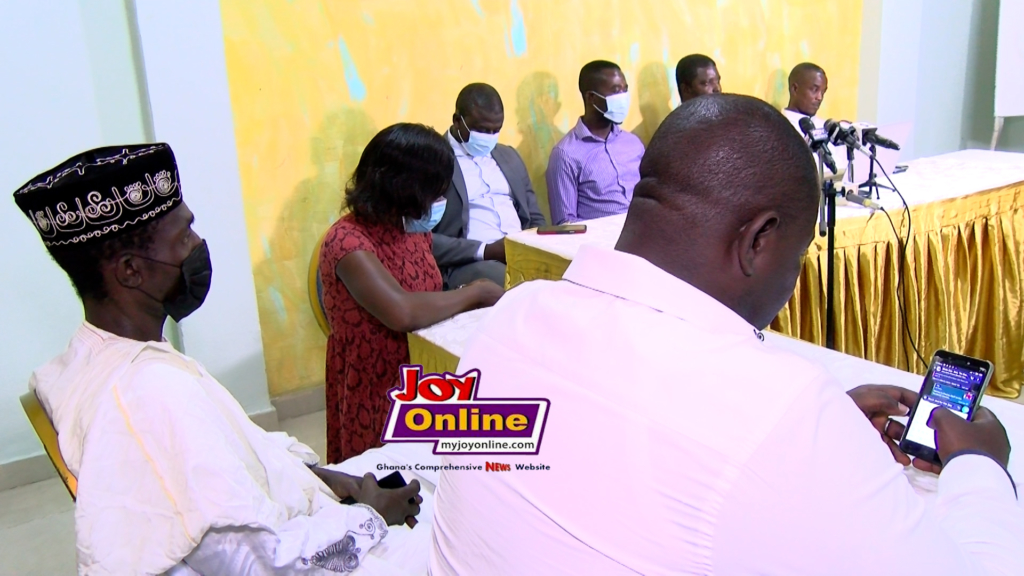 Whilst appealing for calm, the Coalition of MMDCE Aspirants (COMAS) wants national interest put above all individual and group interests.
The group is also promising support for successful nominees.
They say any further delay could affect development at the local level.
"We are also appealing to our honourable members of the various assemblies to put the interest of Ghana first and endorse the President's appointments to avoid any unnecessary delays in our local government administration."
Meanwhile, members of the group want assembly members to speedily approve the President's nominees.