Some farmers at Pwalugu and Balungu in the Talensi district of the Upper East Region a bracing themselves for the impact of any impending floods that could follow the spillage of excess water from the Bagre dam in Burkina Faso.
Operators of the Bagre dam, SONABEL Energy, announced via a press release on Tuesday that the dam is reaching its maximum capacity and will be spilt between August 27 and 30.
"The upstream level on Monday, August 23, 2021, is 233.99 m. The filling rate is 86.51% against 101.16% on the same date in 2020," the statement read.
"The water level of the Bagré dam is rising rapidly. Therefore, the opening of the valves can begin between August 27 and 30, 2021" it added.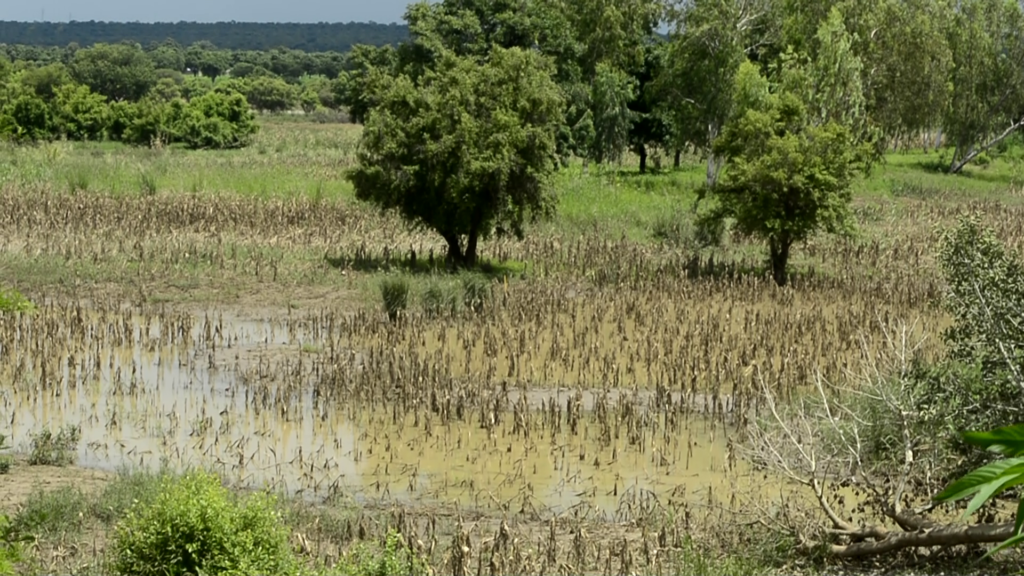 The annual spillage of the Bagre dam often results in serious flooding in communities in the northern parts of Ghana.
The Bawku West, Talensi, Binduri and Kansena – Nakana districts of the Upper East Region are usually the worst affected.
Speaking to Joy News Upper East Region Correspondent, Wednesday, farmers in the Talensi district said they had started trying to salvage what they could of their farm produce, in anticipation of floods.
Adongo Alemya, one of the farmers said; "We have been told they are going to open the Bagre dam this week.
"This is a yearly occurrence so our worry is that, our farms will be destroyed because already, water from the white volta has reached some of farms"
Joseph Nyaaba, a farmer from Pwalugu, said the National Disaster Management Organization [NADMO] had made several announcements through a communication centre in the area to warn them of the impending disaster.
"So, in Pwalugu here, many people have already started taking everything they can take from their farms. Some are carrying their maize and others have even abandoned their farms", he said.
"Everyone is busy trying to see if they will able to harvest something before the water will come and take over the farmlands. But here is the case, the crops that we cultivated are not yet matured.
"The rice, the maize, the groundnuts; they are not yet matured so that nothing can be taken [from the farms]", another distraught farmer told Joy News.
Meanwhile, the Upper East Regional coordinator for NADMO, Jerry Asamane has assured that his outfit is taking steps to manage the impact of any impending disaster.
He said relief items are being mobilised, and places of temporary shelter have been identified to accommodate people who may be displaced.
"There are some schools, mosques and churches that we can use as a temporary place to accommodate those who may be displaced", he said.