There has been another fire outbreak at the Makola Market in the central business district on Sunday.
The fire is said to have affected the inner perimeter of the new shopping mall where hair and other cosmetic products, among other items, are stocked and sold.
According to eyewitnesses, the fire began at about 7:25 am; however, the cause of the fire is not immediately known.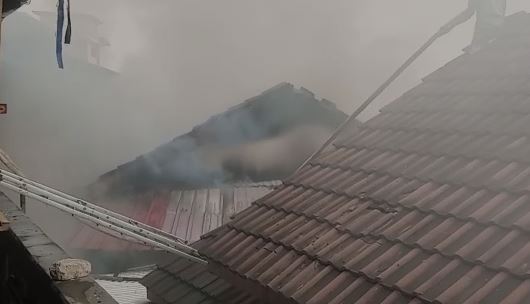 Subsequently, some fire engines were dispatched to the scene to douse the flames.
Last month, a three-storey building and valuables running into millions of Ghana cedis in the area got destroyed by a similar incident.
As a result, the Mayor of Accra, Mohammed Adjei Sowah, and other officials promised to institute measures to prevent a recurrence.