In whatever form you're celebrating Christmas this year, investing in luxury Christmas crackers is an easy way to take your festivities to the next level.
Arguably one of the most underrated parts of the Christmas celebrations (alongside advent calendars), Christmas crackers bring that extra something to your dinner, and remind you that this isn't just your weekly Sunday roast.
They're fun, kind of exciting, and definitely make it feel like a celebration.
Surprise your friends and family this year by making sure they get a gift they'll actually want with our pick of the best luxury Christmas crackers to buy in 2020. Because at the end of the day, we all deserve something a bit special to raise our spirits this winter. 
Which Christmas crackers are the best?
When shopping for Christmas crackers, particularly luxury Christmas crackers, there are a range of things to take into consideration from how many people you'll have around the table for Christmas dinner, to whether or not your family is more into gin and alcoholic gifts or chocolates and body washes.
To ensure there's a luxury Christmas cracker for everyone, we've compiled a range of different options for all tastes and interests.
How can you buy Christmas crackers sustainably? 
Before you shop for crackers, it's important to make sure you take into account the sustainability of your purchase, as with every purchase you make over the Christmas period.
A key advantage to luxury crackers is that you won't be disposing of them as readily or as immediately, but there is more you can do.
If you're looking for sustainable crackers, take a close look at the packaging before you buy, avoiding options that contain plastic, and focus on recyclable card that is glitter-free.
Not all of these luxury crackers tick all of these boxes, but we've tried to include as many as possible that do, like this option from John Lewis.
We've also included some reusable options below that you can fill yourself.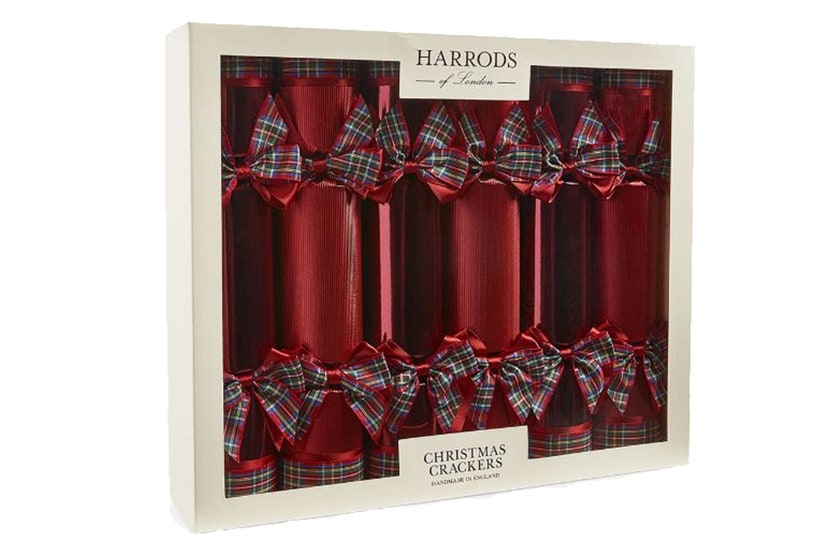 Harrods
For a premium Christmas cracker that ticks all of the festive boxes, this set from Harrods is exactly what you need this year.
With luxury versions of traditional prizes, from a hip flask and champagne stopper to a lipstick holder and silver pen, everyone at the table will be sure to find something they like. harrods.com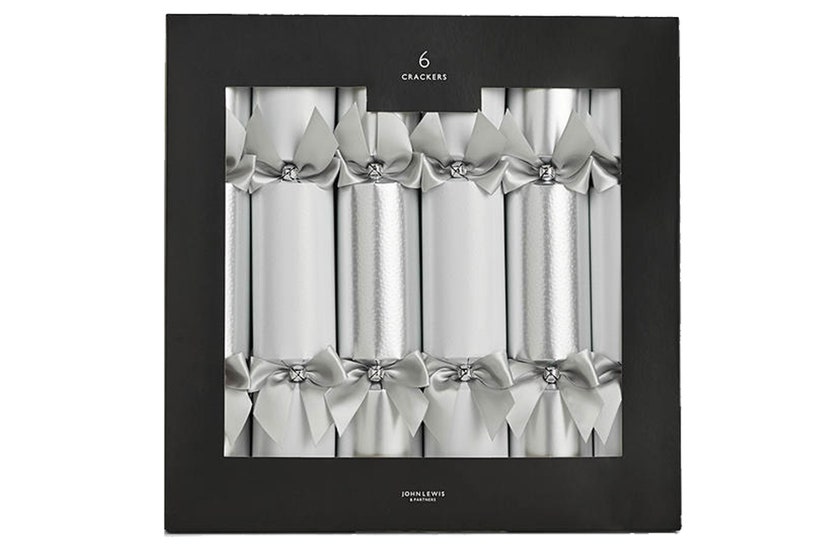 John Lewis & Partners
A classic cracker with an elegant twist.
Whether you receive a mirror or shoehorn, you definitely won't want to throw your gift out, and as far as the packaging goes, they're fully recyclable and PET free with no glitter or plastic contents. johnlewis.com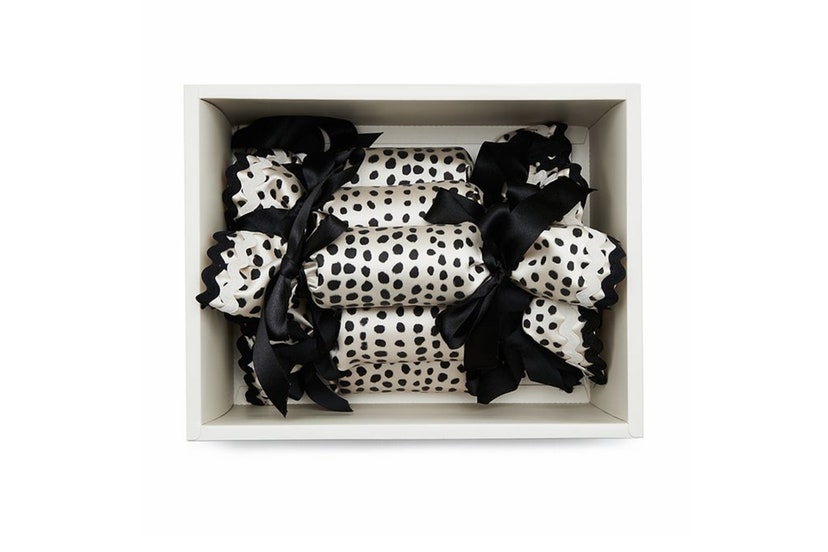 Forever Crackers
Christmas crackers are festive and fun, that is no doubt, but they generate a lot of waste each year as we immediately dispose of them.
Forever Crackers are a new type of cracker that completely changes the game, with a fun twist.
Rather than buying pre-filled crackers, their set of reusable crackers are handmade and ready to fill with your own presents.
Choose between a range of different colours and patterns and you'll never need to buy a set of crackers again. . At Selfridges. selfridges.com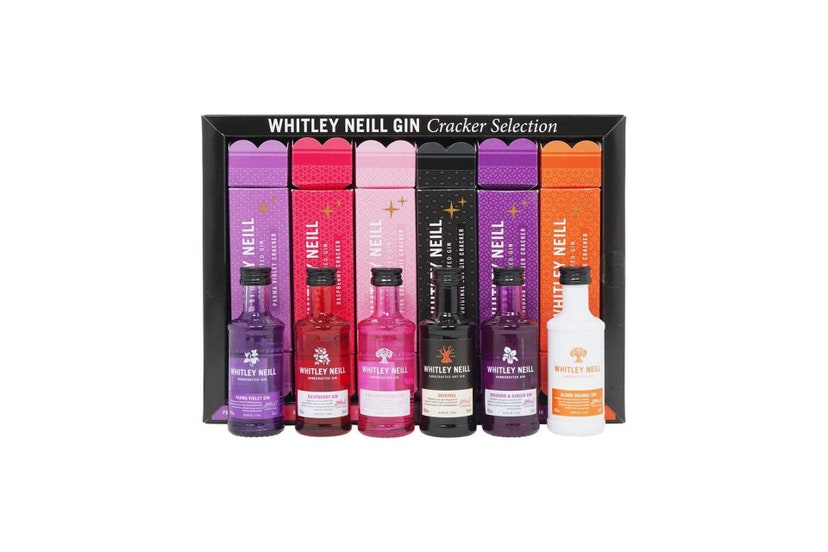 Whitley Neill Gin
Make your Christmas dinner even more boozy than normal with these gin-filled Christmas crackers.
Your pack will come with six crackers, each containing a different flavour of gin, with flavours such as parma violet, pink grapefruit and raspberry to mix up your usual selection.
Having been producing gin since 1762, you can rest assured that Whitley Neill place quality at the heart of their gin-crafting process. thebottleclub.com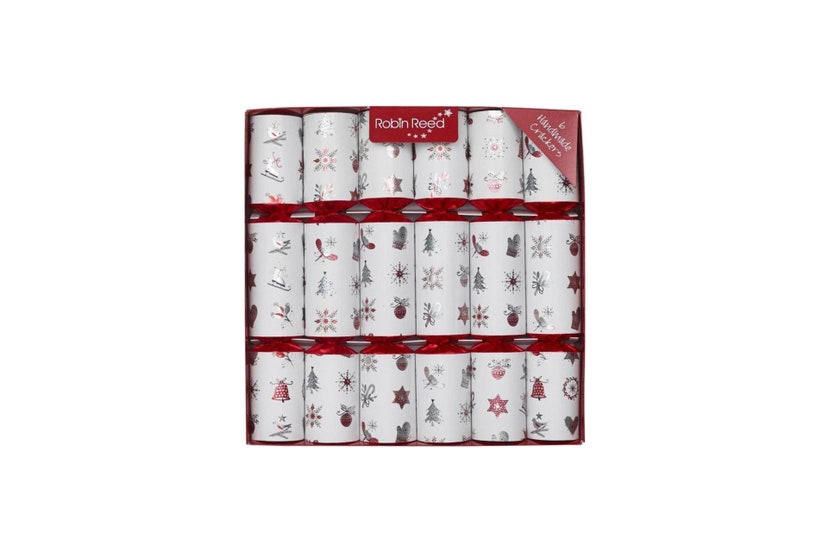 Heart Of The Home 
Supporting small businesses is more important than ever this Christmas, with plenty to choose from for a range of Christmas gifts, decorations and crackers on Etsy.
These crackers from thechristmascartuk have a traditional feel with a red and silver print as well as the added option to personalise your cracker with glitter calligraphy.
Each cracker will come with the classic joke and party hat, as well as a kitchen-inspired gift that you can put to good use.
Make sure to place your order soon though to avoid the Christmas rush. etsy.com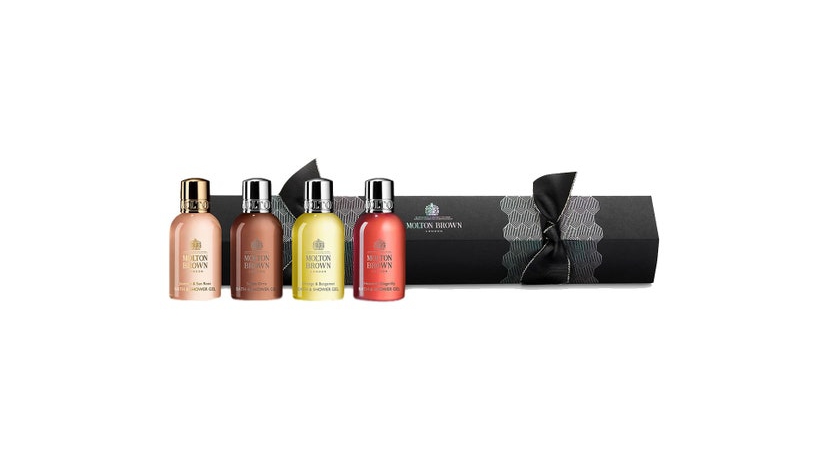 Molton Brown
Arguably more of a gift than a traditional cracker for the table, these individually sold Molton Brown crackers would make quite the impression on Christmas day.
Each cracker comes with a set of four Molton Brown shower gels, each with a different fragrance, from jasmine and sun rose to orange and bergamot. Whether gifted as a generous touch to any table setting or a stocking filler, these are certainly an elegant choice.
You asked for a luxury Christmas cracker, we delivered. £20. At John Lewis. johnlewis.com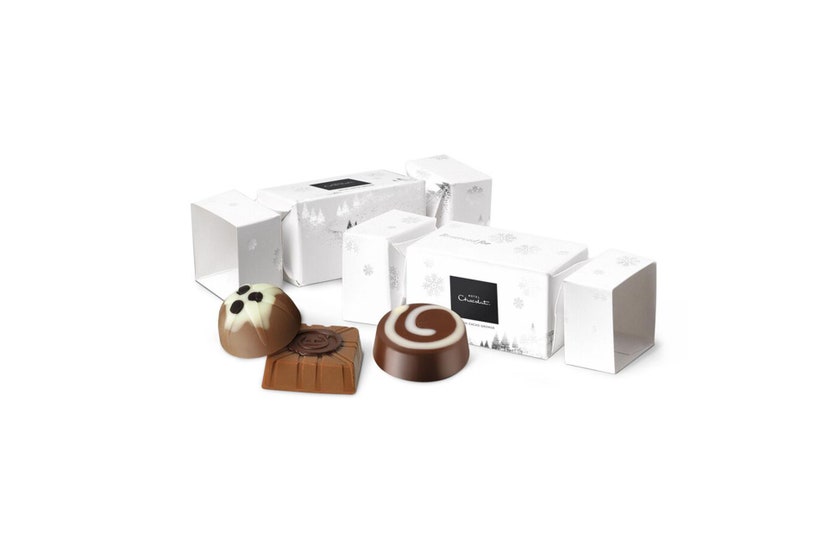 Hotel Chocolat
If there's one thing that always makes Christmas that tiny bit better (besides the booze) its chocolate.
These Hotel Chocolat crackers come as a pack of ten, perfect for around the table, each with a mini-chocolate treat inside.
You'll find a range of flavours inside to battle for, from pecan praline to salted-caramel cream, each with their own unique taste and charm. hotelchocolat.com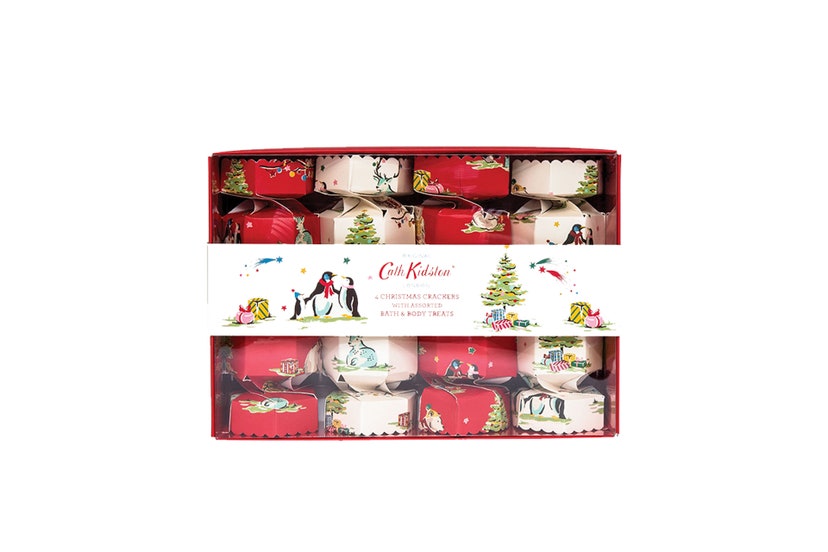 Cath Kidston 
British brand Cath Kidston have produced a charming set of crackers to mix up your table offerings a tiny bit this year.
Each cracker contains a mini version of their Christmas body wash, making a great gift for any skincare and fragrance lovers in the family.
Give them as individual gifts or put them around the table.
The fragrance is complex and well-rounded, full of hints of Christmas from pine needles and red berries to roses and moss. cathkidston.com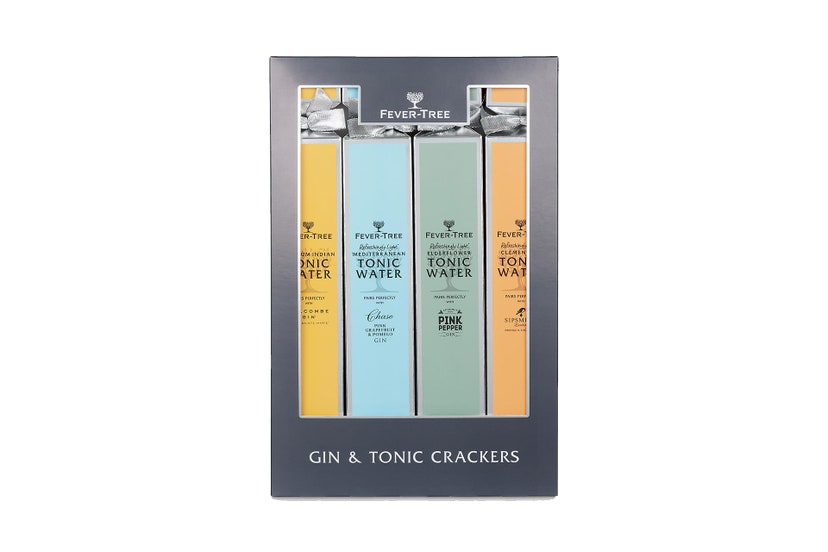 Fever-Tree Gin & Tonic
For gin lovers, this is a Christmas cracker set that certainly won't be going to waste.
Beloved gin brand Fever-Tree has paired their famous gins with refreshing tonic waters to ensure you get the perfect Christmas drink in your cracker.
Each cracker contains a 5cl bottle of gin and a specially selected 150ml bottle of tonic water to match the gin flavour, ranging from Salcombe Pink Gin to Sipsmith Orange & Cacao Gin.  At John Lewis. johnlewis.com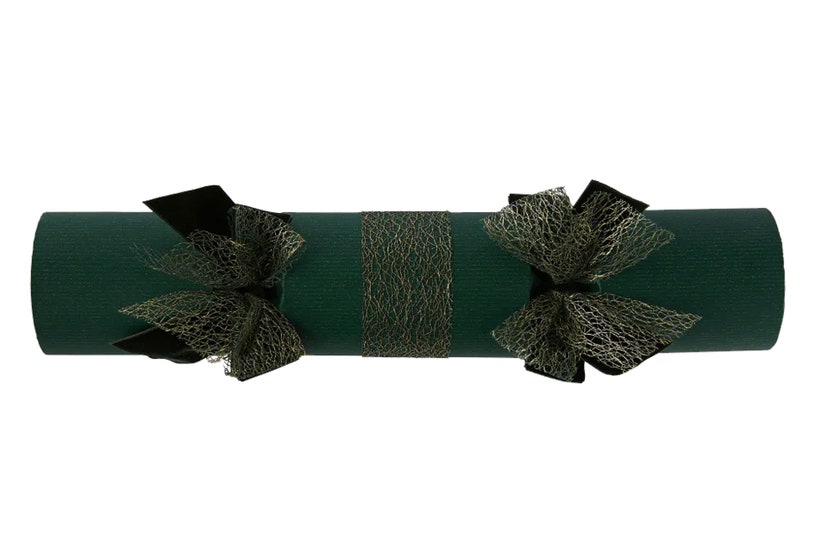 Fortnum & Mason
Fortnum & Mason is renowned for its elegant and traditional Christmas decorations and gifts, and its crackers are no exception.
Featuring gifts such as a candle, teapot infuser and guest soap, the crackers have a Christmas forest design that adds the perfect festive touch to any table. . fortnumandmason.com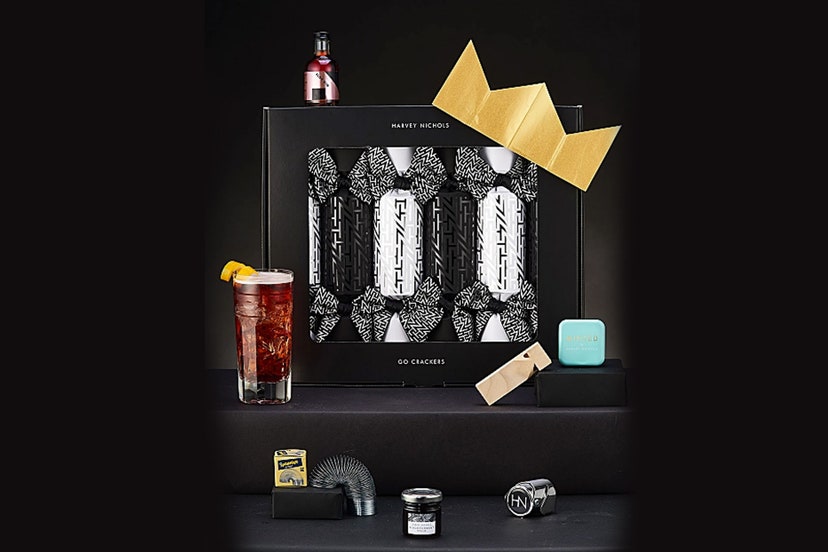 Harvey Nichols 
Get the party off to a good start with Harvey Nichols' crackers.
You'll find gifts you definitely want to keep – from gin liqueur to delicious jam – without sacrificing the traditional cheesy jokes and party hats.  harveynichols.com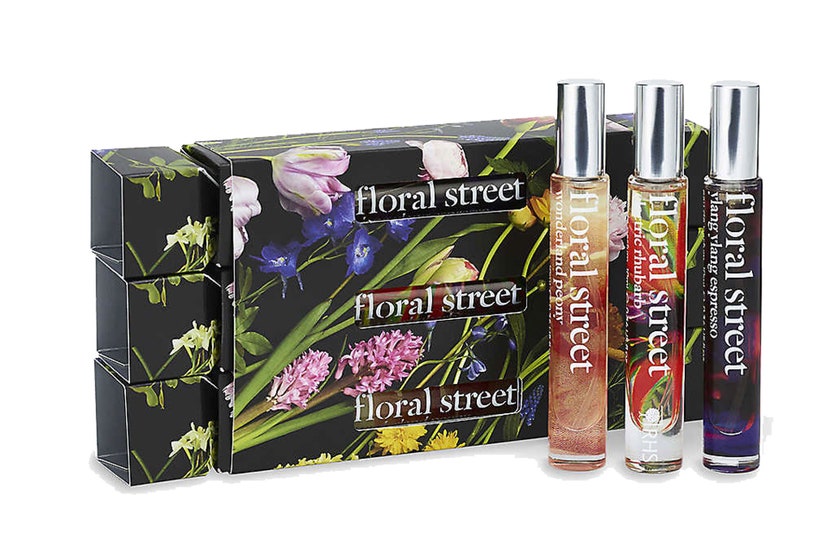 Floral Street 
For an extra-special gift, vegan brand Floral Street have created a set of eau de parfum-filled crackers this year.
You'll find a 10ml bottle in each cracker containing one of three iconic scents – Electric Rhubarb, Wonderland Peony or Ylang Ylang Espresso.
A great way to end Christmas day on a high note. selfridges.com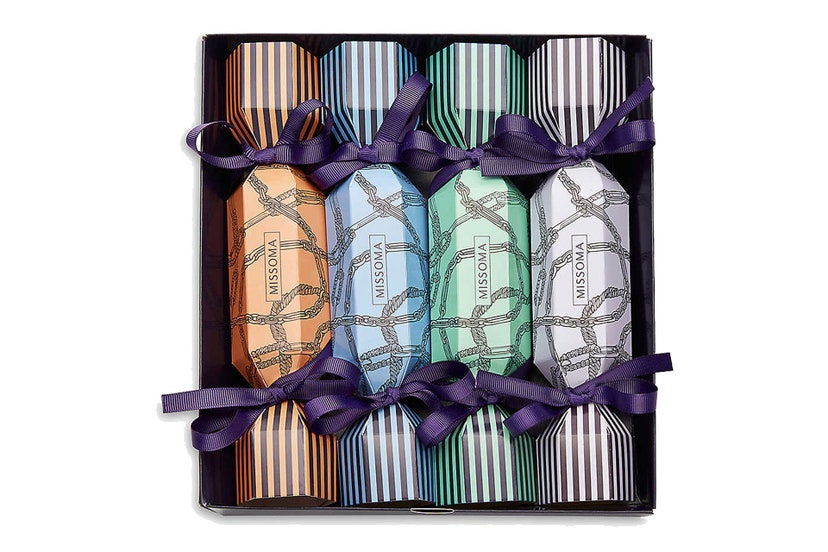 Missoma
For truly standout crackers and opulent gifts, Missoma's are perfect. More suited to women than men, you'll find a pair of earrings in each that will brighten any jewellery lover's day.
Slightly on the pricier side, but absolutely worth it. At selfridges.com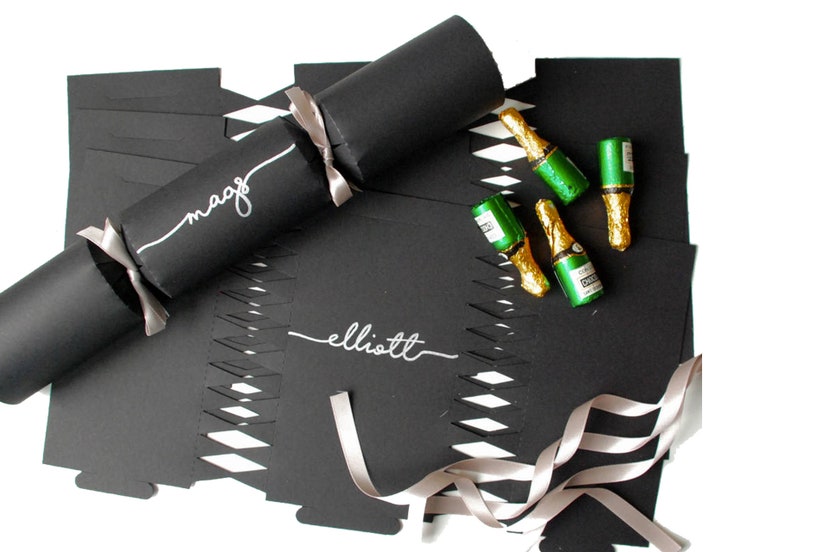 Bespoke & Oak
To add a truly personal touch to your table design, these crackers from Bespoke & Oak come with handwritten names for a minimum of six people.
The crackers will arrive either ready-made or with the option for you to put the gifts in each person's cracker yourself, but all of the items and parts will be supplied for you.
Stylish and sleek, these will also look great on the table. notonthehighstreet.com