Some eight galamsey miners have been trapped in an abandoned pit at Gbane in the Talensi district of the Upper East Region.
The unfortunate incident occurred in the evening of Monday, May 31, after the pit they were working in was engulfed by water following a heavy downpour.
According to sources, these miners are feared dead.
A rescue team led by the police has however been working tirelessly to save these galamsey miners.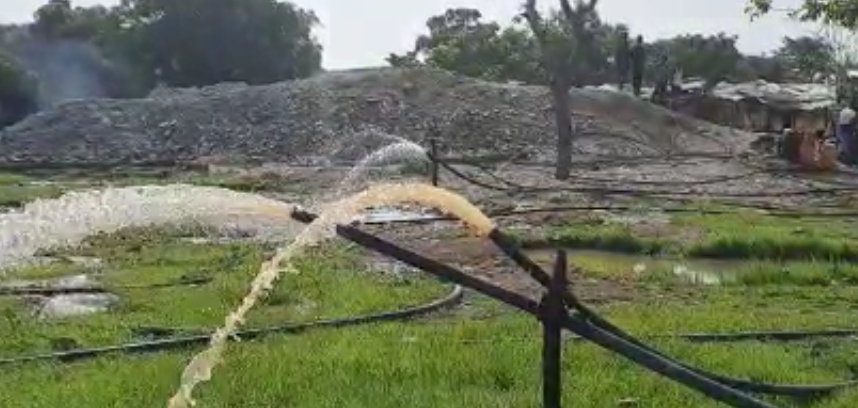 The District Chief Executive for Talensi, Dr. Christopher Boatbil has stated that a large amount of the water in the pit has been drained.
He, however, could not confirm whether or not, any body has been retrieved from the pit.
Meanwhile, the Upper East Regional Minister, Stephen Yakubu has stated that a Committee will be set up to look into the incident and propose some interventions to ensure such happenings do not reoccur.
"In order for this not to happen again, I am going to put up a Committee to look over small scale mining here in the region. The question I ask my self is, when it was raining, did we have a way of alerting these people down there to come up very quickly?
"That is what I really want the Committee to find out. If we did, probably the alarm would have been given to those people, 'Please come out very quickly,' and they would have done that," he said.
He added that the incident has left many in the community and the region as a whole perturbed since "these are young men who are looking for their daily bread."