The Ghana National Gas Company has presented a cheque of ¢2 million to the victims of the Bogoso-Apeatse explosion to cushion them as they recover from the misfortune.
According to the CEO of the Company, the degree of devastation caused by the explosion requires that stakeholders contribute to the area's redevelopment.
Dr Ben Asante indicated that Ghana Gas is ready and will go any length to support the recovery process. He said the Company will not let their compatriots down in these trying moments.
On Thursday, January 20, 2022, an unexpected explosion at Apeatse, a community between Bogoso and Bawdie in the Prestea Huni Valley Municipality of the Western Region, destroyed about 500 homes.
Preliminary investigations conducted by the Police revealed that a vehicle carrying mining explosives, travelling from Tarkwa to Chirano mines, collided with a motorcycle, resulting in the explosion. The incident has claimed about 15 lives.
According to Dr Ben Asante, the amount donated is to help the victims with their needs in the immediate term as government makes efforts to rebuild the community.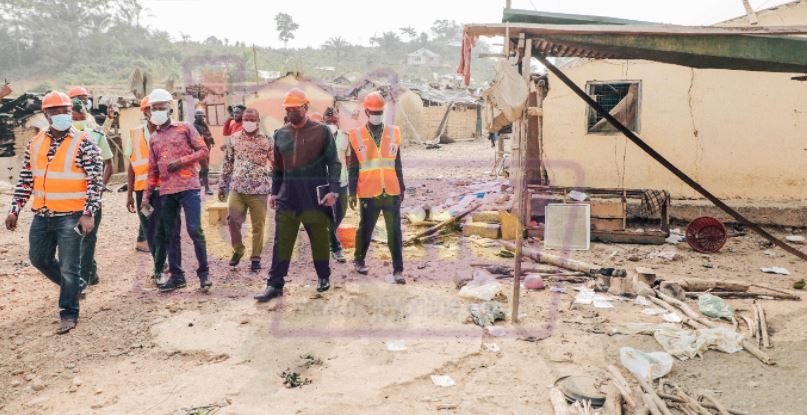 He assured that the Company will be at hand to provide its emotional and financial support whenever needed.
Receiving the cheque, the Municipal Chief Executive (MCE) of Prestea Huni Valley, Dr Isaac Dasmani, expressed gratitude to the Company for the kind gesture and promised that all material and money donations will be used strictly for the needs of the victims.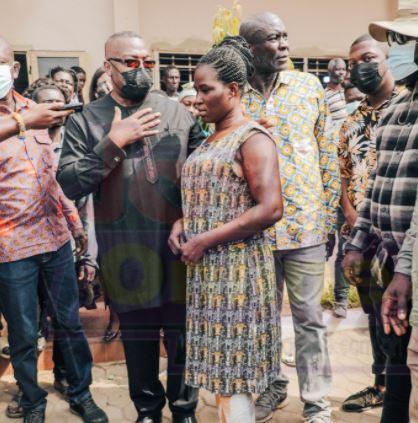 The government has set up a five-member committee to oversee the management of funds supporting victims of the Apeatse explosion.
The Committee is chaired by a former CEO of the Ghana Chamber of Mines, Reverend Dr Joyce Rosalind Aryee.
According to the Lands and Natural Resources Ministry, this is to ensure that the resources accrued to assist Apeatse victims are utilised transparently and efficiently.