The Ghana Water Company Ltd (GWCL) is on the heels on consumers who are said to be currently choking the life out of the company due to arrears to the tune of ¢800 million so far this year.
The arrears stood at ¢684 million in January, 2022, but shot up to ¢800 million after the Public Utilities Regulatory Commission( PURC) granted tariff increase of almost 22% despite the water producer proposing 120% increase.
Deputy Managing Director in charge of Operations, Ing. Peter De-Veer disclosed to Joy Business in Tema as the nationwide disconnection exercise commences.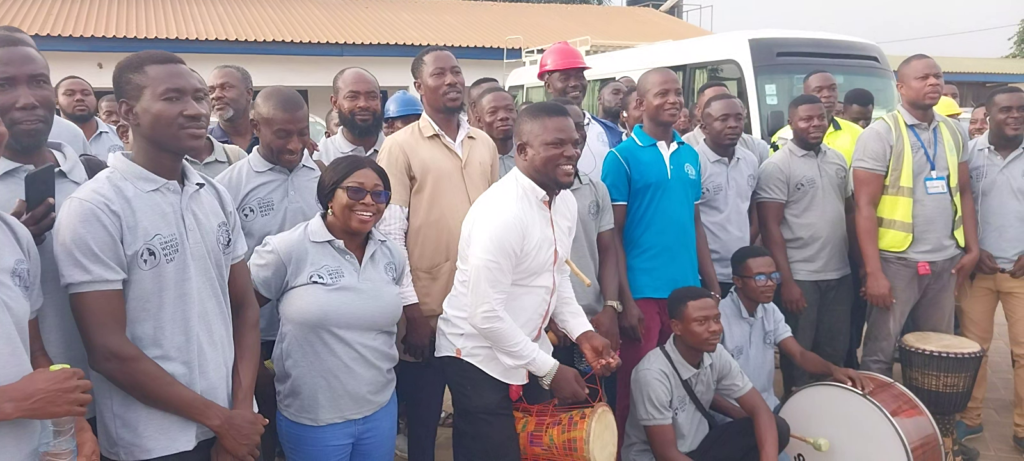 "90% of the arrears is owed by private consumers as government owes only 10%. Government is paying but the business operators claim the economic conditions are unfavourable but we are all operating in it. These people operate and make profit"
Over the years consumers have questioned efficiency of GWCL due to factors such as outdated pipelines, other equipment, leakages, and expansion projects but the company was hoping the 120% increase in tariff would have helped address these challenges.
Per what the Ghana Water Company was granted, it said PURC did not consider profit margin and allowing the arrears to further pile up was only a ticking time bomb.
According to Ing. De-Veer, the company has noted that out of the ¢800 million arrears, the industrial city of Tema alone accounts for ¢140 million.
Tema and Accra are said to be responsible for 60% of the arrears.  
Galamsey activities affecting GWCL operations
What has compounded the company's woes is the surge of galamsey activities in the country which keep polluting water bodies despite the government's and stakeholders' attempt to deal with it.
GWCL spends substantial amount of money in foreign exchange importing chemicals among other essentials to treat the water before making same available to consumers.
"The pollution is telling on us. If we are not very careful, the arrears will choke the life out of Ghana Water Company and the country cannot exist without us. So what do we have to do?"
"We have to sit up and move to the houses and the industries and tell those who are using our water to do business that, no it is time for you to pay!," he exclaimed.
Ing. De-Veer wondered how consumers especially Christians and Muslims feel as they celebrate easter and fast respectively in this month when deep in their hearts they've refused to pay for water used.
" Do you feel good praying to God and Allah in such a situation," he quizzed.
Representing Managing Director of Ghana Water, Ing. Dr. Clifford Braimah, he encouraged staff of the company not to relent on their effort in achieving target of this mission.
He urged defaulters to pay through either the electronic means using their phones or paypoints and GWCL offices across the country to avert being disconnected.
"The disconnection exercise is not out of the blue. We have been sending notice to warn them but nothing has come out of it. There is very little we can do at this point than to go ahead"
GWCL sees this operation as an important beginning in ensuring that arrears wouldn't rise to this level again.