Laptops have become indispensable in the lives of modern students, as assignments and presentations are almost impossible without them.
However, in situations of a power outage, it can be used for a limited time and soon the battery runs out.
But, imagine a portable solar power bank that can be used to fully charge four laptops, phones and three light bulbs simultaneously.
CEO of EcoCent e-waste Recycling Limited, Robert Nsoh, has made this possible.
"We are here to provide reliable solar power system for rural communities and schools.
"We believe the power bank for laptops and light bulbs will help students in the tertiary level in their studies," he said.
The power bank called EcoMini+ provides the user with 24/7 light and at least four times laptop recharging.
The power bank for laptop is purposely for laptops and other low consumption devices like smartphones.
'With the EcoMini+, you have a laptop slot for recharging all kinds of laptop and a DC-3 V slot where you can plug in the bulbs for lighting, you also have input slot where you plug the solar panel during the day for recharging of the power bank," Robert explained.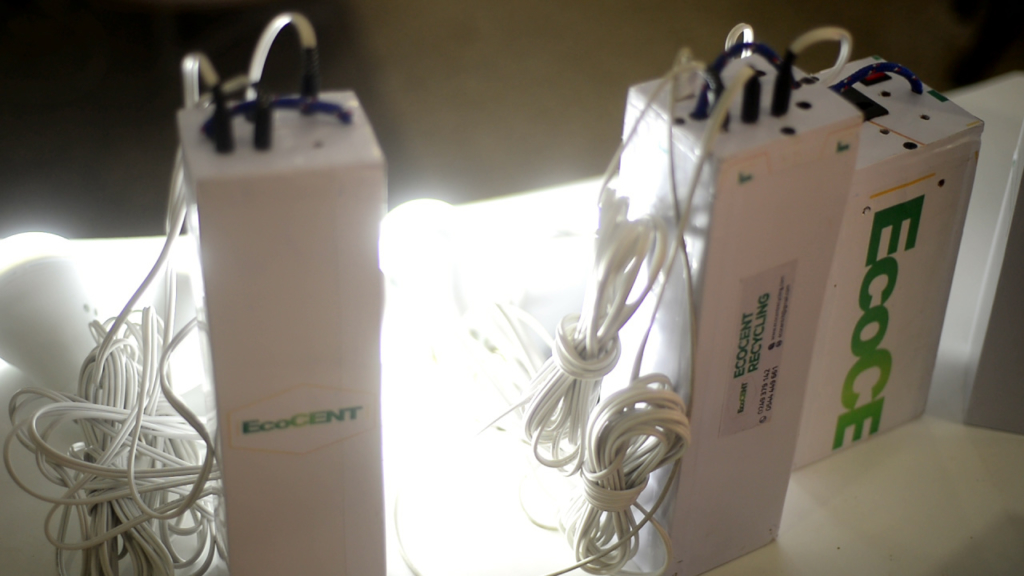 Another model, EcoMini is a light and phone power bank, low price 12 hours continue lighting and over 10 times recharging of smartphones.
"There are already 6 products on the market during the testing and experimentation stage.
"We have five pieces of the EcoMini+ and 8 pieces of the EcoMini ready for marketing," he said.
"It should not be used to power household gadgets like TV, fan and system unit. However, there are other charges we've also developed for that purpose," he cautioned.