The Deputy Minister for Health, Mahama Asei Seini, on Sunday received 1.5 million doses of the AstraZeneca Covid-19 vaccines from the German government in support of the fight against Covid-19 in Ghana.
The donation from the German government follows the announcement by Chancellor Angela Merkel to President Akufo-Addo during the Compact with Africa Summit in Berlin on August 27th, 2021.
Germany has so far provided Ghana in the fight against the COVID-19 pandemic with 389,200 doses of vaccines, which will be rolled out throughout Ghana from Friday, September 24th, 2021.
In addition to the delivery of 1.5 million doses on Sunday, Germany is planning to provide another 385,000 doses to Ghana via the COVAX facility, making the number of COVID-19 vaccines for Ghana from Germany rise to 2.3 million doses.
For the delivery of the 27 palettes of vaccines from Cologne, Germany, to Accra, the German and the Ghanaian governments partnered with global logistics giant DHL, which will provide a cargo plane to ensure safe and fast delivery. DHL is headquartered in Germany's former capital Bonn and offers specialized services for medical supplies.
Currently, the German Epidemic Preparedness Team (SEEG) is providing theoretical and practical training in next-generation sequencing of viruses as well as bioinformatics analyses at the Kumasi Centre for Collaborative Research (KCCR) to enable the Ghanaian authorities to identify potential new coronavirus variants of concern.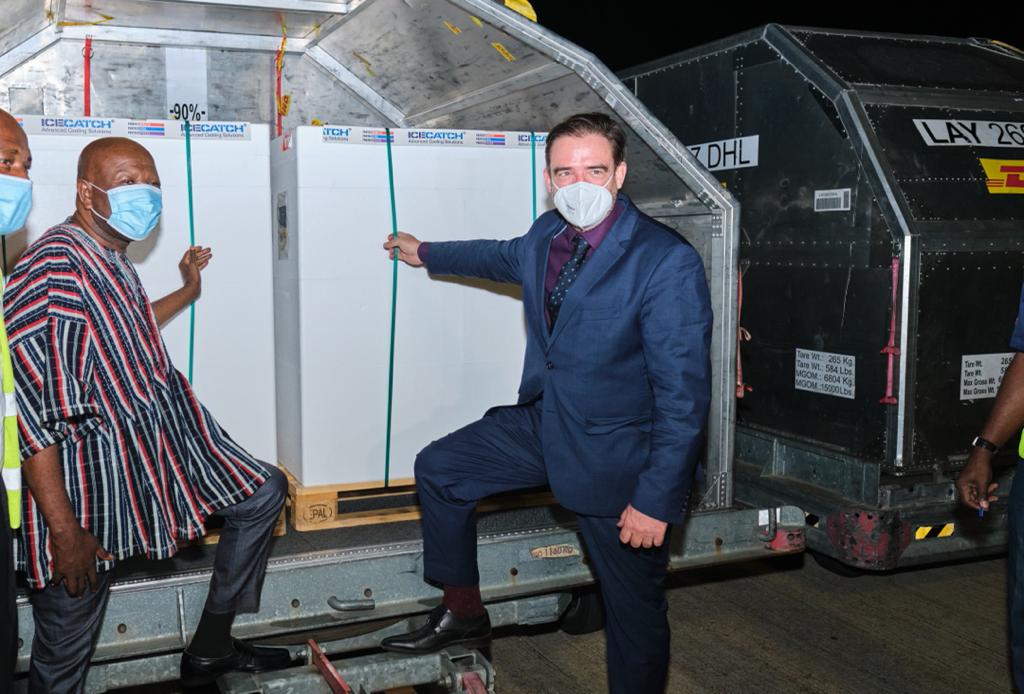 Complementary to the vaccines Germany has provided equipment like a full Intensive Care Unit for a hospital in Takoradi, 45 ventilators and 5,000 pulse oximeters for several hospitals in Ghana, support to the laboratories at the Kumasi Centre for Collaborative Research (KCCR) and the Noguchi Memorial Institute, as well as personal protective equipment including 470,000 face masks and nutritious meals for frontline healthcare workers, amongst others. In total, Germany's bilateral support to Ghana amounts to a value of more than 25 million Euros.
The bilateral assistance to Ghana complements Germany's contribution to the ACT-A distribution platform, of which Germany is the second-largest donor, providing €2.2 billion. COVAX is part of ACT-A.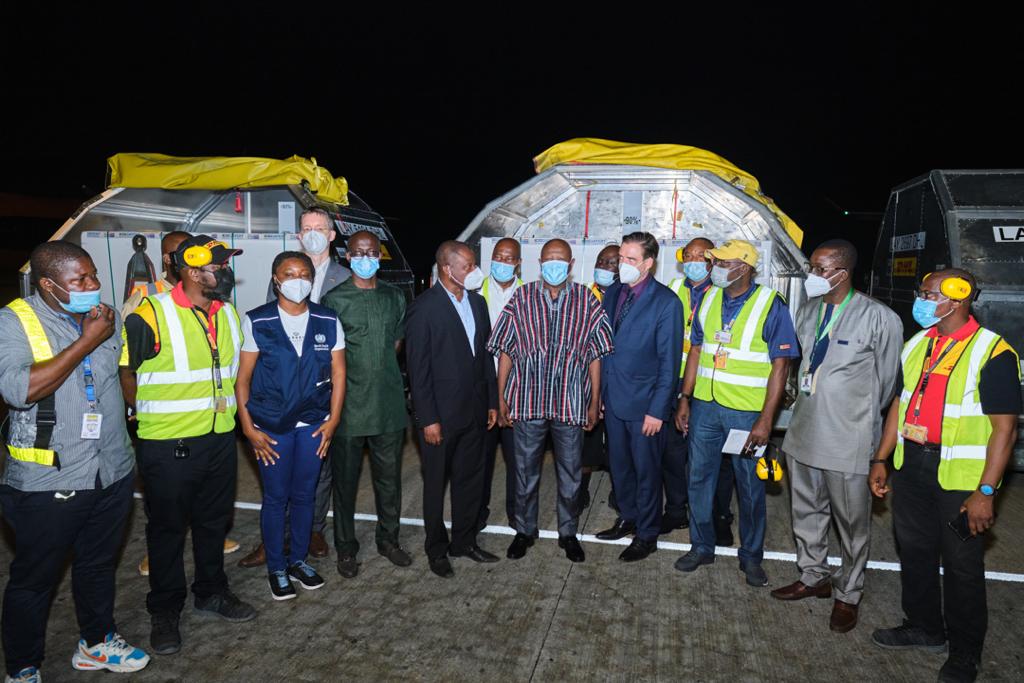 In addition to its financial contribution to COVAX Germany will pass on 100 million doses, primarily to countries in transition and developing countries, 90 per cent of which will be distributed through the COVAX vaccine platform.
COVAX is helping to vaccinate people worldwide – the only way to prevent the risk of constant new mutations of the virus. Nobody is safe until everybody is safe.