Hearts move to first while Kotoko move up to fifth. What lessons did we learn?
TEAM OF THE MATCHDAY: ACCRA HEARTS OF OAK
PLAYER OF THE MATCHDAY: YAHAYA MOHAMMED
DISAPPOINTING TEAM OF THE MATHCDAY: DREAMS FC
CIOABA HAS MADE ADUANA CONTENDERS YET AGAIN
Aduana were tipped to battle for the league title after making impressive signings during the off season. However, after a horrendous start to the season which saw them lose three games in a row, opinions began to change about them. The introduction of Romanian Aristica Cioaba has restored the faith in the Dormaa side and they are well and truly in contention for the title. Four consecutive wins, 15 goals and conceding 2 in their last 4 games makes them a force to reckon. In addition to this, they have a fit and confident Yahaya Mohammed scoring for fun. The top of the league will certainly get more intriguing.
DREAMS HATE BRONG AHAFO
Dreams FC have lost 4 games already this season. The new entrants lost to Kotoko at Dawu and have lost to Chelsea in Berekum, Techiman City in Techiman and Aduana in Dormaa. With the exception of the Kotoko game which was at home, the other three have been away and more precisely three of these four defeats have come away in the Brong Ahafo region. Dreams will hope to overturn this bad record when they travel to face Bechem United, another Brong Ahafo side later on in this season. The positive however is that they will welcome all these Brong Ahafo sides to Dawu.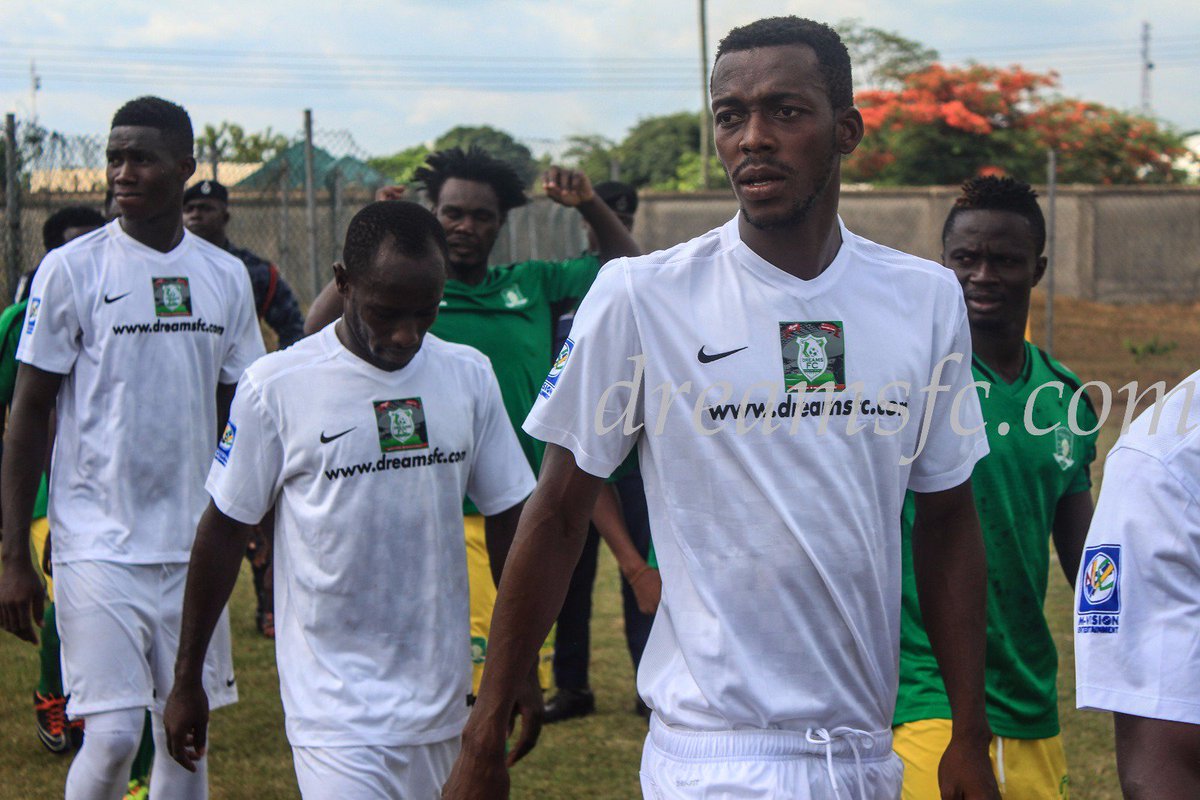 DAUDA HOLDS THE KEY TO KOTOKO
It is no coincidence Kotoko's best form has been met with a return to form and goal scoring ways of Dauda Mohammed. The youngster is the heart and soul of the team with Kotoko thriving on his dynamism in recent matches. Dauda had not scored prior to week 7. Within that period, Kotoko has managed only 3 goals. Since his return to full fitness, Kotoko have scored 8 goals in 5 matches with Dauda scoring 3 of these. His physical attributes such as strength and speed make him a nightmare for any defender. Kotoko have failed to score in only one match within this run and it was the game the Porcupines were unlucky with Dauda notably missing a sitter. Kotoko's season largely relies on Daua. Football is a team sport, but he can generate moments of brilliance to decide matches for the Porcupines.
HEARTS CONTINUE TO IMPRESS AWAY
Kenichi's counter attacking machine once again proved the team has been built for away performances. Solid defence and quick transitions have been the order of the day for the Phobians and they once again exhibited this in Berekum, a place where no one dared to dream of a win. This result has propelled Hearts to the summit of the table. Though this matchday won't win them the title, it makes a huge statement on their title aspirations. Keni has to find ways to improve his side at home especially in games where they are required to take the initiative.
LEAGUE CHAMPIONS IN TROUBLE
Ashantigold's season has gone from bad to worse. The Miners have drawn more than every team in the league and now find themselves languishing in the bottom. On and off the field problems have crippled Bashir Hayford and his team and an immediate solution ought to be found. At this same stage last season, Ashantigold were flying to the league title but cannot win at their own home grounds to save their lives. Ashantigold are one of the few teams yet to be relegated since the era of the Premier League and Fianoo and his team must ensue this proud legacy is kept.
TIME FOR HERBERT ADDO?
Herbert Addo has failed to conclude a full season for a second time in two seasons. It was Hearts last year and Inter Allies this season. Herbert is one of the tactically gifted coaches in the country showing flexibility and more importantly the ability to adjust to situations. While at Hearts, he paraded a swash buckling attacking side who scored for fun in 2002. At Aduana, he put together the best defensive side till date when he led the Dormaa side to their first and only league title. However, the tactically astute manager seems to have slightly lost the plot. The game has become more and more reliant on physical fitness and more tweaks which seems to be different from Herbert's era. After two unsuccessful seasons, it is about time one of the celebrated coaches in the country calls time on his illustrious career.
FORGETFUL DERBY
Every player dreams of making an impact on his debut. Either scoring a winner goal or delivering a cross that would decide your debut game. This certainly would have been the thought of Gilbert Fiamenyo who was playing his first game for Dwarfs against Kotoko. This did not go to script for the bulky striker who missed a penalty with his side 2-0 down. A bad day at the office for Fiamenyo but he will certainly hold the key to Dwarfs survival in the league. The Cape Coast side have scored 7 goals in 11 matches and Fiamenyo's inclusion and goals could turn their loses into draws and draws into wins.
–
Follow Kweku on Twitter: @nana_odum. Get more updates on Facebook/Twitter with the #JoySports hashtag