Greenland lost a record amount of ice that equated to six Olympic-sized swimming pools each second in 2019.
The findings were made just days after other research found the island's ice may have melted beyond return.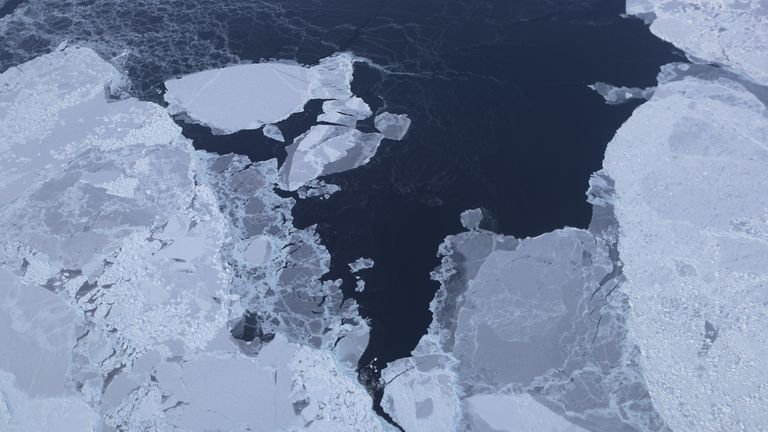 The Arctic is predicted to continue to warm and sea ice reduce.
That's according to a new study which found Greenland lost 532-gigatonnes of ice, breaking the previous record set in 2012 by 15%.
But melting in the two years before 2019 was down on any other 24-month period since 2003, the Alfred Wegener Institute in Germany research found.
The study is the second in a week to reveal Greenland is melting quicker than anticipated, after another found its ice sheet is likely to disappear regardless of how fast climate-warming emissions are cut.
For the Alfred Wegener Institute, Geoscientist and Glaciologist Ingo Sasgen was able to monitor the ice mass loss using satellite missions which tracked changes in gravity.
He found loss slowed for two years amid unusually cool summers and higher snowfall in western Greenland, before a warm change helped accelerate the melting last year.
Mr Sasgen explained the amount of ice lost in 2019 was enough for each person on earth to have 66 tonnes.