Guinness Ghana Breweries PLC, Ghana's leading total beverage business and a subsidiary of Diageo PLC, has honoured deserving sorghum farmers and in the Northern, Upper East, Upper West, North East and Savannah Regions at a recognition and appreciation event held in Tamale.
The event, which recognized 18 deserving farmers and groups, forms part of the beverage company's efforts at investing in sustainable agriculture and brewing operations.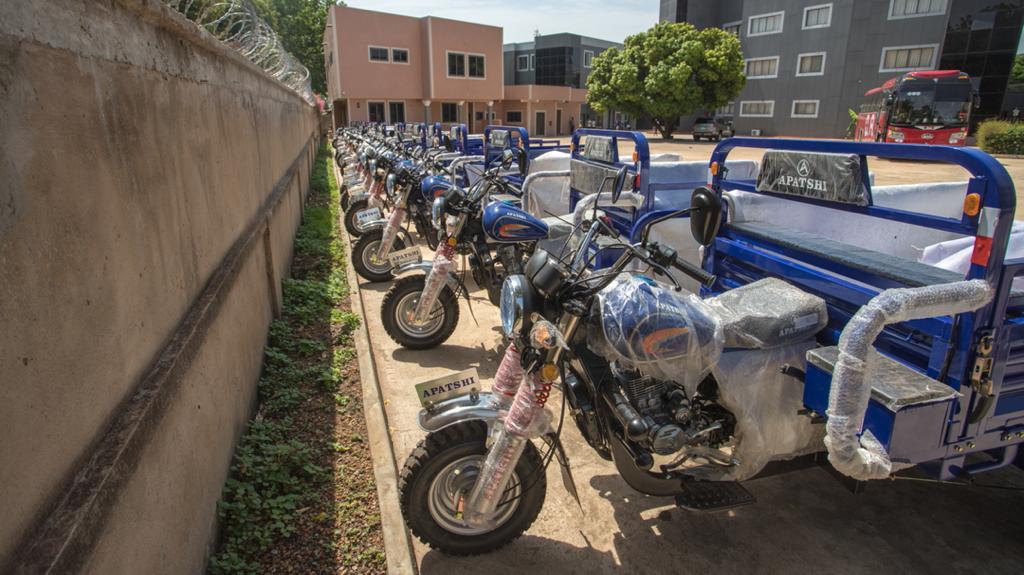 Guinness Ghana's Local Raw Material (LRM) intervention started in 2012 in line with Government's policy initiative to incorporate the use of local raw materials in the production of our alcoholic and non-alcoholic beverages.
The company currently sources over 60% of its raw materials locally, from 12% in 2012.
Guinness Ghana uses sorghum in brewing its premium brands such as Guinness Foreign Extra Stout, ABC Lager, Guinness Smooth, and Malta Guinness.
Speaking at the awards ceremony, Managing Director of Guinness Ghana, Helene Weesie noted, "we have been energized to invest in the cultivation of sorghum, re-engineer our brands to use more sorghum as well as innovate brands that solely use sorghum."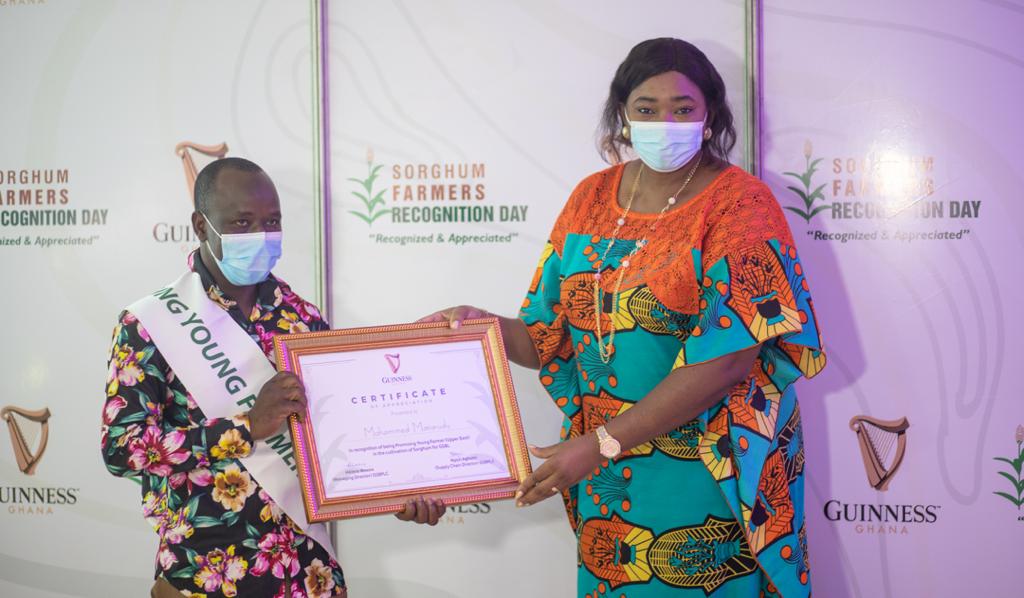 "All these would not be possible if we do not have the hard-working farmers gathered here toiling every day to provide us the raw material."
She added, "additionally, we are working with over 30,000 farmers across 11 of the 16 regions in Ghana. According to a study by the Bureau of Integrated Rural Development of the Kwame Nkrumah University of Science and Technology (KNUST), this programme is impacting over 210,000 beneficiaries across the value chain".
Delivering the keynote address, Northern Regional Minister. Mr. Shani Alhassan Shaibu, applauded Guinness Ghana for their local raw material initiative.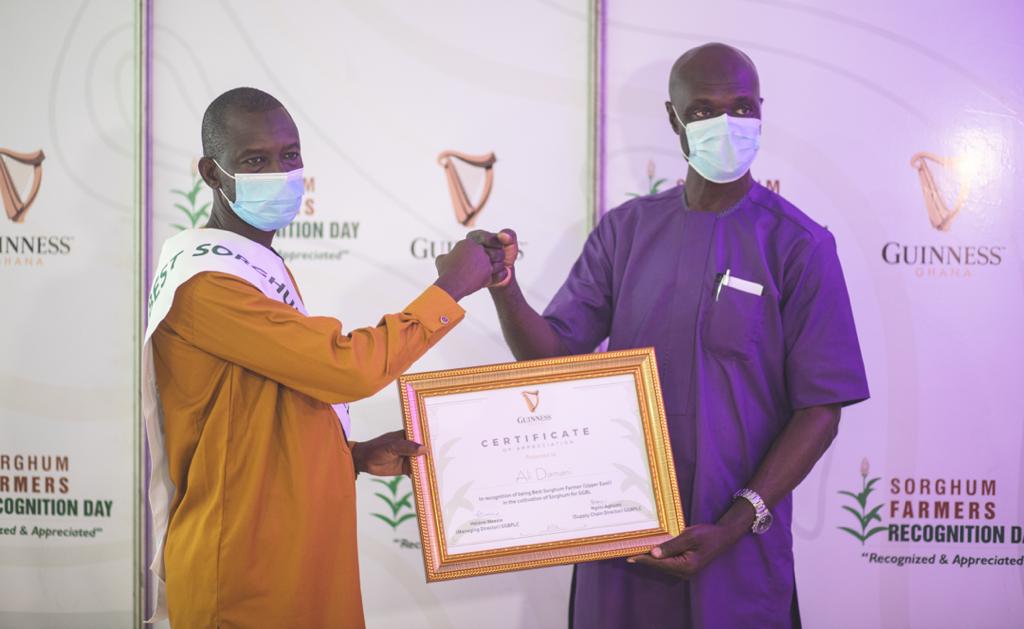 Mumuni Wandusim and Ali Damani, both from Upper East together with Dery Laziroes and Peter Jbegbo from Upper West were recognised as best sorghum farmers. Asana Ali and Lawrencia Kumpa from Upper West, as well as Cynthia Ajegeyem and Awini Anenem Aboug from Upper East emerged best female farmers.
All the winners took home an assortment of prizes including motorcycles, tricycles, tarpaulins and assorted products from GGBL.
The list of winners are as follows:
Upper West
Best Sorghum Farmer – Dery Laziroes
Best Sorghum Farmer – Peter Jbegbo
Best Female Farmer- Lawrencia Kumpa
Best Female Farmer – Asana Ali
Best Young Farmer – Bayor Emmanuel
Best Young Farmer- Imoro Suleman
Best Farmer Group – Tuopari Group (Ndomo Emmanuel)
Best Farmer Group – Baazu Group
Farmer Practicing Good Soil Management – Tuolazuma Era-Yee
Upper East
Best Sorghum Farmer – Ali Damani
Best Sorghum Farmer – Mumuni Wandusim
Best Female Farmer – Cynthia Ajegeyem
Best Female Farmer – Awini Anenem Aboug
Best Young Farmer – Mohammed Masa-Udu
Best Young Farmer – Ben Asigri
Best Farmer Group – Punyoro Kababia Nimoro Tigisem
Best Farmer Group – Asidamalis Group
Farmer Practicing Good Soil Management – Elijah Duut