The aged in society often times are neglected to their fate, especially those from less privileged homes, a situation which has left many of them depressed and taken some to their early graves.
Realising the need for care for the aged, a compassionate group of individuals came together to form an NGO called 'Noble Age Foundation.' This organization, led by Noble Awume, aims to restore hope and dignity to the aging population of Hohoe and beyond.
The Noble Age Foundation, founded by the MCE for Hohoe, Daniel Noble Awume  in  Hohoe has taken up the role of taking care of the aged in the municipality starting from the communities in Hohoe and hopes to expand to other areas and regions.
According to the Operations Manager, Emmanuel Agbeshie, the Noble Age Foundation recognizes the need for empowering the elderly with new skills and hobbies hence, organized workshops on art, music, and technology, encouraging the seniors to explore their creative side and embrace new opportunities.
 He noted that the NGO hopes to expand its operations, establishing community centers where the elderly could gather for social activities, educational programs, and health services.
The impact of Noble Age Foundation reverberates across Hohoe and beyond, according to Agbeshie, adding that the communities are beginning to see the elderly not as burdens but as cherished members who have much to offer.
Noble Awume noted he witnessed  firsthand the plight of the elderly as his own grandparents had lived their final years in loneliness and isolation, longing for companionship and meaning, and he was mostly there for them especially his grandmother. And  determined to make a difference, he rallied a group of like-minded volunteers who shared his vision.
Mr Awume noted that the Noble Age Foundation team started by reaching out to local retirement homes, inviting residents to participate in various activities and events. They organized weekly visits, where volunteers engaged in heartfelt conversations, listened to the elders' stories, and provided companionship. The simple act of spending time with them brought immense joy and warmth to both parties.
Recognizing that many elders faced financial struggles Noble Age Foundation initiated fundraising campaigns to provide financial aid for those in need. They partnered with local businesses and sponsors who generously contributed to the cause.
"With the funds raised,  we are able to provide meals sometimes to some of the aged  who couldn't afford nutritious meals, regularly send them foodstuffs and also take care of their medical needs," Mr. Awume said.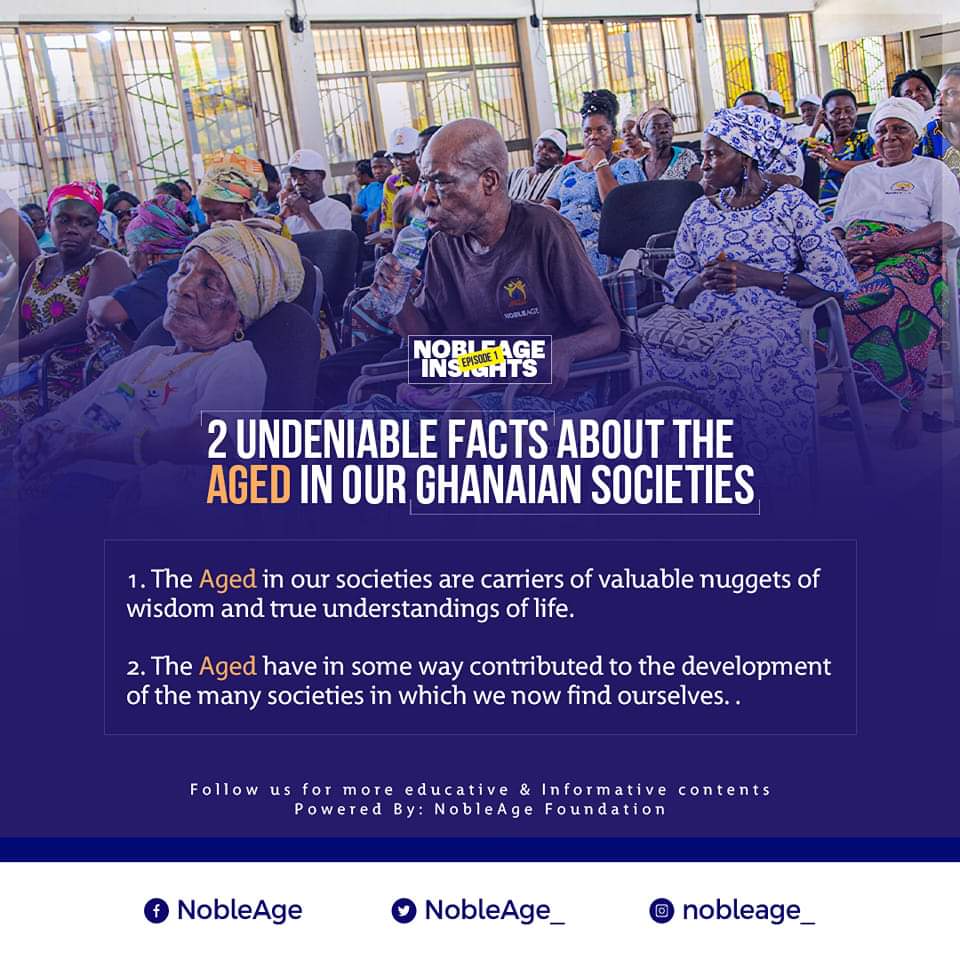 DISCLAIMER: The Views, Comments, Opinions, Contributions and Statements made by Readers and Contributors on this platform do not necessarily represent the views or policy of Multimedia Group Limited.