The President and Provost of Academic City University College, Professor Fred McBagonluri, has revealed that he was not lucky although privileged, as a child.
"I was privileged but not too lucky", he told Lexis Bill on Personality Profile, on Joy 99.7 FM, Thursday.
Lexis asked what his childhood was like. The PhD holder in Materials Engineering responded that he was six years old when his parents divorced, "when my parents divorced, I ended up with my mother's parents, and those were challenging times. We used to walk barefooted all the way from Bawalashie to University Star Village Primary School. My father died when I was 11 years old."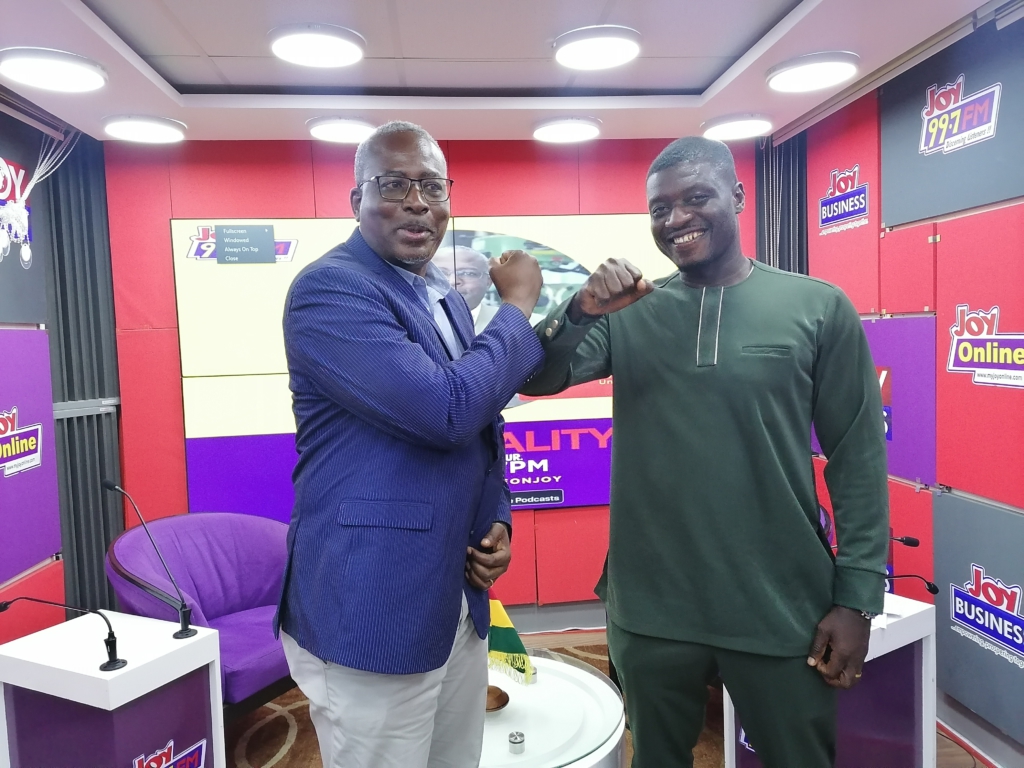 Young Fred McBagoluri was born in Bawaleshie, a village suburb of Accra, most of which is now East Legon. His mother was born in Labadi, and his father was from the Bagonluri clan, one of the prominent families in the Upper West Region; grandfather was the Chief of Gwolu.
Prof McBagonluri revealed that despite these humble beginnings, he persevered due to lessons he learnt from his grandparents, "the humility, the drive to excel, the ability to want to be best among equals, the immigrant traits of coming to Accra to make a better life for themselves, and the whole notion that you have to go out there to get what you want."
Touching on childhood professional fantasy, the President of Academic City University College said he wanted to be a Mechanic (Fitter), "I was so fascinated with cars speeding behind our homes, I thought Mechanics had the biggest fans because they were always changing cars and speeding past the house. I felt, this will be cool".
He ended up as a US-trained Engineering Science and Mechanics Master's Degree holder after obtaining distinction at Nandom Secondary School and winning a scholarship for best performance in the Head of State Award for distinct performance in the 1991 West African Secondary School Examinations.
He returned after making a significant impact on the US economy. Prof. McBagonluri has written over 40 US patents and patent applications with 22 issued patents. These are original ideas for various products by Prof McBagonluri.
Making him, arguably, the Ghanaian with the most US patents. These patents are all health systems and processes related, including a hearing device. This is critical if one considers that 20 to 30 per cent of Ghanaians are hearing impaired.
Prof McBagonluri said since returning to Ghana; he has been engaging in various activities with the ultimate objective of contributing to the development of the engineering human resource base of the country. "We are working together with the National Science and Maths team.
Before this particular year, most of their activities have been theoretical; it has become necessary for us to bring the experimental component. To make sure that our kids are graduating with degrees, but also with good skills. So we are hosting the first in-lab, experimental hand-on type experience for the participants," Prof McBagonluri explained.
According to him, among the products that the National Science and Maths Quiz participants are being exposed to is an electric car and a locally manufactured ventilator.
"You need it beyond Covid-19. We have customized the ventilator such that it can be used in an ambulance. And we want to make it solar-powered or electricity chargeable. The first product will be called Stella I, named after a former UN Diplomat who donated GH¢10,000 in support of the project," he revealed.
Prof McBagonluri further indicated that "Dr Alex Doodo of the Ghana Standards Authority has been very supportive and authorities of the Food and Drugs Authority are currently assessing the product for approval and production in commercial quantities. GIZ has graciously offered to sponsor the rollout of the ventilators with $200,000.00. Stella I is an African thing; it takes into consideration the realities in our environment.
If there is an emergency today, and people need a ventilator, all FDA has to do is give us a pass. We can actually put Iit on a human body, but the processes need to be completed," he emphasized.
He announced that all things being equal, the product will be on the market in August this year.