The Institute for Education Studies (IFEST) has condemned the alleged burning of school property by students who wrote the West African Senior School Certificate Exams (WASSCE).
The group says this action, coupled with pockets of riots by some finalists, should be curtailed and culprits made to face the full rigours of the law.
In a statement to congratulate students who sat for the exam, Executive Director, Peter Anti said, "another act which is increasingly becoming part of WASSCE is the attitude of some finalists. We have taken note of pockets of riots and disturbances on some campuses."
"Prominent amongst them is the burning of the boy's dormitory of Nyinahin Catholic School in the Ashanti region.
We condemn this pocket of violence and call on the Ghana Police Service to make the culprits face the full rigours of the law when found".
The statement referenced a report by IFEST in 2018 where the organisation asked stakeholders in the education sector to pay attention to the changing nature of riots on campuses post-WASSCE.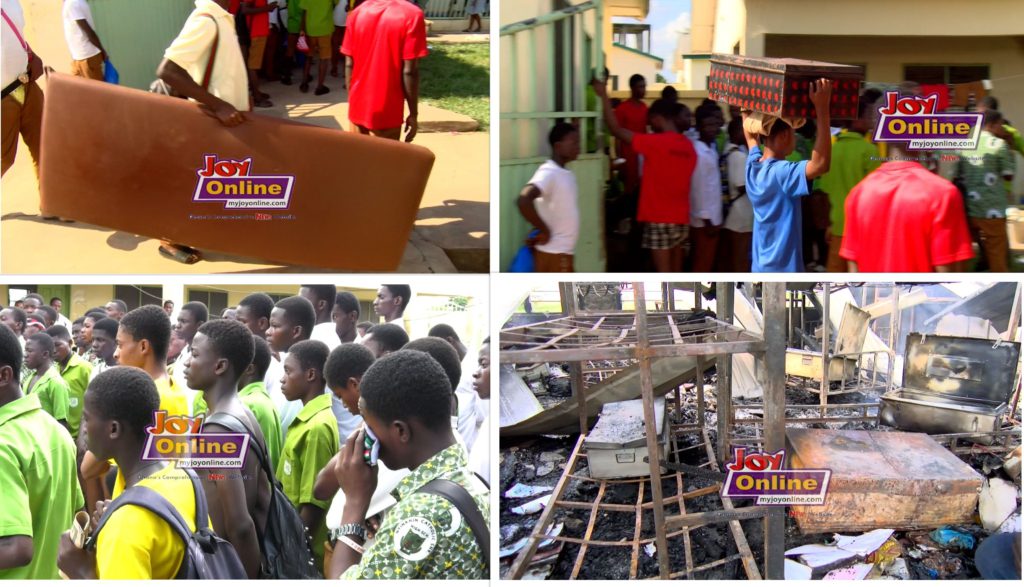 "In the report, we noted that the indiscipline in our educational institutions have graduated from the mere chanting of war songs, boycotting of dining to the attacking of staff and destroying properties.
"These are worrying trends and need to be nipped in the bud before they get out of hand. Again, it has been observed that, after registering for their final examination, some students tend to be very undisciplined, causing series of problems for the school, teachers and their colleagues," he added.
The group is calling for a total review of the disciplinary measures in schools to help maintain law and order in the SHS.
Find the full statement below.