The Korean Foundation for International Health (KOFIH) has presented a brand new vehicle to the Oti Regional Health Directorate.
This forms part of the organization's commitment to improving healthcare delivery, in underserved areas in Ghana.
The presentation was in response to an appeal for a vehicle for monitoring by the Oti Regional Health Directorate. 
The Country Director of KOFIH, Jinho Kang, said the brand new Nissan Navara Pickup was presented to support in implementing projects being undertaken by his outfit in the region.
He was optimistic it would also enhance administration work of the directorate and ensure healthcare delivery.
The Oti Regional Health Director, Dr Osei Kuffour Afreh, was highly appreciative of the gesture by the Korean organization which has invested so much in the country's health sector since 2014.
He said interventions of the KOFIH have contributed to accelerated healthcare delivery in the region.
"We will make sure the vehicle is put to good use and for its intended purpose", he stressed.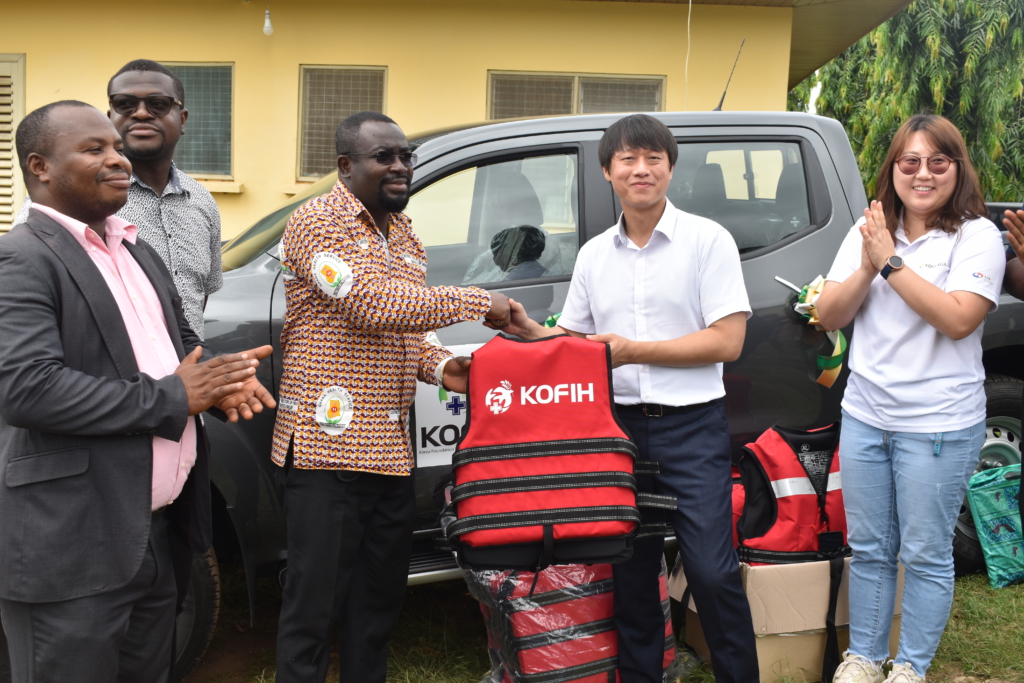 The Oti Regional KOFIH Coordinator, Cecil Dovia, said the vehicle would enhance their monitoring and execution of projects in the intervention districts.
"The vehicle presented would help me to move around and supervise projects in the three intervention districts, namely; Krachi West, Krachi Nchumuru and Kadjebi District", he said. 
20 pieces of life jackets were also presented to the directorate.