Ghanaian musicians are inherently very selfish. I will explain.
Most of the time, when an artiste comes out to complain about an issue, it is about how it affects them directly and not for the general good of others.
There is nothing wrong with fighting for your right. There is nothing wrong with fighting for yourself, but they usually come across as Martin Luther King seeking emancipation for their people, when in fact, they seek their parochial interests.
Why do most musicians stop complaining about the general imbalances in the work of GHAMRO when later they personally receive 'good' amount of money as royalties? Where does their "industry saviour" spirit vanish to after they personally get sorted while the system still remains unfixed?
Almost all the musicians that have come out to talk about the weak system of the Ghana Music Rights Organisation (GHAMRO) keep shush right after they are called and given bigger amounts of royalties.
What is the problem with GHAMRO?
The Ghana Music Rights Organisation (GHAMRO), established under Section 49 of the Copyright Law of 2005, is the only body in Ghana mandated to collect and distribute royalties on behalf of authors, composers and other rights owners.
Over the years, the GHAMRO leadership has attributed its inability to equitably distribute royalties for its members due to lack of scientific means of collecting the royalties.
They have also complained about non-payment of royalties on the part of radio stations and other music users.
Another reason they have attributed to this problem is low amount of royalties from blank CDs. GHAMRO takes money from government, from taxes collected on blank CDs imported into the country. However, with the gradual extinction of CDs, the money accrued from the blank levy has also reduced.
Criticism
A lot of musicians have complained that they have been paid as low as GH¢200 as royalties by GHAMRO.
About two years ago, Ghanaian dancehall artiste, Livingstone Etse Satekla, known in showbiz as Stonebwoy, re-ignited the discussion when he mentioned to Ghana's High Commissioner to the United Kingdom, Papa Owusu-Ankomah, that since he started music, the only amount of money he had received as royalties from GHAMRO was GH¢2,000. Later, he was called by the leaders of GHAMRO, and he was given more money. He said the leadership had explained things to him better.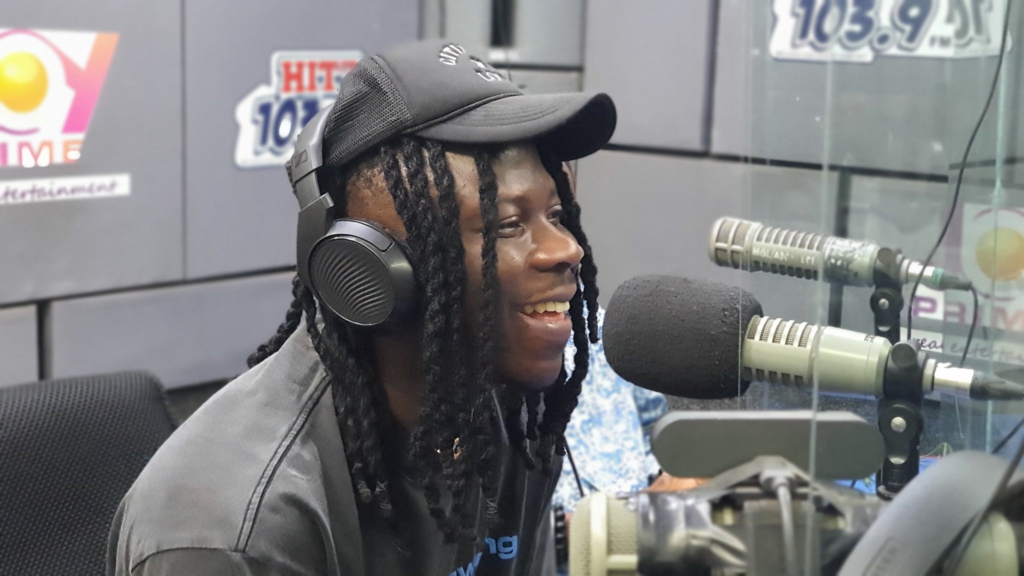 In July, 2021, 85-year-old legendary Ghanaian musician, Ebo Taylor also complained about the amount of money he got from Ghana as royalties as compared to what he took from other collective management organisations (CMOS) outside the country.
"It is not enough, it is not any good money to rely on. I get $20 million from the diaspora, 20 million dollars or 50 million pounds. I don't get much from Ghana because it's just one country but abroad there's Italy, Spain, Norway, Sweden, Denmark," he said.
Shatta Wale after complaining in February 2022 about GHAMRO's royalty distribution system, later got an increment (as high as about 30,000 cedis) in his royalties and has since kept mute over anomalies in GHAMRO's royalty collection and distribution.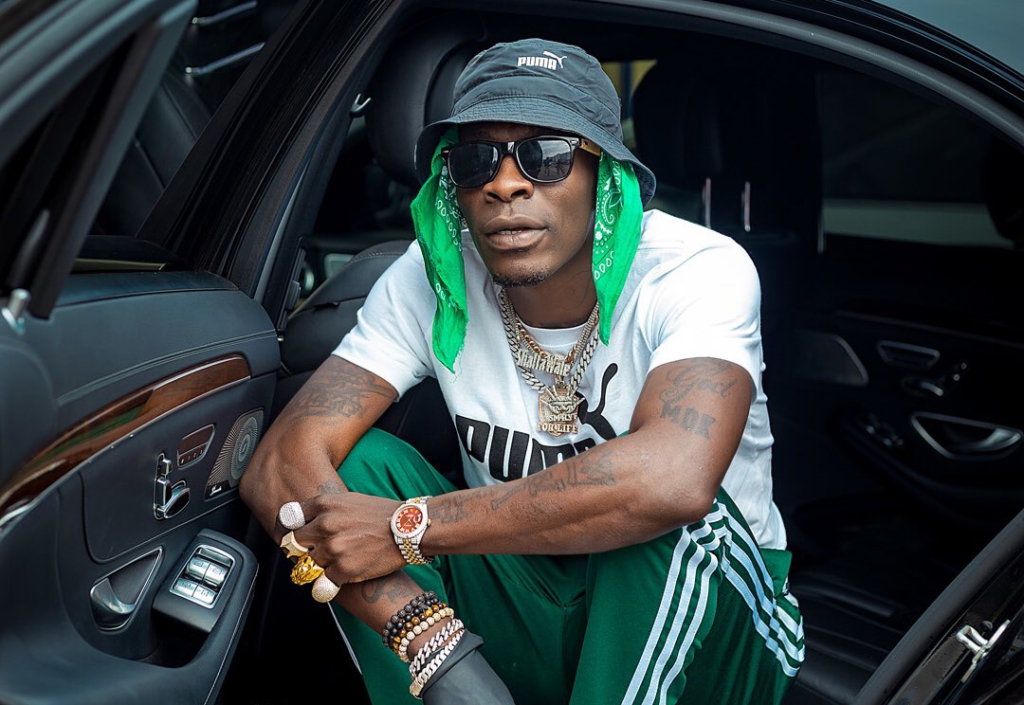 Gospel musician Celestine Donkor has also been silent after she started receiving an appreciable amount of money from GHAMRO.
A few months ago, Kwaw Kese, after insulting GHAMRO, got to know he had not updated his records so went to do so and had GHC13,000. Since then he has kept quiet.
In a recent interview I had with Bisa KDei, he complained about how ridiculous it is for GHAMRO to ask members to physically walk to their offices to update their records. He said it was time the organisation went fully digitised so artistes could update their files wherever they find themselves.
.@bisa_kdei has a message for GHAMRO. He thinks it is wrong for them to ask musicians to physically go to their office to update their records.

More here >>>> https://t.co/ZI4jYN0xz9 pic.twitter.com/mboZPlBUBu

— Kwame Dadzie (@Kwamedadziegh) January 23, 2023
"We are in a digital world now. They should set a system. There are a lot of things. [Like] right now there are a lot of things; even DVLA scans a lot of things. We started digitizing music a lot time ago. So we need to advance in what we do," he said.
A group called Ghana Music Alliance, has for the past few years been critical of GHAMRO, contemplating ways of possibly getting another collection management organisation for Ghanaian musicians.
Akosua Agyapong, Gyedu Blay Ambulley and others have all been on the neck of GHAMRO, albeit sometimes belligerently.
What measures have been taken?
In August 2021, the Ghana Music Rights Organisation (GHAMRO) announced that it had entered into an agreement with some companies to provide digital monitoring systems to help in tracking how songs by Ghanaian musicians are used on radio, television, and digital platforms.
Speaking at a press conference on August 31, 2021, the Chief Executive Officer of GHAMRO, Abraham Adjatey, said the long wait for getting a digital means of monitoring music, is over.
"GHAMRO has committed to an agreement with Global Music Monitoring to monitor music throughout the country for us, with the assistance of Ghud Music. Because as much as we are going to have some foreign-based company working with us, we should also be able to develop our local and internal capacity. So we are going to continue working with Ghud Music to develop a proper template as a developing system," he said.
Abraham also said they were working with Indie Consortium to develop a collection system for the organisation.
He announced they had contracted CAPASSO, a copyright society in South Africa versed in Digital Rights Licensing, to monitor online digital platforms for Ghanaian songs.
According to him, after the exercise, they were able to make $49,000 for GHAMRO right owners.
Abraham also noted that Global Music Monitoring did an auto-pilot of broadcast monitoring of Ghanaian music for GHAMRO for a couple of months. He said after monitoring 300 stations in Ghana over the period, they were convinced and ready to work with them.
This means that the organisation should now have a more scientific means of calculating musician's royalties. This scientific data will help in the equitable distribution of royalties among musicians who have signed their works with GHAMRO.
He further stated that GHAMRO had to rely on foreign companies to assist in the monitoring because most of the Ghanaian-based companies, did not have the full capacity to do so.
Has GHAMRO gotten better?
GHAMRO has tried to make some baby steps but there is a lot of work to be done. In the words of Rex Omar, the interim Chairman of the GHAMRO Board, as of 2022, they had performed at 30%.
While I admire Rex Omar's resolve to change the fortunes of the organisation, I respect his honesty in admitting that they have a long way to go. Of course, the first step to solving a problem begins with acknowledging that there is one.
Why musicians and advocacy groups shouldn't keep quiet
Artistes don't need to champion an agenda against GHAMRO only when an issue affects them directly. It appears when they complain and their issues get solved for them, they get muzzled. They don't care whether the general dysfunctional system has been fixed or not.
I am not calling for people to insult GHAMRO, but more pressure should be heaped on them to make sure they deliver. Typical of most institutions in Ghana, the more people relax on their demands for better services, the more their needs are consigned to the back burner.
Gradually, the fight is paying off but artistes should not be cowered into silence after they are 'treated well' with their royalties.
GHAMRO must be charged to provide a digital platform that allows music right owners to log in their details and update their records without necessarily going to the GHAMRO office. The split sheet system must really work so that all contributors to musical works benefit.
Now that CAPASSO and Global Music Monitoring have come into the picture, we need to see more equitable distribution of artiste royalties.
Celebrities should get involved in programmes that seek to educate them on intellectual property laws. One thing I have realised is that most of these musicians know zilch about copyright and how GHAMRO operates. So most times, even though they may have a good case, they are unable to defend their stance on specific issues.
Two cases in point are 5Five's tussle with music producer Appiah Dankwah a.k.a Appietus exploiting their works, and the current complaint by gospel musician Isaiah Kwadwo Ampong that highlife artiste Daddy Lumba has uploaded all songs on a joint album they both produced in 2015, on his [Lumba's] digital music accounts. He claims this happened after Lumba deprived him of his share of the proceeds from the launch of the album.
Ghana Music Alliance and Vodafone Ghana Music Awards have done well in organising such workshops but most times, the artistes that have concerns do not attend to get educated.
With no intent of malice, GHAMRO should still be prodded to do better. Until the entire system functions at an optimal level, Shatta Wale, Stonebwoy, D-Black, Kwaw Kese, Celestine Donkor, Ambolley, Akosua Agyepong should continue with the advocacy.
DISCLAIMER: The Views, Comments, Opinions, Contributions and Statements made by Readers and Contributors on this platform do not necessarily represent the views or policy of Multimedia Group Limited.