Welcome to marriage, where your days are spent doing never-ending loads of laundry, making (and breaking) a budget, arguing about how to clean the cast iron skillet and finding new places to hide your favorite snacks from your spouse.
OK, married life isn't always such a drag ― we promise! But the little quirks and frustrations that go along with sharing your life with another person are surprisingly universal.
Case in point: We've gathered 25 relatable tweets that try to explain what married life is actually like.
1
Haunted Living for Hot Messes@HLFHM

Me: "I feel like I'm getting sick"

My husband, already wallowing in a tub full of lemon ginger water, carefully drafting his obituary: "I think I might be coming down with a little something too"
2
Before I got married I didn't realize "What do you want to do today?" was a rhetorical question
3
Father Drinks McGee@drinksmcgee

(Walking into Leonardo da Vinci exhibit)

Wife: Why do you look so disappointed?

Me: *buttons jacket over a Ninja Turtle Shirt* No reason.
4
Can cast-iron go in the dishwasher?
*Asking to piss off my husband
5
20% of marriage is just waiting for your spouse to fall asleep so you can eat the snacks you don't want to share.
6
LipsStyx@LipsStyx

Married Sexting...

I'm not wearing any underwear because you didn't put the fucking laundry in the dryer like I asked you 100 times
7
"Bare Minimum Parenting" comes out in 13 days✔@XplodingUnicorn

[eating cookies]

Wife: These aren't empty calories.

Me: Really?

Wife: They fill me with happiness.
8
Sarcastic Mommy@sarcasticmommy4

My husband had surgery & can't sit in the front seat for 6 weeks so now I have to be his chauffeur.

WHO'S THE BACKSEAT DRIVER NOW, HUH?
9
Me: I'm in charge of the shopping cart when my wife and I go to the grocery store

Cashier: ...why are you telling me this?
10
Christopher Ashman@CAshmanActor

*Naming my child*

WIFE: What's the girl version of Matt?

ME:... Mattress?
11
My wife has already mentally eaten half my fries before I've even ordered.
12
EricaTriesToTweet@EricaWhoToYou

Marriage:

Because fighting about salad is totally normal.
13
Let's get married & have kids so instead of trying a pumpkin beer you can stop the crying while I go back into the corn maze to find the shoe.
14
I wrote a song about my husband it's called: He Doesn't Fold the Towels Right.
15
wife: how about you be the little spoon tonight?

me: we've gone over this *points to my crown* i'm a spork
16
Can't, I'm in big trouble with the wife. I was watching sports on TV and I clapped too aggressively.
17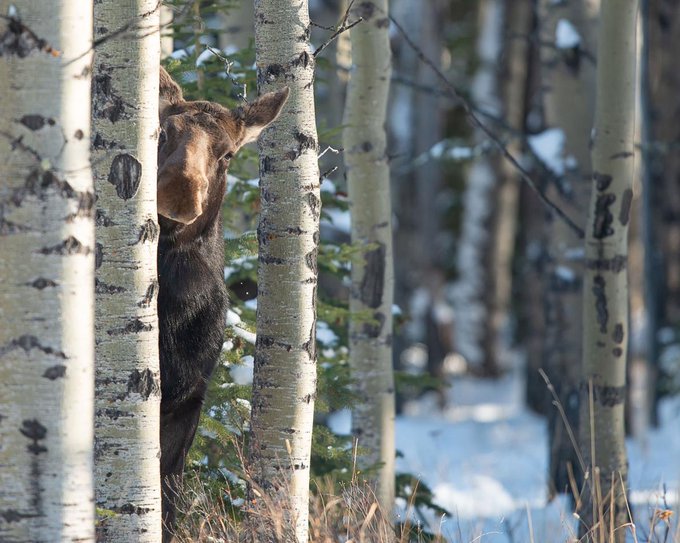 Me watching my husband quietly close the dishwasher after taking just one clean dish out
18
[Texting husband]

When will you be home?

[Husband, from Mars]

I'm about 10 minutes away.
19
Please congratulate me. I just finished a conversation I started with my husband 28,000 interruptions ago.
20
WIFE: you need to stick to your budget

ME: the spatula broke we need a new kitchen
21
Back in 1998 my husband brought home unfrosted Pop-Tarts. So yeah, you could say I know a thing or two about forgiveness.
22
Led Zeppelin: And she's buying a stairway to Heaven...when sh-

My wife: HOLD ON I HAVE A COUPON
23
My husband and I do this adorable married version of spooning where he flops over and his giant ham arm lands on my face with a thud.
24
My wife was voted "Least Likely to be Entertained by Steve" in her senior class high school yearbook.
25
Jennifer Lizza✔@outsmartedmommy

Sometimes marriage is about love & compromise other times it's about letting the garbage get so full & seeing who will cave first.
Have your say
---
More

Lifestyle

Headlines
---